Climate and Health: An Emergency Medicine Perspective - Preparing for Climate Emergencies
Registration

This activity is open to DMU faculty, staff, and students only. Registration is not requested.
This webinar is the second in a three-part series. Participate in the others on September 20 and November 15.
 
Session Description
This webinar, led by emergency medicine physicians at the forefront of the intersection of climate change and health, will outline the current and predicted impacts of extreme weather events on emergency departments and health care systems. Recent extreme weather events will serve as case studies as experts discuss health impacts and opportunities for preparedness and resilience planning.
Climate-related extreme weather events cause injury, illness, disruption in medical treatment, exacerbation of chronic disease, population displacement, and adverse mental health effects. These health impacts significantly increase burdens in emergency departments on the front lines of disaster leadership, response, and care for vulnerable populations. 
Extreme weather events can disrupt infrastructure, including utilities, transportation, and communication systems, critical to maintaining access to emergency services and health care. Hospital supply chains may also be disrupted, leading to shortages of essential pharmaceuticals and medical devices. 
Learning Objectives
Understand the role of emergency medicine in preparing for extreme weather events.
Discuss geographically relevant climate risks and vulnerable populations.
Learn strategies for emergency department and  hospital-wide resilience through case studies.
Speakers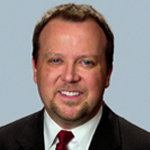 Paul Biddinger, MD
Emergency Preparedness Vice Chairman, Center for Disaster Medicine director and Massachusetts General Hospital
Dr. Paul Biddinger is director of the Center for Disaster Medicine and is vice chairman for emergency preparedness in the Department of Emergency Medicine at Massachusetts General Hospital (MGH) in Boston. He is also the medical director for emergency preparedness at MGH and at Partners Healthcare. He is an associate professor of emergency medicine at Harvard Medical School and a senior fellow at the Harvard T.H. Chan School of Public Health.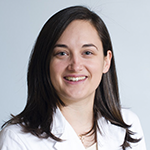 Renee Salas, MD, MPH, MS
Emergency Medicine Instructor, Harvard Medical School and Massachusetts General Hospital
Dr. Renee Salas is an instructor in Emergency Medicine at Massachusetts General Hospital and Harvard Medical School. She is affiliated faculty and a Burke Fellow at the Harvard Global Health Institute, where she is advancing climate and health research, education, and advocacy with a special focus on the health and health care impacts of climate-sensitive extreme weather events. She founded and currently chairs the Society of Academic Emergency Medicine's Climate Change and Health Interest Group.
Des Moines University
3200 Grand Avenue
Ryan Hall 281
United States
Des Moines University is located on a 22-acre campus in the heart of Des Moines, Iowa. Just west of downtown on Grand Avenue, the University is located in one of Des Moines' most prestigious neighborhoods. The campus is in a historic neighborhood filled with tree-lined streets and gracious older homes and businesses. Its central location makes it easy to access the rest of the city and outlying communities. The campus is close to the Des Moines International Airport, located on the bus line and just blocks from local shopping and downtown Des Moines.
CONTINUING EDUCATION CREDIT
Certificates of attendance will be given for 1.0 continuing education contact hour.