Writing Better Multiple-Choice Questions
With increasing instructor workloads, larger class sizes, and more responsibilities, many faculty are, understandably, turning to multiple-choice exams to ease their workload. However, while multiple-choice questions can significantly lighten the grading and feedback workload of educators, poorly constructed multiple-choice exams can miss the mark by not engaging the students deeply in the content. Among the criticisms of multiple-choice tests is that—by exposing the correct answer as one of the alternatives—such tests engage rudimentary recognition processes rather than the productive retrieval processes known to enhance later recall.
In Multiple-Choice Tests Exonerated, at Least of Some Charges, Little et al showed that exposing correct answers along with alternatives is actually better for learning then a simple short-answer question. What this article points to is the importance of writing great multiple-choice questions with well-constructed stems and plausible incorrect answers.
In this seminar, you will be guided through the common question-writing pitfalls, and instruct you in item analysis, so you can examine the performance of your questions and determine how to refine them for next time. Develop the skills to craft better multiple-choice questions that serve not simply to lighten your workload but also to challenge and engage your students in your subject and your classroom.
Topics Covered
This seminar will cover the fundamentals of writing multiple-choice questions and will explore strategies to improve both their quality and effectiveness. You will not only explore multiple-choice questions from an educator's perspective, you will also get a glimpse into how a student responds to—and what a student expects from—multiple-choice question exams. More specifically, you will learn how to:
Write better, more effective multiple-choice questions
Identify, analyze, and avoid common multiple-choice question pitfalls
Use Bloom's taxonomy to more accurately target the cognitive level of multiple-choice questions
Apply item analysis to measure the effectiveness of multiple-choice questions
Learning Objectives
Create multiple-choice questions that effectively target different cognitive levels
Write multiple-choice questions that do not simply engage recognition processes—they actually trigger retrieval learning processes that are known to enhance later recall
Achieve "proper construction" of multiple-choice questions
Continually revise, revamp, and improve your multiple-choice questions
Target Audience
DMU faculty and staff.
Speaker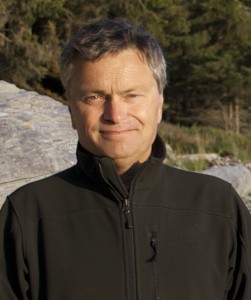 Jim Sibley
Jim Sibley is the Director of the Centre for Instructional Support at the Faculty of Applied Science at University of British Columbia in Vancouver, Canada. He is an active member of the Team-Based Learning Collaborative (TBLC) and is currently serving on the board.
Biography
Des Moines University
3200 Grand Avenue
SEC 115
United States