Well-Woman Exam Reveals Risk for Pre-Diabetes
Registration

There is not a cost to view this presentation. This presentation was recorded LIVE on December 3, 2015 and is approximately 30 minutes. 
You must login or create an account before enrolling in this educational activity.
Once you're logged in, click the "ENTER" button found in the Course Summary box to the right. Your registration will then be confirmed.
Once you register for the course, you will have 180 days (approximately 6 months) from the date of enrollment to complete the course. The exact date that your access expires will be indicated within the Course Summary box on this webpage.
 
Target Audience
Healthcare providers.
Learning Objectives
Correlate patient history and physical findings to the care plan, examination, and subsequent actions.
Identify and outline various medical opportunities that advance and improve clinical excellence of care.
Present and exchange ideas from a multidisciplinary approach to patients, diagnoses, treatment and overall plan of care.
Improve patient care provided by providers and staff through encouraging best practices.
Project common understanding among a broad range of specialties which enhance a positive group culture.
Speakers
Erin Hinderaker, MS, RD, LD
Clinical Dietitian, Des Moines University
Katie Jones, MPH, CHES
Diabetes Primary Prevention Coordinator, Iowa Department of Public Health
References
​Disclaimer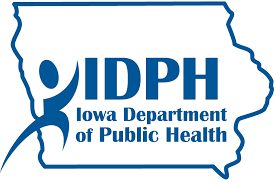 The information provided in this presentation is for informational purposes only and does not constitute legal advice.

The primary purpose of this presentation is to provide information. There is no intent to reflect a view on specific legislation.
Funding for this presentation was made possible (in part) by Cooperative Agreement #5 NU58DP004807-03-00 from the Centers for Disease Control and Prevention. Theviews expressed in written materials and by the speaker do not necessarily reflect the official policies of the Department of Health and Human Services, nor does the mention of trade names, commercial practices, or organizations imply endorsement by the U.S. Government.
---
Copyright: All rights reserved. By viewing this activity, participants agree to abide by copyright and trademark laws, intellectual property rights, and all other applicable laws of the United States of America. No part of the syllabus may be used or reproduced in any manner whatsoever without written permission, except in the case of brief quotations embodied in articles or reviews.
Internet CME Policy: The Office of Continuing Medical Education (CME) at Des Moines University (DMU) is committed to protecting the privacy of its customers. DMU CME maintains its Internet site as an information resource and service for health professionals. DMU CME will keep your personal and credit information confidential when you participate in an Internet based program. Your information will never be given to anyone outside of the DMU CME program. DMU CME collects only the information necessary to provide you with the services that you request.