Using Big Data to Teach Population Health
Registration

This webinar is open to DMU faculty and students only. There is no cost to attend and registration is not required.
 
Purpose
During this webinar, attendees will learn how health providers and researchers can leverage big data to develop high-value insights into population health.
Learning Objectives
Hear about the development of a new curriculum to teach health systems science in which students answer health system-level questions using freely available patient databases.
Learn how these databases have been used by students to focus on disparities in care and explain variations in quality and cost across hospitals.
Understand how improving population health by leveraging big data is changing health care delivery.
Learn how to implement experiential activities like these at your own institution to teach important skills for the future of health care.
Moderator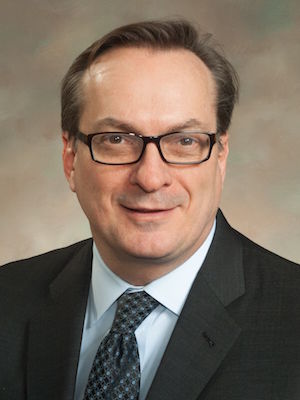 Richard E. Hawkins, MD, FACP
Vice President of Medical Education Outcomes, American Medical Association
Dr. Richard E. Hawkins joined the American Medical Association (AMA) in December 2012 as vice president for medical education programs. In this capacity, he is responsible for providing senior staff leadership and support to the AMA's Council on Medical Education and Section on Medical Schools. He also is actively involved in the AMA's Accelerating Change in Education project, a broad initiative designed to better prepare medical school graduates to practice and learn in an evolving health care environment. Dr. Hawkins has more than 20 years of experience working on various initiatives to evaluate and improve physician performance, and is co-editor of a textbook on the assessment of clinical competence. Prior to joining the AMA, Dr. Hawkins was senior vice president for professional and scientific affairs at the American Board of Medical Specialties (ABMS). At ABMS, he worked with staff, committees and external stakeholders to help promote the science of ABMS Maintenance of Certification® and certification in the context of advancing physician assessment programs. He also led in the formation of ABMS-International and development of its certification and examination programs. Prior to assuming his position with ABMS, Dr. Hawkins was vice president for assessment programs at the National Board of Medical Examiners (NBME) in Philadelphia, where he helped implement the Clinical Skills Examination of the United States Medical Licensing Examination (USMLE), develop the NBME's assessment of professional behaviors program and enhance the post-licensure assessment system of the NBME and Federation of State Medical Boards. Before joining the NBME, Dr. Hawkins was Assistant Dean and Director of the Simulation Center at the Uniformed Services University of the Health Sciences. He is board certified by the American Board of Internal Medicine in internal medicine with a subspecialty in infectious diseases.
Speaker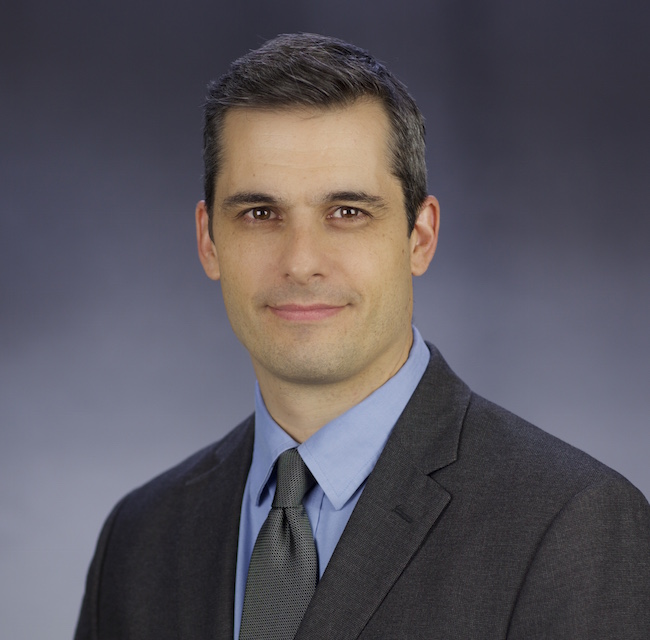 Marc M. Triola, MD
Associate Dean for Educational Informatics, Director, Institute for Innovations in Medical Education
Associate Professor, Department of Medicine at NYU School of Medicine
Dr. Marc Triola is the Associate Dean for Educational Informatics at NYU School of Medicine, the founding director of the NYU Langone Medical Center Institute for Innovations in Medical Education (IIME), and an Associate Professor of Medicine. Dr. Triola's research experience and expertise focuses on the disruptive effects of the present revolution in education, driven by technological advances, big data, and learning analytics. Dr. Triola has worked to create a 'learning ecosystem' that includes inter-connected computer-based e-learning tools and new ways to effectively integrate growing amounts of electronic data in educational research. He has also extensively studied the use of Virtual Patients, and the assessment of change in knowledge and attitudes resulting from computer-assisted instruction. Dr. Triola and IIME have been funded by the NIH, the IAIMS program, the NSF Advanced Learning Technologies Program, the Josiah Macy, Jr. Foundation, the U.S. Department of Education, and the AMA 'Accelerating Change' program. He chairs numerous committees at the state and national level focused on the future of health professions educational technology development and research. He gave a 'TED Talk' at TEDMED 2012 and published his first textbook, "Biostatistics for the Biological and Health Sciences". 
Des Moines University
3200 Grand Avenue
SEC #115
United States