Upper Limb Motor Performance and Neuroplasticity After Stroke
Registration

There is not a cost to view this presentation. This presentation is a part of the Friday Research Seminar Series, was recorded live on November 6, 2015, and is approximately 55 minutes. 
You must login or create an account before enrolling in this educational activity.
Once you're logged in, click the "ENTER" button found in the Course Summary box to the right. Your registration will then be confirmed.
Once you register for the course, you will have 180 days (approximately 6 months) from the date of enrollment to complete the course. The exact date that your access expires will be indicated within the Course Summary box on this webpage.
 

Target Audience
Healthcare providers and researchers. 
Objectives
The effects of movement speed and bilateral movement context on kinematics and kinetics of upper limb task performance after stroke.
How kinematic and kinetic variables can be used to identify changes in upper limb task performance that correspond to either compensation or restoration of motor control after stroke.
Research methods that can be used to examine cortical reorganization after injury, invasively in an animal model and non-invasively in people after stroke.
Speaker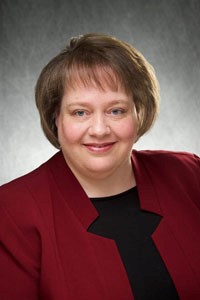 Stacey DeJong, PT, PhD, PCS
Dr. DeJong is an assistant professor in the Department of Physical Therapy and Rehabilitation Science at the University of Iowa, and is the Director of the Applied Neuroplasticity Laboratory. Her research interests include neuroplasticity, upper limb motor impairment, and recovery of motor control following stroke. She teaches in the Functional Neuroanatomy and Neuromuscular Therapeutics courses in the Doctor of Physical Therapy Program at the University of Iowa. She has a Bachelor's degree in Biology from Creighton University, a Master of PT and an interdisciplinary Master's degree in Medical Sciences, both from the University of Nebraska Medical Center. After serving primarily developmentally disabled children as a physical therapist, Dr. DeJong earned a Ph.D. in Movement Science from Washington University in St. Louis. She completed post-doctoral training in neuroplasticity research at the University of Kansas Medical Center, and investigated stroke behaviors with funding from the New Investigator Fellowship Training Initiative grant from the Foundation for Physical Therapy. Currently, Dr. DeJong is using transcranial magnetic stimulation to examine changes in upper limb cortical maps in people poststroke. She was recently funded as a Scholar in the CORRT K12 Program, a Multicenter Career Development Program for Physical and Occupational Therapists, funded by the NIH.
---
Copyright: All rights reserved. By viewing this activity, participants agree to abide by copyright and trademark laws, intellectual property rights, and all other applicable laws of the United States of America. No part of the syllabus may be used or reproduced in any manner whatsoever without written permission, except in the case of brief quotations embodied in articles or reviews.
Internet CME Policy: The Office of Continuing Medical Education (CME) at Des Moines University (DMU) is committed to protecting the privacy of its customers. DMU CME maintains its Internet site as an information resource and service for health professionals. DMU CME will keep your personal and credit information confidential when you participate in an Internet based program. Your information will never be given to anyone outside of the DMU CME program. DMU CME collects only the information necessary to provide you with the services that you request.