Understanding Medical Aid in Dying
Registration

There is not a cost to view this presentation. This presentation was recorded LIVE on February 1, 2018 and is approximately 50 minutes. 
You must login or create an account before enrolling in this educational activity.
Once you're logged in, click the "ENTER" button found in the Course Summary box to the right. Your registration will then be confirmed.
Once you register for the course, you will have 180 days (approximately 6 months) from the date of enrollment to complete the course. The exact date that your access expires will be indicated within the Course Summary box on this webpage.
 
Target Audience
Healthcare providers.
Purpose
Six states and the District of Columbia currently authorize medical aid in dying as an option for patients at the end of life. At least 20 state legislatures have introduced similar legislation, including Iowa. The powerful story of Brittany Maynard's struggle to control her death and her family's move to Oregon to access its Death with Dignity law sparked interest across the country. As public awareness increases, physicians and other health professionals will face questions from patients, lawmakers and the media. This presentation will provide an in-depth understanding of the clinical practice of medical aid in dying based on experience and data from authorizing states.
Objectives
Define medical aid in dying and summarize clinical criteria and patient eligibility.
Summarize data on medical aid dying from authorizing states.
Distinguish between "assisted suicide" and "medical aid in dying" and the importance of terminology.
Identify fact-based versus opinion-based objections to medical aid in dying.
Explain trends in support for medical aid in dying among the medical community.
Articulate competing ethical views.
References
A Call for a Patient-Centered Response to Legalized Assisted Dying, Annals of Internal Medicine, John Frye, MA, and Stuart J. Youngner, MD
Clinical Criteria for Physician Aid in Dying, Journal of Palliative Medicine, David Orentlicher, MD, JD, Thaddeus Mason Pope, JD, PhD, Ben A. Rich, JD, PhD
Speaker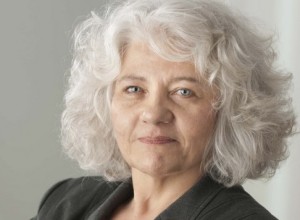 Rebecca Thoman, MD
Manager, Doctors for Dignity, Compassion & Choices
www.CompassionAndChoices.org/D4D
Relevant to the content of this CME activity, Dr. Thoman indicated she has no financial relationships to disclose.
---
Terms of Use and Privacy Policy
Date of original release: February 2, 2018
Most recent review/update: February 2, 2018
Termination date: February 1, 2021