Teaching Beyond the Facts: What Else Do We Need to Teach Our Students?
Registration

There is not a cost to view this activity. This presentation was recorded LIVE on September 15, 2018 and is approximately 60 minutes. 
You must login or create an account before enrolling in this educational activity. 
Once you're logged in, click the "ENTER" button found in the Course Summary box or on the Register tab. Your registration will then be confirmed.
Once you register for the course, you will have 180 days (approximately 6 months) from the date of enrollment to complete the course. The exact date that your access expires will be indicated within the Course Summary box on this webpage.
 
Target Audience
Health education professionals.
Educational Need
Higher education has traditionally done a good job at focusing students' depth of knowledge in a specific field, preparing engineers to work in a mechanical industry or social workers to work for government agencies. These students are "I-shaped" individuals - they are well-trained and well-prepared to work in specific contexts.
However, in the 21st-Century knowledge-economy, technical ability bounded to a single system is insufficient. In a world where information is readily available on a student's phone, and facts and figures change daily, content delivery as the sole purpose for education is out-dated. According to recent data published by the Bureau of Labor Statistics (March 2015), the average person born between 1957 and 1964 changed jobs 11.7 times between ages 18 and 48, and recent data pushed in Forbes suggests that young people born between 1977 and 1997 intend to change jobs at an even faster pace. These changes in job, and even career, require that students be flexible and adaptable in terms of knowledge and skills. Also, as problems become more complex, students need the ability to continually learn and reach across boundaries; they need to have the skills to apply knowledge appropriately in diverse settings.
Objectives
Review the perspectives of employers regarding the preparation we have provided our trainees entering the workforce.
Identify current trends in education towards inclusion of employability and professional skills training in the curriculum.
Gain insight into existing models of professional skills training in courses and curriculum.
Speaker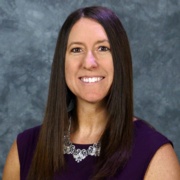 Erica Wehrwein, PhD
Department of Physiology, Michigan State University
Biography
---
Terms of Use and Privacy Policy
Date of original release: September 16, 2018
Most recent review/update: September 16, 2018
Termination date: September 15, 2021
Educational Grants
No commercial interest company provided financial support for this continuing education activity. 
Disclosure
Everyone in a position to control the content of this educational activity will disclose to the CME provider and to attendees all relevant financial relationships with any commercial interest. They will also disclose if any pharmaceuticals or medical procedures and devices discussed are investigational or unapproved for use by the U.S. Food and Drug Administration (FDA). Determination of educational content and the selection of speakers is the responsibility of the activity director. Firms providing financial support did not have input in these areas. The information provided at this CME activity is for continuing education purposes only and is not meant to substitute for the independent medical judgment of a healthcare provider relative to diagnostic and treatment options of a specific patient's medical condition. The content of each presentation does not necessarily reflect the views of Des Moines University.