Student Conduct Systems: Accommodations for Students with Psychological Disabilities
Part of the Managing Student Threats and Risk: Effective Policies and Practices Series:
Recent campus tragedies involving students with psychological disabilities highlight the need for campuses to be prepared to anticipate and respond to student risk and threats. Identifying and responding to students who may pose a threat of harm to themselves or others forces administrators to walk a fine line between over- and under-response. In order to respond effectively, campus administrators must draw on the best practices from the student development, mental health, campus safety, and risk management fields while complying with legal and regulatory requirements.
This 3-part webcast tackles the toughest questions surrounding how you can support the best interest of students while mitigating risk for your institution through legally sound policies. Over the course of three sessions, our expert instructors will help you think through the ways you can develop a comprehensive and integrated risk management approach to policy development that provides a thorough framework to more accurately identify and respond to students of concern.
While each session has a specific focus, the series will address:
How applicable laws, regulations, and best practices can be reflected in your campus protocols.
Policy intersections between behavioral intervention teams and other student conduct campus policies and practices.
The intersection between mental health issues and the student conduct system, with a focus on student behavior.
Learning Outcomes
After participating in this webcast, you will be able to identify possible improvements to your conduct policy that reflect appropriate response to student behavior, including providing accommodations for students with psychological disabilities.
This session will investigate the intersection between mental health issues and the disciplinary or student conduct system, with a focus on student behavior. Presenters will share appropriate legal issues, policy considerations, and best practices related to student conduct/judicial proceedings. They will examine current alternative practices that address the various needs of a diverse student body. Discussion will focus on changes or modifications to current disciplinary processes and practices to take into consideration the sometimes unique needs and interests of students with mental health disabilities. The relationship between the student conduct process and other campuses responses, such as threat assessment and behavioral intervention teams, will also be discussed.
Agenda
The role of a student conduct system on campus: the intersection of student mental health and student conduct
Legal considerations in addressing student conduct: case law and the Office for Civil Rights (OCR)
Reasonable accommodations and modifications to the student conduct process/system
Checklist for responding appropriately to student conduct-related issues involving students with mental health issues
Materials
Resource Packet - It's a large document and may take some time to download.
​Speakers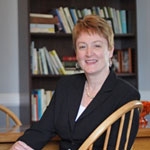 Anne Lundquist
Doctoral Associate and PhD Candidate, Western Michigan University
Anne has served as the dean of students at four liberal arts colleges. She has earned a national reputation in her field, presenting at workshops and conferences across the country. She has written, presented, and provided training on risk management, responding to issues concerning students with significant psychological disabilities, and student conduct systems. Anne earned her B.A. from Albion College and her M.F.A. from Western Michigan University. She is a doctoral candidate in the higher education administration program at Western Michigan University and works with WMU's student affairs division, where she is coordinating a comprehensive assessment and strategic-planning initiative.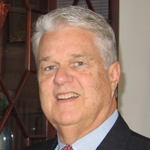 Allan Shackelford
Attorney
As an attorney or consultant, Allan has advised institutions of higher education for over 30 years on various issues, including student affairs, disability accommodations, governance, accreditation, and risk management. He writes for a number of publications related to higher education policy and legal issues. He has written and presented extensively on students with disabilities, specifically on risk and legal liability issues related to students with significant psychological disabilities. Allan received his B.A. in history from Emory University and his J.D. from the University of Georgia School of Law. Anne and Allan are the co-authors of "Responding to and Supporting Students with Disabilities: Risk Management Considerations" (New Directions for Higher Education, No. 154, Summer 2011, Wiley Periodicals) and The Student Affairs Handbook: Translating Legal Principles into Effective Policies (LRP 2007).
Des Moines University
3200 Grand Avenue
United States