Structure of Survivorship: Comprehensive Care After Cancer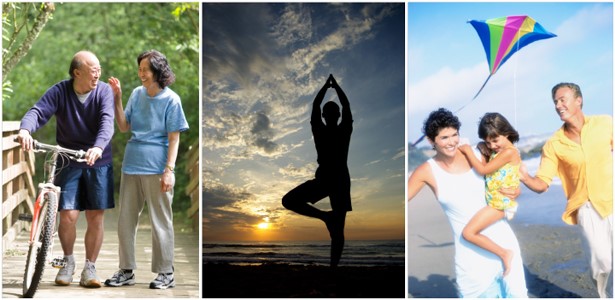 Target Audience
Des Moines University students, staff, and faculty, Des Moines area physicians, nurses, social workers, other medical professionals, and the community. 
Purpose
Due to the lack of consensus of both the definition of cancer survivor and the appropriate care, education of both future and current healthcare providers regarding both these points is necessary. Further, because a multidimensional care program has been shown to be of benefit to cancer survivors, healthcare providers need to be aware of these benefits and utilize programs provided to them. The goal of this conference is to increase the awareness of survivor care and identify important interventions that can be utilized in order to provide quality patient care. 
Objectives
Recognize the role of providers in the care of cancer survivors during and after treatment.
Recognize the ongoing needs of cancer survivors and how to best meet these needs (physical, emotional, spiritual, and practical, etc.)
Learn how to employ strategies for optimizing wellness for survivors.
Increase awareness of the special considerations in caring for cancer survivors.
Engage in discussion with cancer survivors.
Agenda
5:30 pm
Registrations
6 pm
Dinner
6:30 pm
Above and Beyond Cancer
Richard L. Deming, MD
Radiation Oncologist, Medical Director, Mercy Cancer Center Radiation Oncology
7:30 pm
Cancer Panel Discussion

Jim Bauer, Cancer survivor
Angela Clark, Social worker, Mercy Medical Center
Brandon Sickler, Cancer survivor
Roberta Wattleworth, DO, MHA, MPH, Professor, college of Osteopathic Medicine, Des Moines University
Lynne Vestal, Breast Cancer Survivor, Mental Health Counselor

9 pm
Adjourn
Keynote Speaker
Richard L. Deming, MD
Dr. Deming came to Mercy Cancer Center Radiation Oncology in 1989 after spending two years on staff at the National Cancer Institute and National Naval Medical Center in Bethesda, Maryland. He is the medical director for Mercy Cancer Center Radiation Oncology and medical director of the CyberKnife Radiosurgery Center of Iowa.  He also serves as the chairman of the Mercy Cancer Committee. Dr. Deming is active in a number of professional oncology organizations.  He is president of the Iowa Society of Therapeutic Radiology. He serves on the Expert Panel for Radiation Oncology for the American College of Radiology. Dr. Deming is on the State Advisory Council of the American Cancer Society and is active in the Iowa Consortium for Comprehensive Cancer Care. He is on the board of directors for the Iowa Oncology Research Association and is the past chairman of the radiation oncology committee for the North Central Cancer Treatment Group. Dr. Deming is a charter member of the Des Moines chapter of the Lance Armstrong LiveStrong Foundation. He is also a Susan G. Komen Society "Doctor for the Cure" and actively supports breast cancer advocacy in Iowa. Dr. Deming is an avid adventurer. He enjoys running, cycling, swimming, triathlons, skiing and mountain climbing.
Dr. Deming indicated he has no financial relationships to disclose relevant to the content of this CME activity.
Commercial Support
Educational grants are not being accepted for this activity.
Continuing Education Credit
DO: Des Moines University (DMU) is accredited by the American Osteopathic Association (AOA) and approves this activity for 2.5 hour of Category 2-A CME credit(s).
Nurse: Des Moines University is Iowa Board of Nursing approved provider #112. This live activity has been reviewed and approved for 3.0 continuing education contact hour(s). No partial credit awarded.
Other: Attendees will be given a certificate of participation for a maximum 2.5 continuing education hours.
Disclosure Statement
Everyone in a position to control the content of this educational activity will disclose to the CME provider and to attendees all relevant financial relationships with any commercial interest. They will also disclose if any pharmaceuticals or medical procedures and devices discussed are investigational or unapproved for use by the U.S. Food and Drug Administration (FDA). Determination of educational content for this program and the selection of speakers are responsibilities of the program director. Firms providing financial support did not have input in these areas.
Des Moines University
3200 Grand Avenue
Olsen Medical Education Center
United States
Available Credit
2.50

AOA Category 2­A

2.50

CE Contact Hour(s)

3.00

IBON