Shoulder the Challenge of Movement Measurement
Registration

There is not a cost to view this presentation. This presentation was recorded LIVE on September 14, 2018 and is approximately 45 minutes. 
You must login or create an account before enrolling in this educational activity.
Once you're logged in, click the "ENTER" button found in the Course Summary box to the right. Your registration will then be confirmed.
Once you register for the course, you will have 180 days (approximately 6 months) from the date of enrollment to complete the course. The exact date that your access expires will be indicated within the Course Summary box on this webpage.
 
Target Audience
Healthcare providers.
Objectives
Recognize the need and the challenges for objective shoulder movement measurements.
Identify and differentiate the contributions of scapular and glenohumeral components to arm movement. 
Summarize the pros and cons of the difference human movement measurement methodologies.
Appraise the shoulder joint research we do at the DMU Human Performance Laboratory.
Speaker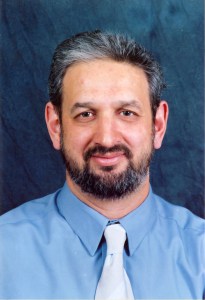 Vassilios Vardaxis, PhD
Professor, Physical Therapy, Des Moines University
Dr. Vardaxis' research is in human biomechanics. He studies the movement, load, and response of the musculoskeletal system under typical and constrained conditions aiming to understand and describe risks to pathology onset, progression, and rehabilitation. Specifically with respect to the shoulder, in the Human Performance Laboratory he currently focuses on measurement and description of the healthy shoulder movement under various clinically relevant experimental conditions. His longer-term aim is to overcome the measurement challenges of the healthy and pathological shoulder movement/function using non-invasive, valid, and reliable measurements that are sensitive enough to be used in the clinical setting for evaluation and intervention assessment purposes.
---
Terms of Use and Privacy Policy
Date of original release: September 15, 2018
Most recent review/update: September 15, 2018
Termination date: September 14, 2021