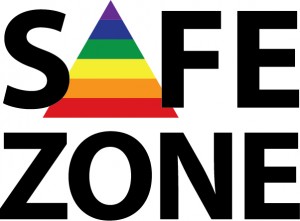 The Safe Zone program is offered to all students and employees and is designed to support and complement the Des Moines University mission of developing compassionate health care professionals by promoting education, awareness, acceptance, and confidential support of gender expression and sexual orientation.
Learning Objectives
Through the Safe Zone program, we can create a supportive community for individuals of all sexual orientations and gender expressions by:
Providing a welcoming environment for lesbian, gay, bisexual or transgender persons by establishing an identifiable network of students, faculty, staff and community members.
Providing support, education, and resources for LGBT individuals and allies within our campus community.
Increasing awareness and promoting common understanding of the language associated with LGBT persons.
Facilitating understanding and discussion of the (ongoing) "coming out" process.
Providing an opportunity for self-reflection and Q&A forum for participants on issues, experiences, and LGBT topics.
Des Moines University
3200 Grand Avenue
United States