The Role of Leptin in Menopausal Induced Hypertension
Registration

There is not a cost to view this online activity. This presentation is part of the Friday Research Seminar Series, was recorded LIVE on February 17, 2017, and is approximately 45 minutes.
You must login or create an account before enrolling in this educational activity.
Once you register for the course, you will have 180 days (approximately 6 months) from the date of enrollment to complete the course. The exact date that your access expires will be indicated within the Course Summary box on this webpage.
 

Target Audience
Health professionals.
Learning Objectives
Describe how the adipocyte hormone leptin could augment the development of hypertension during menopause.
Identify neuronal populations that could be regulated by leptin to augment blood pressure in a menopausal model.
Describe an interaction between leptin and estrogen that could explain the hypertension that develops in menopause.
Speaker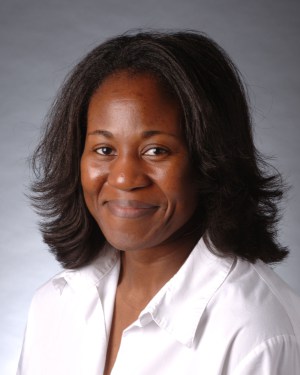 Maria Barnes, PhD
Assistant Professor, Biochemistry and Nutrition, Des Moines University
Maria Barnes, PhD is an assistant professor at Des Moines University in the Department of Biochemistry. Dr. Barnes is an active researcher who received her Ph.D. in Nutrition and Food Science in 2003 from Wayne State University. The central themes of Dr. Barnes' research projects are hypertension and neuroscience. Her expertise in these topics stems back to her graduate work were her thesis investigated obesity-induced hypertension. Throughout her career, she has continuously investigated changes that occur in neuronal populations that are in cardio-regulatory sights within the brain. She is interested in identifying the mechanisms that regulate these neurons and ultimately contribute to the development of hypertension in various medical conditions.
Biography and Research Interests
---
Copyright: All rights reserved. By viewing this activity, participants agree to abide by copyright and trademark laws, intellectual property rights, and all other applicable laws of the United States of America. No part of the syllabus may be used or reproduced in any manner whatsoever without written permission, except in the case of brief quotations embodied in articles or reviews.
Internet CME Policy: The Office of Continuing Medical Education (CME) at Des Moines University (DMU) is committed to protecting the privacy of its customers. DMU CME maintains its Internet site as an information resource and service for health professionals. DMU CME will keep your personal and credit information confidential when you participate in an Internet based program. Your information will never be given to anyone outside of the DMU CME program. DMU CME collects only the information necessary to provide you with the services that you request.
Date of original release: February 18, 2017
Most recent review/update: February 18, 2017
Termination date: February 17, 2017