The Rising Tide of Competency-Based Medical Education - A Global View

Registration

Open to DMU faculty and staff only. There is no cost to attend and registration is not required.
​ 
Series Description
The Fall 2017 IAMSE Web Seminar Series takes on an increased international flavor as presenters review health professions education around the world each with unique challenges and solutions. The goal of this series is to foster the exchange of ideas in the community of health science educators. Continuing with our longitudinal focus on competency-based-education, the series begins with an overview of medical education in Canada with an emphasis on the initiatives of the International Competencies in Basic Medical Education (ICBME). From the Far East, we will hear a presentation on Chinese medical education (World-China initiative) which places an emphasis on primary care in China. A panel will provide an overview of the European model of health professions education from globalization of education to global healthcare. Another presentation will explore medical education challenges and solutions in Sub-Saharan Africa. The series will conclude with a session focusing on an integrated model of medical care: childhood disease prevention in South America. At the end of the series the audience will be able to identify global challenges and solutions to medical education that may provide valuable perspectives at the local level.
Webinar Description
What is wrong with health professions education? Does it really need a "fix"? Why are so many schools and professions turning to competency-based medical education (CBME)?
This session will provide a state-of-the-art overview of the CBME movement and its implications for all medical and health professions educators. CBME has its origins in teacher education and the outcomes accountability movement in contemporary societies. The WHO called for all health professions programs to use a CBME approach in 1978. Only in recent years has this approach to training gained real momentum, with major standards bodies and whole systems converting.
In this webinar, we will review the origins, rationale, and elements of CBME design. We will provide a tour of the current landscape of competency-based changes around the world using a framework from the International CBME Collaborators. Finally, we will dive deeper into the fundamental redesign of Canadian medical education to illustrate just how different a competency-based world can be.
Learning Objectives
Define "CBME" and discuss its origins.
Describe the van Melle framework of CBME Core Components.
Describe some of the CBME innovations from around the world.
Describe Canada's Competence By Design CBME project, the biggest meded change in Canadian history.
Speaker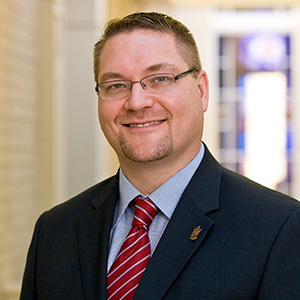 Jason R. Frank, MD, MA(Ed), FRCPC, FAOrthA(hons)
Director of Specialty Education, Strategy, and Standards in the Office of Specialty Education
Royal College of Physicians and Surgeons of Canada
Dr. Jason R. Frank is a clinician-educator focusing on all aspects of health professions training. He is the Director, Specialty Education, Strategy and Standards in the Office of Specialty Education at the Royal College of Physicians and Surgeons of Canada, as well as Vice-Chair, Education and the Director of Educational Research & Development in the Department of Emergency Medicine, University of Ottawa. An associate professor at the University of Ottawa, Faculty of Medicine, he has been cross-appointed to the Faculty of Education, University of Ottawa and the Department of Graduate Studies, Ontario Institute for Studies in Education.
Born in rural northern Canada, Jason Frank obtained his MD from the University of Ottawa, Faculty of Medicine and an FRCPC in Emergency Medicine at the University of Toronto. His Masters of Education is from the Ontario Institute for Studies in Education. 
He is known for his work on all aspects of medical education, particularly the CanMEDS Project since 1994, and competency-based medical education (CBME). He is the founder and chair of the International CBME Collaborators consortium and co-chair of the Royal College's flagship Competency By Design project. 
A finalist for Canada's Top 40 Under 40, he has been recognized for his contributions to medicine and teaching. He is the recipient of the 2013 Council Award Honouring Outstanding Physicians, from the College of Physicians and Surgeons of Ontario, and was made an honorary Fellow of the Australian Orthopedic Association in 2015 for his contributions to surgical education.
Highlights from the Webinar
Health Professions Education (HPE)
Several Challenges of HPE
Time spent does not equal ability achieved
Trainees are not fully trained when arriving at clinical sites
Assessment issues
Competency Based Medical Education (CMBE)
Principles based on:
Focuses on outcomes; graduate ability – not knowledge
Ensures progression of competence
Time is a resource not a framework
Promotes learner centeredness
Greater transparency to utility
Spectrum of skills acquisition
Novice > Advance Beginner > Competence > Proficiency > Expertise
CBME definition of Competency is an observable ability of a health professional
Van Melle's Core Components of CBME (Five elements of a CBME Curriculum)
Outcomes competency framework
Sequence progression of competency
Tailored learning experiences
Tailored bedside coaching and observation
Programmatic assessment
Bottom line: Is your program a competency based?
CBME is about a better way to train health professionals.
Des Moines University
3200 Grand Avenue
Ryan Hall 181
United States
Des Moines University is located on a 22-acre campus in the heart of Des Moines, Iowa. Just west of downtown on Grand Avenue, the University is located in one of Des Moines' most prestigious neighborhoods. The campus is in a historic neighborhood filled with tree-lined streets and gracious older homes and businesses. Its central location makes it easy to access the rest of the city and outlying communities. The campus is close to the Des Moines International Airport, located on the bus line and just blocks from local shopping and downtown Des Moines.