Remediation and Trust Decisions in Competency Based Medical Education
Registration

Open to DMU faculty and staff only. There is no cost to attend and registration is not required.
​ 
Series Description
Remediation in Health Science Education
As a follow-up to the IAMSE fall 2016 web seminar series on assessment, the spring 2017 IAMSE web seminar series will continue with exciting, informative sessions focusing on remediation. The goal of remediation is to correct the course of students who have gone astray in their journey to become a health professional. However, because of the varying components in a professional health science curriculum including basic science knowledge, clinical skills, and professionalism coupled with ever changing curricular modifications; effective remediation in health science education has become a complex issue with many challenges.
To explore some of these issues, the spring web seminar series will provide a series of presentations by speakers who will share their experiences and expertise in remediation. The fundamental groundwork for the understanding of the importance of successful remediation will be laid and examples of programs who have applied these principles to integrated basic science courses and clinical skills will be provided. A timely presentation on the approaches to remediation of the new paradigm in undergraduate medical education assessment: Entrustable Professional Activities (EPAs) will be included. Licensing exam failures are a major concern in health professions education and one session will be dedicated to a panel presentation of identification of students in jeopardy of not passing and/or remediation of these exams from the perspectives of allopathic (USMLE Step-1), osteopathic (COMLEX), and physician assistant (PANCE) medical programs.
The series will also contain a session on the many issues (philosophical, educational, and legal) of "forward-feeding" assessment information on learners to faculty in subsequent courses. The audience will be invited to contribute to the series by sharing their experiences and insights using the phone line or our newly implemented backchannel communication.
Webinar Description
Professionalism is difficult to define, and both professionalism and unprofessional activities are too often described in terms that resemble the old adage: "you will know it when you see it." Activities that are difficult to define and quantitate are also difficult to remediate, and leave the educator with the difficult and frustrating task of accessing a remedial endpoint for an attribute that is difficult to define. This program will examine the important role of trust in the training of medical professionals. How do we develop, evaluate and remediate trust in the training of medical professionals?
The new paradigm in undergraduate medical education assessment: Entrustable Professional Activities (EPAs), has made the incorporation of trust a vital part of medical education. Medical Educators and patients both want the same thing in student health care providers. The patient needs to trust that the team member who is in a learning role is knowledgeable, yet understands the limits of his/her knowledge, is compassionate, can communicate with them in a way they can understand, who will be there when needed; in a word, one they can trust. The preceptor also needs to know the learner has these attributes, and wants a student who is able to ask for, receive and react to, feedback. While it may seem obvious that trust underlies all educational and medical decision making, trust is difficult to access and even more difficult to remediate if it is lacking or lost.
There is evidence that physician-learners are poor at accessing their own capabilities, making feedback a critical part of their education, and yet, honest, constructive feedback is both difficult to give and difficult to receive. EPAs may help educators give this feedback by breaking down Entrustable Professional Activities into individual competencies which can be evaluated and discussed. Using a series of case examples this webinar is designed to help the educator develop an emotional intelligence based strategy to help provide better communication and remediate trust based decision making.
Objectives
Describe models and the elements that affect supervisor trust.
Identify strategies to develop trustworthy learners before there is a concern.
Develop a strategy to recognize high trust and low trust conditions.
Discuss strategies to remediate learners with entrustment issues. 
Speaker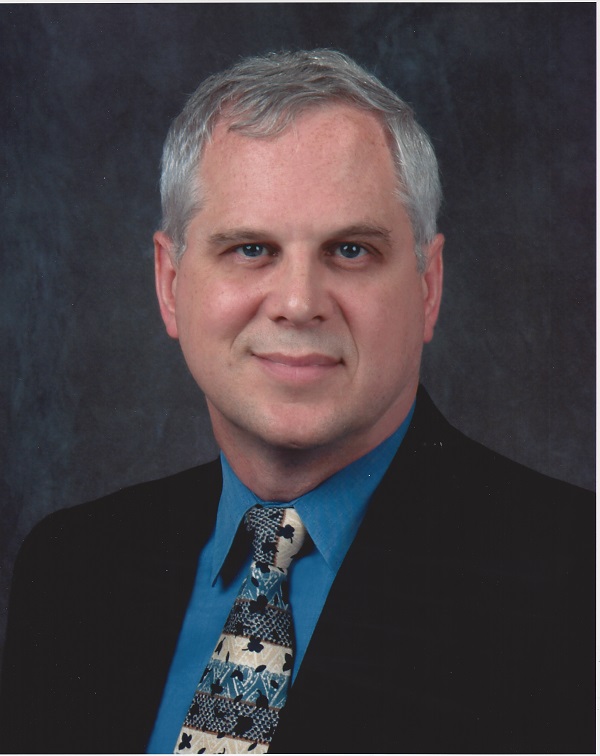 Bryan Martin, DO
Department of Internal Medicine, Ohio State University
Dr. Martin is the Immediate Past President of the American College of Allergy, Asthma and Immunology (ACAAI). He is currently an Emeritus Professor of Medicine at The Ohio State University where he previously served as the Associate Dean for Graduate Medical Education, the Designated Institutional Official, the Associate Medical Director of University Hospital and until 2015 as the Founding Director of the Allergy and Immunology Fellowship. 
Dr. Martin did his Internal Medicine Residency at William Beaumont Army Medical Center in El Paso, TX, where he was selected to be the Chief Resident, and his Allergy Immunology Fellowship at Fitzsimmons Army Medical Center, in Denver, CO. He has served as the Chair of the Accreditation Council for Graduate Medical Education (ACGME) Allergy and Immunology Residency Review Committee, and has served the ACGME as a Volunteer CLER Site Visitor and as an ACGME-International Site Visitor.
A Distinguished Fellow of the ACAAI, Dr. Martin is the author of over 50 peer-reviewed publications and book chapters, and is the recipient of a number of awards, to include the ACGME Parker Palmer Courage to Teach Award, the Lewis Aspey Mologne Award for Military Academic Excellence, the Order of Military Medical Merit and the Legion of Merit. He is a Fellow of the American College of Physicians, the American College of Osteopathic Internists, and the American Academy of Allergy, Asthma and Immunology. 
Dr. Martin retired from the United States Army in 2008 after a 28 year career. His last assignment was at Walter Reed Army Medical Center where he served in such capacities as the Chair of the Department of Allergy and Immunology, Director of the National Capital Consortium Allergy Immunology Fellowship, Specialty Consultant for Allergy, Immunology and Immunizations to the Army Surgeon General and Founding Associate Director of the National Vaccine Healthcare Centers Network.
Des Moines University
3200 Grand Avenue
Ryan Hall 281
United States