Remediation of "High Stakes" Professional Exams (USMLE Step-1, COMPLEX, PANCE)
Registration

Open to DMU faculty and staff only. There is no cost to attend and registration is not required.
​ 
Series Description
Remediation in Health Science Education
As a follow-up to the IAMSE fall 2016 web seminar series on assessment, the spring 2017 IAMSE web seminar series will continue with exciting, informative sessions focusing on remediation. The goal of remediation is to correct the course of students who have gone astray in their journey to become a health professional. However, because of the varying components in a professional health science curriculum including basic science knowledge, clinical skills, and professionalism coupled with ever changing curricular modifications; effective remediation in health science education has become a complex issue with many challenges.
To explore some of these issues, the spring web seminar series will provide a series of presentations by speakers who will share their experiences and expertise in remediation. The fundamental groundwork for the understanding of the importance of successful remediation will be laid and examples of programs who have applied these principles to integrated basic science courses and clinical skills will be provided. A timely presentation on the approaches to remediation of the new paradigm in undergraduate medical education assessment: Entrustable Professional Activities (EPAs) will be included. Licensing exam failures are a major concern in health professions education and one session will be dedicated to a panel presentation of identification of students in jeopardy of not passing and/or remediation of these exams from the perspectives of allopathic (USMLE Step-1), osteopathic (COMLEX), and physician assistant (PANCE) medical programs.
The series will also contain a session on the many issues (philosophical, educational, and legal) of "forward-feeding" assessment information on learners to faculty in subsequent courses. The audience will be invited to contribute to the series by sharing their experiences and insights using the phone line or our newly implemented backchannel communication.
Webinar Description
The speakers will describe the multidisciplinary approach to identifying and supporting the students who are most at risk for failing Level 1 of the COMLEX exam.
Speakers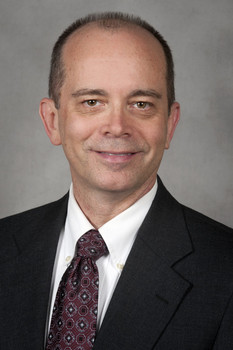 Aubrey Knight, MD
Associate Dean for Student Affairs, Virginia Tech Carilion School of Medicine
Dr. Aubrey Knight is Associate Dean for Student Affairs and Professor of Medicine and Family & Community Medicine at the Virginia Tech Carilion School of Medicine. Dr. Knight graduated from the University of Virginia School of Medicine and the family medicine residency at Carilion in Roanoke and a geriatric medicine fellowship at the University of Maryland. Dr. Knight is a board certified in Family Medicine, Geriatric Medicine, and Hospice and Palliative Medicine. 
In his role as Associate Dean for Student Affairs, Dr. Knight spends much of his time with career and academic advising. He personally coaches students and helps guide them to resources aimed at improving their success in the classroom, at the bedside and in the testing environment. 
Dr. Knight's career has focused on medical education. He has been a family medicine residency director as well as the program director for a hospice and palliative medicine fellowship. He was the founding program director for the Carilion Geriatric Medicine fellowship program and, after a 10 year hiatus is once again, the program director of this fellowship. He has collaborated with the VT Center for Gerontology on research related to aging and caregiving. 
He is a Fellow of the American Academy of Family Physicians, a Certified Medical Director with the Society for Post-Acute and Long-Term-Care Medicine, and a member of the American Geriatric Society. Dr. Knight is a geriatric provider at the Carilion Clinic Center for Healthy Aging for their Mild Cognitive Impairment and Memory Disorders Clinics and a physician with the inpatient palliative medicine team at Carilion Roanoke Memorial Hospital. 
Dr. Knight has been recognized in the Roanoke magazine as one of Roanoke "Top Docs" and by Our Health Magazine for "Best Bedside Manner." He is on the Medical Scientific Committee for the Alzheimer's Association and the Advisory Board for the Gold Humanism Honor Society.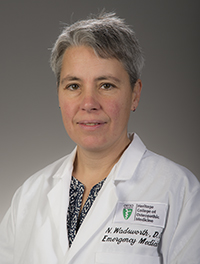 Nicole Wadsworth, DO
Associate Dean for Academic Affairs, Ohio University Heritage College of Osteopathic Medicine
Dr. Nicole Wadsworth is an Associate Dean for Academic Affairs and Assistant Professor of Emergency Medicine. Her educational interest surrounds board preparation for medical students who struggle with academic success, inter-professional education, simulation in medical education and curriculum development.
She is currently the Co-Chair of the Curriculum Transformation Team at the Heritage College, leading faculty teams in review and revision of the current curriculum as well as assisted in the development of a pilot curricular program at the Heritage College's Cleveland extension campus.
She has previously presented at American Association of Colleges of Osteopathic Medicine around the topic of Multicultural medical school curriculum, Committee on College Accreditation Training regarding standard six and Committee on College Accreditation Training regarding Compliance: Meeting and Exceeding the Standards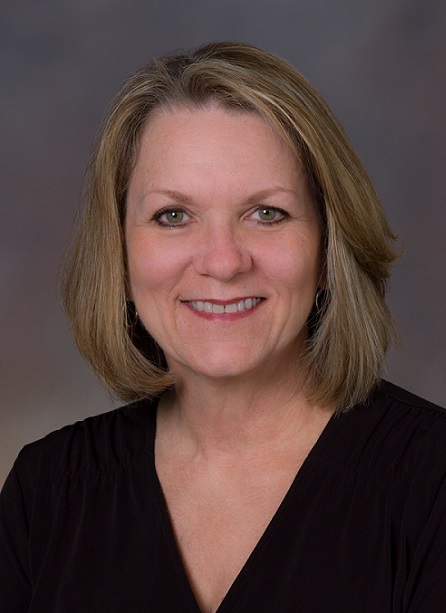 Pat Kenney-Moore, EdD, PA-C
Associate Professor, Oregon Health & Science School of Medicine
Dr. Kenney-Moore is an Associate Professor, Associate Director and Academic Coordinator in the Oregon Health & Science University School of Medicine, Division of Physician Assistant Education. She is responsible for the didactic phase of the OHSU PA program and is involved in teaching, learning, assessment and remediation of PA students.
She is a graduate of the Physician Assistant Program at the University of Southern California (USC), and subsequently completed a Master of Science degree in Postsecondary, Adult and Continuing Education and a Doctor of Education degree in Educational Leadership: Postsecondary Education from Portland State University. Pat's clinical background includes family medicine and general internal medicine and she continues to maintain a part time clinical practice at a free clinic. 
In addition to program responsibilities, Pat is a member of the Board of Trustees for the Oregon Medical Association and participates nationally with the National Commission on the Certification of Physician Assistants (NCCPA), and the Physician Assistant Education Association (PAEA).
She is a Distinguished Fellow of the American Academy of Physician Assistants and has received several honors including Oregon PA of the Year in 2005, OHSU School of Medicine Faculty Excellence in Education Award for 2004-2005, and several academic teaching awards. In 2016 she received the national Master Faculty award presented by the Physician Assistant Education Association.
Des Moines University
3200 Grand Avenue
SEC #115
United States