Procalcitonin: An Aid to Antibiotic Decision Making
Purpose
Mary Greeley Medical Center Grand Rounds is a multi-disciplinary clinical activity which serves to maintain, develop, or increase the knowledge, skills, and professional performance and relationships that a physician uses to provide services for patients, the public or the profession.
Target Audience
Physicians, Advance Practice Professionals, Nurses, Ancillary Staff, Medical Students (Rotating), Non-Medical Students (Rotating), and Healthcare Administrators.
Learning Objectives
Review biochemistry and kinetics of PCT in bacterial infection.
Differentiate the data supporting PCT-aided antibiotic stewardship in LRTI and sepsis.
Analyze PCT as a biomarker to help assess and manage bacterial infection in the current viral pandemic.
Explore best practices for a successful PCT implementation and confident clinical adoption of optimally valuable clinical application
Disclosures
Speaker(s)
The speaker(s) indicate they have no financial conflicts with commercial interest companies to disclose relevant to the content of this educational activity.
CME Committee
No member of the Mary Greeley Medical Center CME Committee who planned this activity has any financial relationship to disclose relating to the content. 
This program is supported by gifts to the Mary Greeley Medical Center Foundation from Mary Greeley Medical Center, McFarland Clinic, Availa Bank, and Green Hills Health Care Center. The content and selection of speaker(s) is the responsibility of the Mary Greeley Medical Center for Continuing Medical Education Committee and not the sponsors of this program.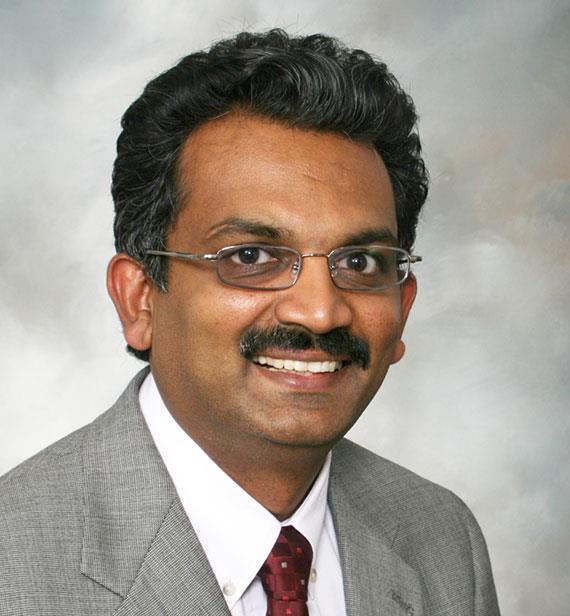 Rakshak Sarda, MD
Cardiologist, Iowa Heart Center
Dr. Rakshak Sarda joined Iowa Heart Center in October of 2008. He came to Iowa Heart from MeritCare Health System in Fargo, ND. Dr. Sarda completed his cardiology fellowship at the University of Texas Medical Branch at Galveston and his internal medicine residency at Wayne State University in Detroit. He is board-certified in internal medicine, cardiology, echocardiography, nuclear cardiology, vascular disease and advanced heart failure/transplant cardiology. Dr. Sarda primarily practices at our Ames office and lives in Ames with his wife and 3 children.
Accreditation Statements
DO: Des Moines University (DMU) is accredited by the American Osteopathic Association to provide osteopathic continuing medical education for physicians. DMU designates this program for a maximum of 1.0 AOA Category 1-B credits and will report CME and specialty credits commensurate with the extent of the physician's participation in this activity.
EDUCATIONAL GRANTS
No commercial interest company provided financial support for this continuing education activity.
DISCLOSURE
Everyone in a position to control the content of this educational activity will disclose to the CME provider and to attendees all relevant financial relationships with any commercial interest. The speaker(s) will disclose if any pharmaceuticals or medical procedures and devices discussed are investigational or unapproved for use by the U.S. Food and Drug Administration (FDA). Determination of educational content and the selection of speakers is the responsibility of the activity director. Firms providing financial support did not have input in these areas.
DISCLAIMER
The information provided at this activity is for continuing education purposes only and is not meant to substitute for the independent medical judgment of a healthcare provider relative to diagnostic and treatment options of a specific patient's medical condition. The content of each presentation does not necessarily reflect the views of Des Moines University.