New Science of Learning: How to Study Less and Learn More (Students Only)
Registration

Please login or create an account before enrolling in this educational activity.
Once you're logged in, click the green "ENTER" button found in the Course Summary box to the right. Your registration will then be confirmed.
 
DMU's Center for Teaching and Learning (CTL) is excited to showcase faculty and staff expertise in an effort to increase awareness and appreciation among colleagues. We will kick off the week with special guest Dr. Todd Zakrajsek who will present workshops for faculty and staff as well as students. Many sessions and workshops will be presented by our own faculty and staff who have volunteered to share their own work and experiences to grow DMU's culture of scholarship in teaching and learning. 
Click here to view the full schedule.  
Target Audience
Des Moines University students
Workshop Description
Session for students to help them improve studying strategies.
Speaker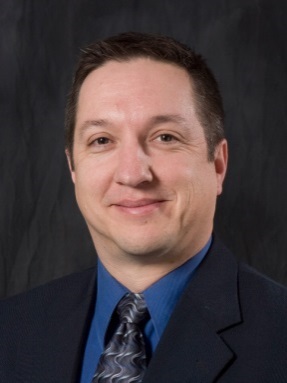 Dr. Todd Zakrajsek, PhD, is an Associate Professor and Associate Director of Fellowship Programs in the Department of Family Medicine at the University of North Carolina – Chapel Hill.  Dr. Zakrajsek is the immediate past Executive Director of the Center for Faculty Excellence at University of North Carolina at Chapel Hill.  Prior to his work at UNC, Todd was the Inaugural Director of the Faculty Center for Innovative Teaching at Central Michigan University and the founding Director of the Center for Teaching and Learning at Southern Oregon University, where he also taught in the psychology department as a tenured associate professor. Dr. Zakrajsek currently directs three National Conferences on College and University Teaching and Learning and one International Teaching Conference. He also sits on two educationally related boards and several editorial boards for journals in the area of teaching and learning, including Technology Enhanced Instruction for Microsoft and the Journal of Excellence in College Teaching. Dr. Zakrajsek received his PhD in Industrial/Organizational Psychology from Ohio University. Dr. Zakrajsek is an international speaker who is requested regularly for keynote presentations and campus workshops, having published and presented widely on the topic of curriculum design, effective teaching and student learning.
Feedback
CTL hopes you enjoy the week, learn something new and will continue sharing among colleagues. We are here to help and would appreciate your feedback and suggestions about this week and how we can serve you and DMU moving forward. Thank you all for sharing and participating to make this a week of enrichment and enthusiasm!
515-271-1516
ctl@dmu.edu
Des Moines University
3200 Grand Avenue
Lecture Hall 3
United States