Medical Service Trips as a Research Platform
Registration

There is not a cost to view this online activity. This presentation is part of the Friday Research Seminar Series and was recorded LIVE on December 15, 2017 and is approximately 60 minutes. 
You must login or create an account before enrolling in this educational activity. 
Once you're logged in, please click on the "ENTER" button in the Course Summary box to your right. Your attendance will then be confirmed. 
Once you register for the course, you will have 180 days (approximately 6 months) from the date of enrollment to complete the course. The exact date that your access expires will be indicated within the Course Summary box on this webpage.
 
Target Audience
Health professionals.
Objectives
Discuss international medical service trips as a vehicle for research.
Outline issues, obstacles of global clinical health research. 
Speaker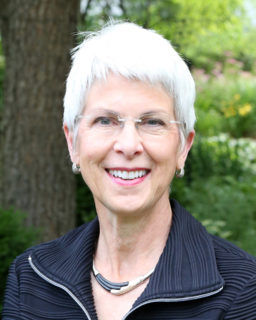 Rebecca Shaw, MD, FACOG
Dr. Shaw is an assistant professor in the Department of Specialty Medicine, Division of Obstetrics and Gynecology at DMU.  She is a fellow of the American College of Obstetricians and Gynecologists and a member of the Association of Professors of Gynecology and Obstetrics.
She is committed to development and updating of the obstetrics and gynecology curriculum at Des Moines University, including the pre-clerkship lectures, simulation labs. She is the clerkship director for obstetrics and gynecology clerkships in the third-year and is involved with fourth-year rotations in obstetrics and gynecology.  Also, her activities include the women's health direction for some global health medical service trips.
---
Copyright: All rights reserved. By viewing this activity, participants agree to abide by copyright and trademark laws, intellectual property rights, and all other applicable laws of the United States of America. No part of the syllabus may be used or reproduced in any manner whatsoever without written permission, except in the case of brief quotations embodied in articles or reviews.
Internet CME Policy: The Office of Continuing Medical Education (CME) at Des Moines University (DMU) is committed to protecting the privacy of its customers. DMU CME maintains its Internet site as an information resource and service for health professionals. DMU CME will keep your personal and credit information confidential when you participate in an Internet based program. Your information will never be given to anyone outside of the DMU CME program. DMU CME collects only the information necessary to provide you with the services that you request.