It Takes a Village: How a Team Approach Drives Outcomes in Pediatric Physical Therapy
Registration

There is not a cost to view this presentation. This presentation was recorded LIVE on May 14, 2019 and is approximately 45 minutes. 
You must login or create an account before enrolling in this educational activity.
Once you're logged in, click the "ENTER" button found in the Course Summary box to the right. Your registration will then be confirmed.
Once you register for the course, you will have 30 days (approximately 1 month) from the date of enrollment to complete the course. The exact date that your access expires will be indicated within the Course Summary box on this webpage.
 
Target Audience
Health professionals.
OBJECTIVES
Describe the complexities that are unique to providing PT in a pediatric setting.
Identify the key team members and/or roles that are needed for good therapy outcomes in a pediatric setting.
Explore a case example to illustrate how team members contribute to the PT outcomes of a child.
SPEAKERS
Katherine Lefert, PT, PCS
Therapy Supervisor for the Transitional Care Unit and Homecare, ChildServe
Master of Physical Therapy, Saint Louis University, St. Louis, MO
Bachelor of Science in Exercise Science, Saint Louis University, St. Louis, MO
Ms. Lefert works as an inpatient therapy supervisor at ChildServe where she leads a team of therapists in providing treatment to children recovering from brain injury. She was part of a team to develop programs utilizing FES technology to treat children recovering from illness and injury including brain injury.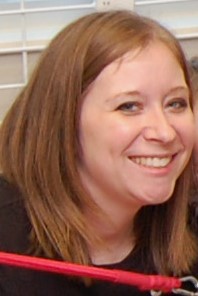 Katie Purcell, PT, DPT, CBIS
Physical Therapist, ChildServe
Relevant to the content of this educational activity, the speakers do not have any financial relationship(s) with commercial interest companies to disclose.
---
Terms of Use and Privacy Policy
Date of original release: May 15, 2019
Most recent review/update: May 15, 2019
Termination date: May 14, 2022