Introduction to Distance Education
Registration

This is a closed course for Des Moines University faculty. Registrations are not being accepted. 
 
Course Description
This brief course examines the fundamentals of teaching and learning in distance learning environments. Faculty members in the Doctor of Podiatric Medicine Program are expected to teach courses that utilize regular and substantive interaction. Teaching in a distance learning environment requires thoughtful planning regarding instructional methods, technologies, student engagement, and course management. Completing this course provides DPM faculty with the foundational knowledge needed to address each item effectively. 
Course Goals
Recall the Higher Learning Commission requirements for distance education.
Recall recommended distance education terms and practices.
Identify best practices in regular and substantive education.
Modules
Definition of distance education
Regular and substantive interaction
Practical application
Shifting online
Definition of synchronous learning
Definition of asynchronous learning
Needs of learners in synchronous versus asynchronous learning environments
Comparison of synchronous vs. asynchronous Learning
Definition of blended learning
Reflection
Definition of community of inquiry framework
Designing content for engagement
Identify interaction types
Ways to improve student engagement at the moment
Instructor presence
Definition of feedback
Recall feedback best practices
Recall best practices of discussions
Instructor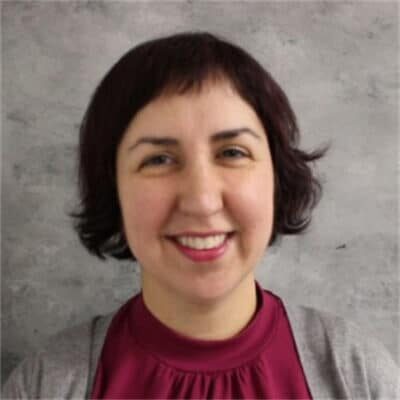 Sarah Davis, MA
Instructional Design and Educational Support Specialist, Center for Educational Enhancement (CEE)
Resources
Bernard, R. M., Abrami, P. C., Borokhovski, E., Wade, C. A., Tamim, R. M., Surkes, M. A., & Bethel, E. C. (2009). A meta-analysis of three types of interaction treatments in distance education. Review of Educational Research,79(3), 1243–1289.
Boettcher, J. V., Conrad, R.-M., & McQuesten, P. (2016). The online teaching survival guide: simple and practical pedagogical tips (Second). Jossey-Bass.
Foley McCabe, M., & González-Flores Patricia. (2016). Essentials of online teaching: a standards-based guide (Ser. Essentials of online learning). Taylor and Francis. 
Vai, M., & Sosulski, K. (2016). Essentials of online course design: a standards-based guide (Second, Ser. Essentials of online learning series). Routledge.
Accreditation Statements
DPM: Des Moines University (DMU) is approved by the Council on Podiatric Medical Education as a provider of continuing education in podiatric medicine. DMU has approved this activity for a maximum of 1.0 continuing education contact hours.
Educational Grants
No ineligible company provided financial support for this continuing education activity. 
DISCLOSURE
The speaker(s) will disclose if any pharmaceuticals, medical procedures, and devices discussed are investigational or unapproved by the U.S. Food and Drug Administration (FDA). The determination of educational content and the selection of speakers is the responsibility of the activity director. 
Relevant to the content of this educational activity, the following individual(s) have no conflict(s) with ineligible companies to disclose.
DISCLAIMER
The information provided at this activity is for continuing education purposes only. It is not meant to substitute for the independent medical judgment of a healthcare provider relative to diagnostic and treatment options of a specific patient's medical condition. The content of each presentation does not necessarily reflect the views of Des Moines University.
This is a closed course for Des Moines University faculty. Registrations are not being accepted.