Interprofessional Care of the Pregnant and Post-Partum Patient
Registration

There is not a cost to view this presentation. This presentation was recorded LIVE on October 3, 2019 and is approximately 50 minutes.
You must login or create an account before enrolling in this educational activity. 
Once you're logged in, click the "ENTER" button found in the Course Summary box to the right. Your registration will then be confirmed.
Once you register for the course, you will have 30 days (approximately 1 month) from the date of enrollment to complete the course. The exact date that your access expires will be indicated within the Course Summary box on this webpage.
 
Target Audience
Healthcare professionals.
Objectives
Review general information on obstetric care.
Identify musculoskeletal complications associated with labor and delivery.
Recognize pelvic floor dysfunctions and conservative treatment during pregnancy and post-partum. 
Differentiate between the various roles of the interprofessional health care team in the care of the pregnant and post-partum patient. 
Speakers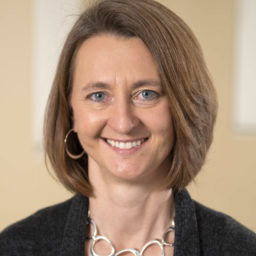 Kari Smith, PT, DPT, BCB-PMD
Associate Professor, Doctor of Physical Therapy Program, Des Moines University
Erin Lehman, MD
OB/GYN, UnityPoint Health
Relevant to the content of this CME activity, the speakers indicated they have no financial relationships with commercial interest companies to disclose.
---
Terms of Use and Privacy Policy
Date of original release: October 4, 2019
Most recent review/update: October 4, 2019
Termination date: October 3, 2022