Integration, Competence and Expertise: Preparing Learners for the Future

Registration

Open to DMU faculty and staff only. There is no cost to attend and registration is not required.
​ 
Series Description
The Winter 2018 IAMSE Web Seminar Series focuses on the current state of Competency-Based Education across the health professions and its future directions. The series begins with an overview of current assessment theories, tools and practices and explains how these have been adapted to better reflect learners' attainment of competency within a competency-based framework. This is followed by a session that explores the relationship between memory and learning and describes strategies to better prepare and equip learners to achieve success within a competency-based framework. The AAMC Core EPA work group next provides an update on the integration of "entrustment activities and entrustment assessment tools" into a competency-based framework. The following presentation explores the benefits, challenges and outcomes of incorporating Longitudinal Integrated Clerkships (LICs) into competency-based medical education. The series closes with an appraisal of the Education in Pediatrics Across the Continuum (EPAC) curriculum as a content-focused, "continuous" competency-based model that spans undergraduate and graduate medical education. Upon completion of this series, participants will be better able to describe the evolution of competency-based education in the health professions. Participants will also be able to identify opportunities within their own institutions for adopting and adapting a competency-based educational framework.
Webinar Description
As medical education prepares for the shift to competency-based education, there is increasing emphasis on identifying and assessing the specific knowledge and skills needed for safe medical practice. However, putting this new understanding into practice is made complicated by perceptual/knowledge limitations of students and fundamentally flawed models of information processing and memory implicitly held by many teachers. This session will provide participants with basic understanding of core principles of memory, attention, categorization and expertise development drawn from the cognitive psychology literature. Participants will learn new ways to conceptualize their own expertise and better prepare their learners for the complexities of future practice.
Speaker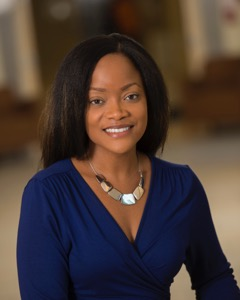 Nikki Woods, PhD
Faculty of Medicine, University of Toronto
Dr. Woods is Director of The Centre for Ambulatory Care Education (CACE), at Women's College Hospital and Associate Director of the Wilson Centre, Faculty of Medicine, University of Toronto at University Health Network. Dr. Woods joined the University of Toronto in 2006 and leads a successful program of research in health professions education. A cognitive psychologist by training, her work focuses on the role of biomedical knowledge in clinical reasoning and the value of basic science training in the development of medical expertise. Dr. Woods is currently Associate Professor in the Department of Family and Community Medicine and an Education Scientist in the Office of Education Scholarship.
Des Moines University
3200 Grand Avenue
Ryan Hall 181
United States
Des Moines University is located on a 22-acre campus in the heart of Des Moines, Iowa. Just west of downtown on Grand Avenue, the University is located in one of Des Moines' most prestigious neighborhoods. The campus is in a historic neighborhood filled with tree-lined streets and gracious older homes and businesses. Its central location makes it easy to access the rest of the city and outlying communities. The campus is close to the Des Moines International Airport, located on the bus line and just blocks from local shopping and downtown Des Moines.