Innate Immune Response is a Killer After Myocardial Infarction

Hosted by the Physiology and Pharmacology Department.
Target Audience
Des Moines University faculty, staff, and students.
Objectives
Evaluate the role of the innate immune system in the pathology of myocardial infarction.
Acquire knowledge of intracellular signaling and regulation of microRNA.
Speaker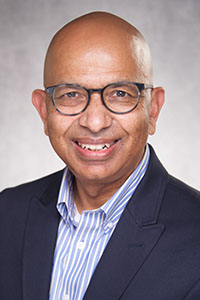 Madhu V. Singh, PhD
Research Assistant Professor, Division of Cardiovascular Medicine, University of Iowa
Dr. Singh's area of expertise is inflammation in cardiovascular diseases, especially myocardial infarction and hypertension. He has been performing cutting edge research in gene regulation and molecular biology for more than 15 years and has published research in multiple high impact peer-reviewed journals. Additionally, Dr. Singh has served as a reviewer on the National Science Foundation's panel and as a reviewer for several international journals.
Des Moines University
3200 Grand Avenue
SEC 115
United States