How to Teach at the Bedside
Registration

The cost for this online activity is $15. The estimated time to complete this course is 30 minutes. Learners will be asked to complete an activity post-assessment with a pass score of 75%.
You must login or create an account before enrolling in this educational activity. 
Once you're logged in, please select the "REGISTER" tab to process your payment and complete your registration.
Once you register for the course, you will have 180 days (approximately 6 months) from the date of enrollment to complete the course. The exact date that your access expires will be indicated within the Course Summary box on this webpage.
 
Target Audience
DMU preceptors and clinical instructors.
Purpose
As members of the healthcare profession, we are entrusted with a responsibility to continuously renew our ranks by educating the next generation of providers. Despite many adverse circumstances, we have a professional duty to teach young healthcare providers. Preceptors have been asked to share what they do every day in their clinical practice with Des Moines University students. As a preceptor, they are a role model who supervises, guides, and facilitates the learning of students. 
Objectives
Differentiate between the various methods for teaching at the bedside
Explain some pearls for facilitating teaching at the bedside
Discuss some barriers to teaching at the bedside 
Discuss strategies on how to overcome the barriers
Professional Gaps
It may help to understand why "how" we teach is more important than "what" we teach if we explore a model on how adults learn in the clinical setting. In the same way that clinicians apply knowledge of basic sciences to solve clinical problems, understanding the basic principles of adult learning may be helpful to clinical teachers.
The following is a competency based model of learning that has been applied to many learning situations. It helps to outline the different stages adults move through as they gain mastery in a subject or a skill.
Over time, preceptors tend to forget the theoretical principles and steps behind each procedure - they just do it. At this point, they may find it difficult to explain to someone at the early stages of the learning cycle how to do the procedure. Learners who are consciously competent are often very good teachers because they are able to explain the steps involved in a procedure or in clinical reasoning to learners who are still struggling with the skill.
Characteristics of Excellent Teachers
Healthcare Provider – Great clinical teachers are role models as clinicians. They are knowledgeable and competent in their fields, demonstrate strong interpersonal communication skills, work effectively in a team and serve as role models. Such a teacher demonstrates a positive attitude to patients and to their own career.
Teacher – Excellent clinical teachers are those who are interested in teaching and learning. They spend time with learners, explain things and answer questions. They are well organized and prepared to have learners in their clinical setting. They facilitate the students' learning and focus on the students' clinical reasoning skills.
Supervisor – As a supervisor, an excellent clinical teacher provides direction and feedback and he or she delegates responsibility and involves learners in management. The learner feels like they are part of the health care team.
Person – Outstanding clinical teachers are accessible, enthusiastic, supportive and positive individuals. Learners look forward to working with these teachers because they value and respect learners as individuals and they create an enjoyable and positive work environment.
Effective clinical teachers provide opportunities for learners to participate in patient care, teach specific content and skills, delegate specific tasks to the learner, are available to answer questions, observe the learner, provide timely, constructive feedback, provide a friendly supportive learning environment, influence and inspire.
---
Terms of Use and Privacy Policy
Date of original release: August 20, 2014
Most recent review/update: February 9, 2015
Termination date: December 31, 2018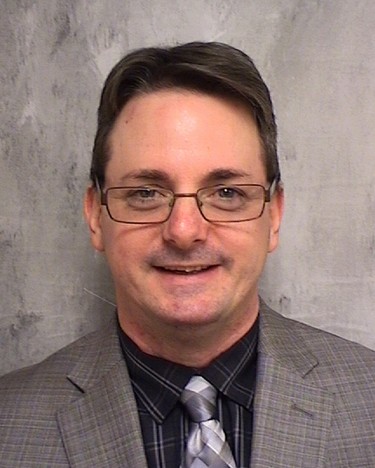 Thomas Green, DO, MPH
Associate Dean, COM Clinical Affairs, Des Moines University
Dr. Green received his Doctor of Osteopathic Medicine degree from Nova Southeastern University, College of Osteopathic Medicine.  Dr. Green also holds a Master of Public Health degree from The Ohio State University as well as a Master of Medical Management degree from Carnegie Mellon University – Heinz College. He is a Certified Physician Executive (CPE) as well as Medical Review Officer. Dr. Green is a fellow of the American College of Emergency Physicians and Distinguished Fellow of the American College of Osteopathic Emergency Physicians. 
DISCLOSURES
Relevant to the content of this educational activity, the following individuals have no financial conflicts with commercial interest companies to disclose:
Thomas Green, DO, MPH - Activity Director, Planning Committee Member, Speaker
Kara Thompson, DO - Planning Committee Member
Accreditation Statements
DO: Des Moines University (DMU) is accredited by the American Osteopathic Association (AOA) and approves this enduring materials activity for a maximum of 0.5 AOA Category 1-B credit(s).

MD:

This activity has been planned and

implemented in accordance with the accreditation requirements and policies of the Iowa Medical Society (IMS). Des Moines University (DMU) is accredited by the IMS to provide continuing medical education for physicians. DMU designates this enduring materials activity for 

a maximum of 0.5

AMA PRA Category 1 Credit(s)™

. Physicians should claim only the credit commensurate with the extent of their participation in the activity.

Other: This live activity is designated for 0.5 AMA PRA Category 1 Credit(s)™.
Educational Grants
No commercial interest company provided financial support for this continuing education activity. 
DISCLOSURE
Everyone in a position to control the content of this educational activity will disclose to the CME provider and to attendees all relevant financial relationships with any commercial interest. The speaker(s) will disclose if any pharmaceuticals or medical procedures and devices discussed are investigational or unapproved for use by the U.S. Food and Drug Administration (FDA). Determination of educational content and the selection of speakers is the responsibility of the activity director. Firms providing financial support did not have input in these areas.
Disclaimer
The information provided at this activity is for continuing education purposes only and is not meant to substitute for the independent medical judgment of a healthcare provider relative to diagnostic and treatment options of a specific patient's medical condition. The content of each presentation does not necessarily reflect the views of Des Moines University.
Available Credit
0.50

AMA PRA Category 1 Credits™

0.50

AOA Category 1­B

0.50

CE Contact Hour(s)