Gynecological Care for Trans Men
Registration

There is not a cost to view this presentation. This presentation was recorded LIVE on April 4, 2018 and is approximately 50 minutes. 
You must login or create an account before enrolling in this educational activity.
Once you're logged in, click the "ENTER" button found in the Course Summary box to the right. Your registration will then be confirmed.
Once you register for the course, you will have 180 days (approximately 6 months) from the date of enrollment to complete the course. The exact date that your access expires will be indicated within the Course Summary box on this webpage.
 
Target Audience
Healthcare providers.
Objectives
Discuss the complexities of gynecological care for trans male patients.
Identify the barriers that trans men face in medically transitioning.
Discuss how future and current healthcare providers can best care for trans men who are seeking gynecological services.
Speaker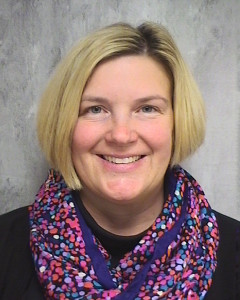 Kaaren R. Olesen, DO, FACOOG, is a graduate of Des Moines University in Des Moines, Iowa. She completed a rotating internship and OB/GYN residency at Genesys Regional Medical Center in Grand Blanc, Michigan. She is board certified by the American Board of Osteopathic Obstetrics and Gynecology. Dr. Olesen is the sole owner of Women's Care Clinic in Urbandale where she practices gynecology including gynecologic surgery. She is also an Assistant Professor at Des Moines University. She and her husband have two boys and two crazy dogs.
Relevant to the content of this CME activity, Dr. Olesen indicated she has no financial relationships with commercial interest companies to disclose.
---
Terms of Use and Privacy Policy
Date of original release: April 5, 2018
Most recent review/update: April 5, 2018
Termination date: April 4, 2021