The Future of Family Medicine in China

Registration

Open to DMU faculty and staff only. There is no cost to attend and registration is not required.
​ 
Series Description
The Fall 2017 IAMSE Web Seminar Series takes on an increased international flavor as presenters review health professions education around the world each with unique challenges and solutions. The goal of this series is to foster the exchange of ideas in the community of health science educators. Continuing with our longitudinal focus on competency-based-education, the series begins with an overview of medical education in Canada with an emphasis on the initiatives of the International Competencies in Basic Medical Education (ICBME). From the Far East, we will hear a presentation on Chinese medical education (World-China initiative) which places an emphasis on primary care in China. A panel will provide an overview of the European model of health professions education from globalization of education to global healthcare. Another presentation will explore medical education challenges and solutions in Sub-Saharan Africa. The series will conclude with a session focusing on an integrated model of medical care: childhood disease prevention in South America. At the end of the series the audience will be able to identify global challenges and solutions to medical education that may provide valuable perspectives at the local level.
Webinar Description
This web seminar will focus on the work of the International Primary Care Educational Alliance (IPCEA) over the past 10 years in China. From the development of family medicine residencies to the retraining of former subspecialists who are now providing primary care services in Chinese Community Health Centers, the IPCEA has been working with local and provincial health and family planning commissions, medical universities and others to meet the goals of the triple aim: enhancing patient experience (access, enhanced quality of care), improving population health, and reducing the cost of the care delivered.
Purpose
The purpose of IPCEA is to advance the recognition and development of primary care medicine as the foundation required to provide timely and appropriate access to quality, cost-effective, humanitarian health care for all people of the world.
Learning Objectives
Discuss the background leading to an emphasis on the development of primary care.
Share the International Primary Care Educational Alliance (IPCEA) journey in China
Discuss Healthy China 2020/2030
Speaker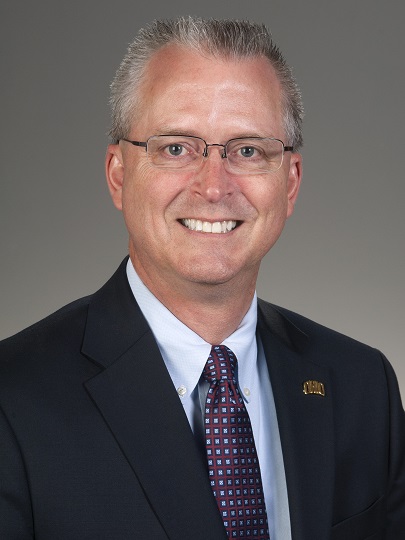 William J. Burke, DO, FACOFP
Dean, Ohio University Heritage College of Osteopathic Medicine, Dublin
Dr. Burke serves as Dean of the Ohio University Heritage College of Osteopathic Medicine (OUHCOM) Dublin Campus. His previous positions included Vice President of Medical Education and Program Director of the Family Medicine Residency Program at OhioHealth Doctors Hospital. He is also an associate professor of family medicine with tenure at OUHCOM. Dr. Burke has been actively involved in graduate and undergraduate medical education for over 20 years. He received his BA in history from Capital University and his doctorate in Osteopathic Medicine in 1988 from Ohio University. Dr. Burke is board-certified in Osteopathic Family Medicine and Osteopathic Manipulative Medicine. He is also a member of the Board of Trustees of the American Osteopathic Association, a member of the Board of Directors of the Osteopathic International Alliance and a founding director of the International Primary Care Educational Alliance.
Highlights of the Webinar
Physician Training Today in China
Complete K -12 in High School
Matriculate into Medical School right after High School
Complete residency of 5, 7 or 8 years

Bachelor's Degree after 5 years
Master's Degree after 7 years
D. after 8 years
Both 7 and 8-year degree involve research
All degrees include a 1 year Clinical year similar to our 3rd year clerkship year
Dilemma in China
Access
Quality
Cost
Lack of Insurance Coverage
Rising Cost of Healthcare
Lack of Confidence in Community Clinics and Small Hospitals
Solutions
New Government Focus

Make people-centered health care a priority

Increased Tax Base
Increased Government Funding for Universal Basic Healthcare
Decision to turn to Primary Care and the Partnership with IPCEA
Goal to have 300,000 new and re-trained Family Medicine Doctors by 2020.
Increase the number of Community Health Centers and Community Health Stations.
Des Moines University
3200 Grand Avenue
Ryan Hall 181
United States
Des Moines University is located on a 22-acre campus in the heart of Des Moines, Iowa. Just west of downtown on Grand Avenue, the University is located in one of Des Moines' most prestigious neighborhoods. The campus is in a historic neighborhood filled with tree-lined streets and gracious older homes and businesses. Its central location makes it easy to access the rest of the city and outlying communities. The campus is close to the Des Moines International Airport, located on the bus line and just blocks from local shopping and downtown Des Moines.