Fundamentals of Pregnancy and Postpartum Physical Therapy
November 20, 2015

to

November 22, 2015
Registration
SOWH Members

Advanced registration (ends October 6): $650
Regular registration (begins October 7): $725

Non-Member

Advanced registration (October 6): $750
Regular registration (begins October 7): $825
Click here to register - CLOSED
Course Introduction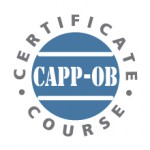 This 3-day course provides practical, evidence-based knowledge and skill in physical therapy evaluation and intervention with the pregnant and postpartum patient.  Didactic instruction includes:  anatomical and physiologic changes in pregnancy; differential diagnosis in peri-partum; pregnancy-specific changes in posture and gait; postpartum recovery and scar tissue assessment and intervention; modalities during pregnancy, biomechanical strategies; exercise and wellness in pregnancy and postpartum; vaginal labor and delivery; and Cesarean Section and delivery complications.  Additionally, advanced clinical decision making with these populations is discussed.  Labs contain a maximum ratio of 8:1 participants to lab instructors to ensure valuable attention to each participant.  Labs offer skills that are immediately applicable in your clinic and include:  modifications of the pregnant examination; lumbopelvic examination and special tests (particularly for pelvic girdle dysfunctions); diastasis rectus abdominis assessment and intervention; external pelvic floor assessment and exercise (NO internal pelvic floor taught at this course); stabilization exercise in pregnancy and postpartum; Cesarean Section rehabilitation techniques; scar assessment and mobilization techniques; labor and delivery positioning strategies for labor augmentation and pain relief.  At the end of this course, all participants will participate in comprehensive situational lab scenarios to pull together all skills learned.  Skills integration testing is performed at the end of the third day. 
Target Audience
Licensed Physical Therapists, PTA's, and Student Physical Therapists in their final year of school.
Agenda
| | | |
| --- | --- | --- |
| Day 1: | 8 am - 5:30 pm | * Registration is at 7:30 am |
| Day 2: | 8 am - 6 pm |   |
| Day 3: | 8 am - 4 pm | * Please note full third day |
Objectives
Examination/Evaluation
Describe the anatomic and physiologic changes related to pregnancy and postpartum and how they affect evaluation and intervention.
Perform an appropriate evaluation of a pregnant or postpartum patient with musculoskeletal dysfunction or pain.
Assess for diastasis rectus abdominis with objective measurement skills.
Diagnosis/Prognosis
Differentiate between musculoskeletal and medical diagnoses based on the subjective and objective evaluation of a pregnant or postpartum patient.
Differentiate between low back, pelvic girdle and hip pain/dysfunction.
Develop functional goals for musculoskeletal impairments in pregnancy and postpartum based on a systematic interview and examination of the patient.
Intervention
Develop an evidence-based plan of care for physical therapy intervention of pregnant or postpartum patients with musculoskeletal impairments or dysfunction.
Perform selected manual therapy interventions for the treatment of pregnant and postpartum patient.
Prescribe an appropriate wellness exercise program for a variety of skill levels for a pregnant or postpartum client.
Provide consultation on labor and delivery positioning strategies to improve labor outcomes.
Continuing Education Hours
CEUs: 2.4 

Direct Access Hours: 0.875 

Participants are responsible for ensuring this meets individual state requirements.
Instructors
Darla Cathcart
Susan Steffes
Prerequisities
Agreement to the following attendance requirements/conditions: Attendance Agreement
Required pre-reading is to be completed prior to the course. All pre-reading is available in the confirmation e-mail you will receive upon registering for the course.
Lab Participation Requirements
Participants will be working in groups of 2-3 during labs. All participants will participate in labs as both "clinician" and "patient."  These labs are appropriate for all participants to fully participate, including pregnant, post-partum and male participants.  
Attendance Requirements
Participants are expected to stay through the entire course; please make your travel plans accordingly.  Deduction of CEU certificate hours and ineligibility to participate in the CAPP process will occur for participants who leave the course early.  Complete information on the attendance policy is included here.
Contact
Aika Barzhaxynova
Program Manager, Section on Women's Health
703-245-8044 
abarzhaxynova@amg-inc.com
Welcome to Des Moines
In Des Moines, you can experience the excitement of the city and explore rural Iowa's charming beauty. Connecting with your peers, shopping, food and activities make great memories.  This affordable, cosmopolitan city has an impressive blend of world class art and premier attractions, such as the Science Center of Iowa and the Pappajohn Sculpture Park.  Miles of trails to walk or cycle allow you to see the city and the beauty of its rivers and parks ~ just steps away from the conference.  Bicycles are available for rent through the BCycle program!  When it comes to dining, our city offers incredible food prepared by talented chefs.  You will experience some of the finest tasting pork to Tai pizza.  Another added benefit is downtown's four-mile, climate-controlled skywalk system (the largest skywalk system per capita in the world), our booming suburbs, and unique shopping in the East Village. Greater Des Moines is a growing metropolis with an array of attractions and entertainment in a setting that boasts a rich history, a thriving present and a very bright future, all while maintaining a special charm that touches all who visit.  Learn more about Des Moines at the following websites:
Hotels
See a list of available hotels.
Transportation
Budget Taxi Cab: 515-223-6465
City Cab: 515-279-5555
Freedom Taxi Cab: 515-289-9800
Des Moines University
3200 Grand Avenue
Academic Center 2nd Floor
United States