Functional Neurologic Syndromes
Registration

There isn't a cost to participate in this online course. The estimated time to complete this course is 30 minutes. 
You must log in or create an account before enrolling in this educational activity. 
Once you register for the course, you will have 30 days from the date of enrollment to complete the course. The date your access expires will be indicated in the Course Summary box on this webpage.
 
Target Audience
Healthcare professionals.
Objectives
Discuss typical patient presentation for functional neurologic syndromes.
Describe the underlying neurologic pathophysiology of these disorders.
List practical treatment interventions for these patients.
Speaker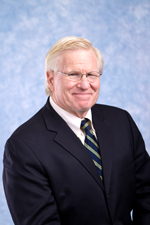 Robert Bender, MD
Broadlawns Medical Center
Medical School: St. Louis University School of Medicine, St. Louis, Missouri
Residency: St. John's Mercy Hospital, St. Louis, Missouri
Fellowship: St. Louis University School of Medicine, St. Louis, Missouri (Geriatrics)
Board Certifications: American Board of Family Medicine
---
Terms of Use and Privacy Policy
Recording date: November 13, 2021
Date of original release: December 13, 2021
Most recent review/update: December 13, 2021
Termination date: December 12, 2024