Fatigue and Frailty Among Oldest-Old Adults
Purpose
Mary Greeley Medical Center Grand Rounds is a multi-disciplinary clinical activity which serves to maintain, develop, or increase the knowledge, skills, and professional performance and relationships that a physician uses to provide services for patients, the public or the profession.
Target Audience
Physicians, Advance Practice Professionals, Nurses, Ancillary Staff, Medical Students (Rotating), Non-Medical Students (Rotating), and Healthcare Administrators.
Learning Objectives
Understand demographic changes of the oldest-old population.
Distinguish between concepts of frailty and fatigue.
Identify intervention programs improving conditions of fatigue and frailty.
Disclosures
Speaker(s)
The speaker(s) indicate they have no financial conflicts with commercial interest companies to disclose relevant to the content of this educational activity.
CME Committee
No member of the Mary Greeley Medical Center CME Committee who planned this activity has any financial relationship to disclose relating to the content. 
This program is supported by gifts to the Mary Greeley Medical Center Foundation from Mary Greeley Medical Center, McFarland Clinic, Availa Bank, and Green Hills Health Care Center. The content and selection of speaker(s) is the responsibility of the Mary Greeley Medical Center for Continuing Medical Education Committee and not the sponsors of this program.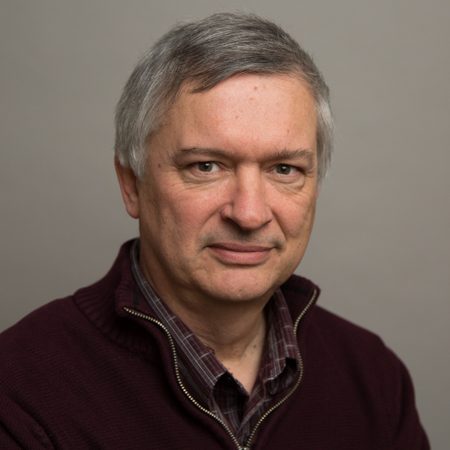 Peter Martin, PhD
University Professor, Department of Human Development and Family Studies, College of Human Sciences, Iowa State University
Peter Martin is an internationally renowned researcher in the area of aging and a leading authority on the role of personality in adult development.
He is described by his colleagues as a superb scholar, an excellent administrator, and an exceptional mentor. His landmark work in understanding factors that contribute to healthful patterns of aging and longevity, as well as his service to the International Centenarian Consortium, have made him a world leader in gerontology.
As director of Iowa State University's interdisciplinary gerontology program from 1992 to 1995 and 2000 to 2012, Martin showed impeccable leadership by securing funding and working collaboratively with fellow researchers. He was instrumental in laying the foundation for Iowa State's master's and doctoral degrees in gerontology, and has encouraged and mentored more than 100 undergraduate and graduate students.
Over the span of his career, Martin has secured over $11 million in external support, including grants from the National Institutes of Health, National Institute of Mental Health, and National Science Foundation. In 2013, he received a Fulbright U.S. Scholar grant to analyze longevity, health, and family support in Japan and the United States. His integrative research model emphasizes psychological and social development across a person's lifespan, moving beyond purely genetic factors.
With more than 170 publications to date, Martin's contributions to his discipline are far-reaching. His studies of centenarians include communities in Georgia and Iowa within the United States, and overseas studies in Germany, Sweden, India, and Japan — while serving his Ames community on the Heartland Senior Services board of directors, the Healthiest Ames Initiative advisory board, and Iowa State's faculty senate.
Martin's contributions to his field, the international gerontology community, and Iowa State's campus have earned him a reputation as not only a top researcher who has achieved and contributed at all levels, but also a hard-working, sincere, friendly, and caring human being
Accreditation Statements
DO: Des Moines University (DMU) is accredited by the American Osteopathic Association to provide osteopathic continuing medical education for physicians. DMU designates this program for a maximum of 1.0 AOA Category 1-B credits and will report CME and specialty credits commensurate with the extent of the physician's participation in this activity.
EDUCATIONAL GRANTS
No commercial interest company provided financial support for this continuing education activity.
DISCLOSURE
Everyone in a position to control the content of this educational activity will disclose to the CME provider and to attendees all relevant financial relationships with any commercial interest. The speaker(s) will disclose if any pharmaceuticals or medical procedures and devices discussed are investigational or unapproved for use by the U.S. Food and Drug Administration (FDA). Determination of educational content and the selection of speakers is the responsibility of the activity director. Firms providing financial support did not have input in these areas.
DISCLAIMER
The information provided at this activity is for continuing education purposes only and is not meant to substitute for the independent medical judgment of a healthcare provider relative to diagnostic and treatment options of a specific patient's medical condition. The content of each presentation does not necessarily reflect the views of Des Moines University.