DFA: Dynamic Foot and Ankle
July 16, 2016

to

July 17, 2016
Required Course Preparation
Self review of foot & ankle anatomy. Additionally, please have your fingernails clipped back and filed, as some techniques require fingertip pressure.
Purpose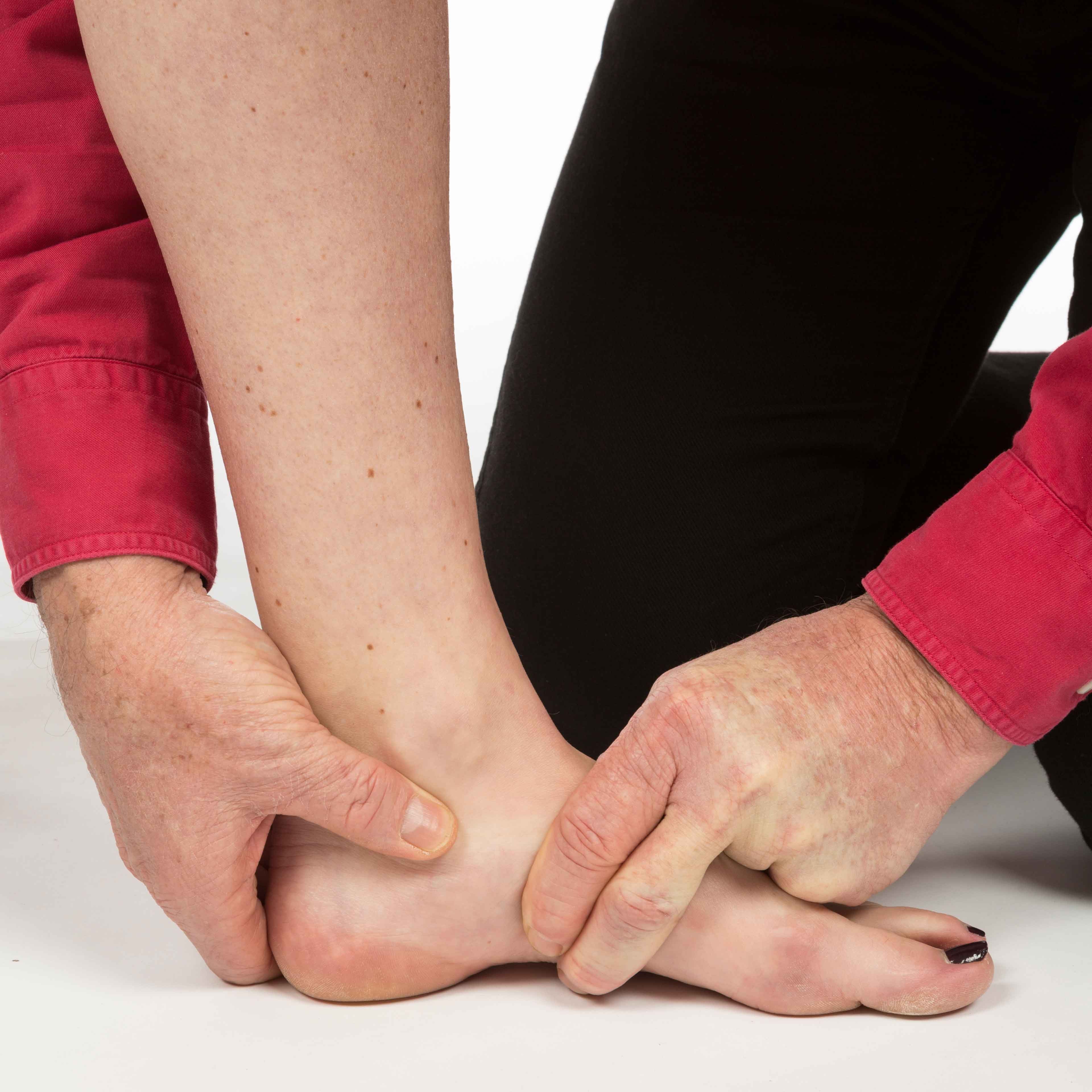 This course is a lab intensive introduction to the Functional Manual TherapyTM system of management for the foot and ankle. Explore the dynamic impact of an efficient foot and ankle on the entire kinetic chain. Within the Functional Manual TherapyTM (FMT) approach, managing the base of support is an essential component for the restoration of optimal mobility, alignment and motor control of the human body. The efficient foot and ankle model is presented as a mobile and dynamically stable base of support.
FMT treatment scaffolding includes the management of the mechanical capacity, neuromuscular function, and motor control of the human system. Participants will be taken through an evaluation and treatment system which demonstrates the impact manual treatment can produce on the mobility, shape, structure and function of the foot and ankle. Functional MobilizationTM  will be instructed for the treatment of mechanical dysfunctions, including soft tissues, joints, and neurovascular structures. Functional MobilizationTM is a dynamic, three-dimensional treatment strategy which utilizes active, resisted and/or passive movements to specifically mobilize mechanical restrictions. Functional MobilizationTM is rooted in the principles of Proprioceptive Neuromuscular Facilitation (PNF), which is the foundation for the manual handling skills which will be instructed for the management of the neuromuscular function impairments (decreased efficiency of muscular initiation, strength and endurance) and motor control deficits.
Instruction of the FMT clinical reasoning framework for examination, evaluation, and treatment planning for the management of the patient with decreased function secondary to neuro-musculoskeletal impairments of the foot and ankle complex. The systematic FMT treatment approach allows for seamless transitions between evaluation and treatment of identified impairments as an ongoing process in a session-to-session (reflection-on-action) and moment-to-moment (reflection-in-action) basis.
Objectives
Develop an understanding of the difference between a normal and an efficient foot and ankle.
Develop a clinical understanding of why the pronated foot is structurally a "compensated supinated" foot.
Develop skills to evaluate the structures and function of the foot and ankle.
Develop advanced manual therapy treatment skills to enhance the efficiency of each individual foot and ankle.
Discuss novel concepts for home exercise programs.
Correlate current literature related to treatment of the foot and ankle.
Schedule
Saturday
Check in: 7:30 am
Instruction: 8 am - 6 pm
Sunday
Schedule may necessitate changes due to travel restrictions of the instructor. The instructor will discuss any changes at the beginning of the course if applicable.
Instructors
Ryan Johnson, PT, DPT, CFMT, FFMT, FAAOMPT
Ryan Johnson graduated from University of California San Francisco with his doctorate of physical therapy. After graduating, Ryan enrolled in the Institute of Physical Art's APTA Credentialed Orthopedic Residency where he spent 8 months in Eugene, Oregon mentoring under Michael Baum, PT, CFMT and Kent Keyser, PT, MS, OCS, COMT, ATC, CKTP, FFCFMT, FAAOMPT. He then moved to Delhi, India and worked for 3 months as Residency Co-Director/Instructor for the Institute of Physical Art's Functional Manual Therapy Residency program where he was involved in training 14 Indian Physiotherapists in Functional Manual Therapy. Upon returning from India he tested for his Certification in Functional Manual Therapy (CFMT), which he passed with distinction (greater than 94% cumulative score) and the highest overall score of that year. He relocated to New York City to go through the Institute of Physical Art's AAOMPT/APTA Credentialed Functional Manual Therapy Fellowship program. After attaining the recognition as a FAAOMPT (Fellow of the American Academy of Orthopedic Manual Physical Therapists) Ryan continues to work and train at the IPA Manhattan clinic. In addition to his clinician responsibilities, Ryan is a primary faculty member for the Institute of Physical Art, teaching several continuing education courses each year. Furthermore he sits on the research committee for the Functional Manual Therapy Foundation.
Instructor Note
The instructors advertised for the course are the intended instructors.  The final number of instructors will be determined by course enrollment.  Every effort is made to hold the course with the scheduled instructors.  Course refunds or transfers will not be granted based on a change of instructors.  Please note there may be instructor changes without prior notice. Multiple instructors are scheduled for each course.  However, the actual number of instructors at a course will be determined by final enrollment
Hours
2 Days, 16 Contact Hours
Breaks
Break food will not be provided during the course.  You are welcome to bring your own snacks if desired.  Lunch each day will be on your own.
Audience
PT, SPT, PTA (with supervising PT). Each participant is expected to attend all hours of instruction to receive a Certificate of Completion. Any exceptions to this policy must be pre-approved in writing by the IPA Directors.
Lab Clothing
Each participant's body must be accessible for observation and treatment. Sports bra or halter-top and shorts are appropriate for women. Shorts or swim trunks for men. Please refrain from wearing large or sharp jewelry. A sweat suit is advisable between demonstrations, as temperatures may vary in the room.
Required Equipment
All participants should bring: Half Foam Roll (12" x 6" which measures 3" tall at the apex since the 6" round is cut in half) to use during the course.  You may order this from IPA and have it shipped directly to the course if ordered prior to the course supplies shipping.
Contact
Institute of Physical ArtThe Institute of Physical Art, Inc.
43449 Elk Run
Steamboat Springs, CO 80487
Phone: 970 870-9521
Fax: 970 870-9351
info@ipaconed.com
Des Moines University
3200 Grand Avenue
Academic Center 2nd Floor
United States