Compassion and Mindfulness for those Struggling with Dementia and Alzheimer's
Registration

There is not a cost to view this presentation. This presentation was recorded LIVE on March 27, 2018 and is approximately 50 minutes. 
You must login or create an account before enrolling in this educational activity.
Once you're logged in, click the "ENTER" button found in the Course Summary box to the right. Your registration will then be confirmed.
Once you register for the course, you will have 180 days (approximately 6 months) from the date of enrollment to complete the course. The exact date that your access expires will be indicated within the Course Summary box on this webpage.
 
Target Audience
Healthcare providers.
Objectives
List the effects of change on adults transitioning from middle-age towards retirement.
Compare and contrast different environment and internal supports and challenges that can affect transitioning adults. 
Weigh options and support healthy transitioning behaviors. 
Speaker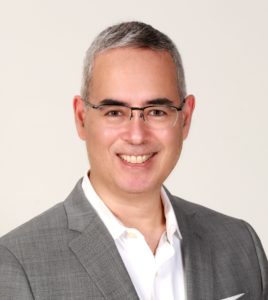 Jake F. Li, LISW
Mr. Li is a licensed independent social worker and holds a Master of Social Work degree from the University of Michigan. Jake provides therapy for adults and couples.  He specializes in treating Posttraumatic Stress Disorder (PTSD), anxiety and mood disorders, and adjustment disorders.  As a 24-year Air Force Veteran, Jake has interest in working with military members and their families with transition challenges and coping with the long-term effects of military service. He is also interested in working with people experiencing life transition issues, including those related to school, relationship and family stressors, as well as sexual and gender identity.  Jake is a member of the National Association of Social Workers and a life-member of the Veterans of Foreign Wars (VFW).  When not at work, Jake can be found in a mountain of books; currently pursuing his PhD, or relaxing with video games.
Relevant to the content of this CME activity, Mr. Li indicated he has no financial relationships to disclose.
---
Copyright: All rights reserved. By viewing this activity, participants agree to abide by copyright and trademark laws, intellectual property rights, and all other applicable laws of the United States of America. No part of the syllabus may be used or reproduced in any manner whatsoever without written permission, except in the case of brief quotations embodied in articles or reviews.
Internet CME Policy: The Office of Continuing Medical Education (CME) at Des Moines University (DMU) is committed to protecting the privacy of its customers. DMU CME maintains its Internet site as an information resource and service for health professionals. DMU CME will keep your personal and credit information confidential when you participate in an Internet based program. Your information will never be given to anyone outside of the DMU CME program. DMU CME collects only the information necessary to provide you with the services that you request.