Chronic Pain and Addiction: Too Close for Comfort?
Mary Greeley Medical Center Grand Rounds is a multi-disciplinary clinical activity which serves to maintain, develop, or increase the knowledge, skills, and professional performance and relationships that a physician uses to provide services for patients, the public or the profession.  
Target Audience
Physicians, mid-level providers, nurses and healthcare administrators.
Professional Practice Gap
Over-prescribing of opioids in those with and without concomitant addiction. Under-utilization of universal precautions in chronic pain treatment.
Learning Objectives
Briefly describe the neurobiology of addiction.
Describe the problem of opioid over-prescribing.
Better identify patients who have addiction and provide safer treatment of chronic pain.
Speaker(s)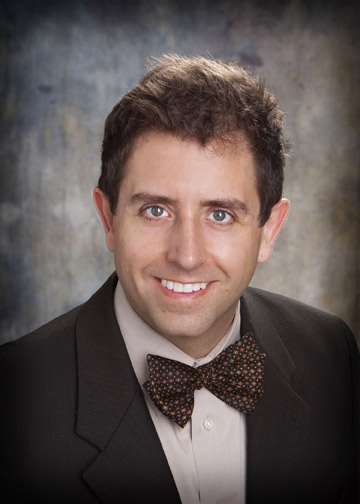 Marc Myer, MD
Director of Health Care Professionals Program, Hazelden in Center City, Minnesota.
Dr. Myer has significant experience treating health care professionals afflicted with the disease of chemical dependency. Specific interests in addiction include nicotine dependence and cessation, treatment of opioid dependence, and treatment of addicted nurses.
Dr. Myer is a graduate of the University of Wisconsin School of Medicine and Public Health, and holds a BA in Chemistry, summa cum laude, from St. Olaf College in Northfield, MN. He is a board certified addiction specialist and an active member of the American and Minnesota Societies of Addiction Medicine. He currently serves as chairperson for Physicians Serving Physicians in Minnesota and is an adjunct professor in the Hazelden Graduate School of Addiction Studies (HGSAS). Dr. Myer came to Hazelden in the fall of 2011 after working for five years exclusively in the realm of medical informatics and medical software development
Disclosures
Speaker(s)
Dr. Myer has nothing to disclose regarding financial relationships with any commercial entities, commercial companies providing support for this program, or any commercial manufacturers of products and/ or the providers of services discussed in this presentation.
CME Committee
Dr. Brenda Burrough discloses she is a principal investigator in an Amgen research trial.
No member of the Mary Greeley Medical Center CME Committee who planned this activity, including Dr. Burrough, has any financial relationship to disclose relating to the content. 
The content and selection of speaker(s) is the responsibility of the Mary Greeley Medical Center for Continuing Medical Education Committee.
Continuing Education Credit
DO: Des Moines University is accredited by the American Osteopathic Association (AOA) and approves this live activity for 1.0 AOA Category 2-A CME credit(s).
Mary Greeley Medical Center
Bessie Myers Auditorium
1111 Duff Avenue
United States