The Biopsychosocial Model and the Prevention of Chronic Pain
Registration

There is not a cost to view this online activity. The presentation was recorded live on July 22, 2013 and is approximately 77 minutes. 
You must login or create an account before enrolling in this educational activity. 
Once you're logged in, please click on the "ENTER" button to your right. Your attendance will then be confirmed.
Once you register for the course, you will have 180 days (approximately 6 months) from the date of enrollment to complete the course. The exact date that your access expires will be indicated within the Course Summary box on this webpage.
 
Objectives
Describe the heuristic value of the biopsychosocial model of chronic pain.
Appraise the treatment and cost benefits of early intervention in order to avoid the development of chronic problems.
Assess the major components of an early intervention program.
Speaker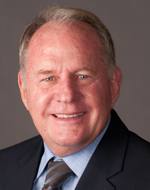 Robert J. Gatchel, PhD, ABPP
Nancy P. and John G. Penson Endowed Professor of Clinical Health Psychology; Distinguished Professor, Department of Psychology, College of Science, The University of Texas at Arlington; Director of Center of Excellence For the Study of Health and Chronic Illnesses
Robert J. Gatchel received his BA in Psychology, Summa Cum Laude, in 1969 from the State University of New York at Stony Brook, and his PhD in Clinical Psychology in 1973 from the University of Wisconsin. He is also a Diplomate of the American Board of Professional Psychology (ABPP). Dr. Gatchel is currently the Chair and Distinguished Professor of the Department of Psychology, College of Science, at The University of Texas at Arlington, as well as the Nancy P. & John G. Penson Endowed Professor of Clinical Health Psychology. In addition, he is a Clinical Professor at The Eugene McDermott Center for Pain Management, Department of Anesthesiology & Pain Management, at The University of Texas Southwestern Medical Center at Dallas, as well as the Director of Biopsychosocial Research at the University of North Texas Health Sciences Center, Ft. Worth.
Dr. Gatchel has always been involved in new "cutting edge" areas of science and medicine. He has conducted extensive evidence-based clinical research, much of it continuously funded for the past 30 years by grants from the National Institutes of Health (NIH). He was also the recipient of consecutive Research Scientist Development Awards from NIH, and a prestigious Senior Scientist Award from NIH. His major areas of clinical and research expertise involve the following: the biopsychosocial approach to the etiology, assessment, treatment and prevention of chronic stress and pain behavior; the comorbidity of physical and mental health disorders; and clinical health psychology. He has published over 240 journal articles, 100 book chapters and has authored or edited 23 books
Dr. Gatchel's research has strengthened the biopsychosocial approach to physical and mental health disorders and made possible the early identification and successful treatment of patients at risk for the development of chronic pain. He has led many in the medical profession to carefully consider salient psychological and social factors. His tireless leadership in the area of health psychology has inspired his colleagues in the field of psychology and numerous medical specialties.
Dr. Gatchel has been a major participant in science and pain management education. To date, he has trained and mentored 65 PhD graduate students, 6 postdoctoral Fellows, 32 Masters level students, and numerous junior faculty members. Many of these have gone onto prestigious careers in academia and pain management.
---
Copyright: All rights reserved. By viewing this activity, participants agree to abide by copyright and trademark laws, intellectual property rights, and all other applicable laws of the United States of America. No part of the syllabus may be used or reproduced in any manner whatsoever without written permission, except in the case of brief quotations embodied in articles or reviews.
Internet CME Policy: The Office of Continuing Medical Education (CME) at Des Moines University (DMU) is committed to protecting the privacy of its customers. DMU CME maintains its Internet site as an information resource and service for health professionals. DMU CME will keep your personal and credit information confidential when you participate in an Internet based program. Your information will never be given to anyone outside of the DMU CME program. DMU CME collects only the information necessary to provide you with the services that you request.