Best Practices in Orthotic Therapy: What the Evidence Tells Us
Registration

Registration is not required and attendance is only open to Des Moines Univesity students. 
If you're looking for the doctor's only program, click here. 
 
Target Audience
Des Moines University podiatry and physical therapy students.
Agenda
Evidence-Based Foot Orthotic Therapy: A Pathology-Specific Approach
Derive superior clinical outcomes, greater patient satisfaction, and build a more successful orthotic therapy practice.  This portion of the program will incorporate current research, relevant literature, and advancements in biomechanics and orthotic therapy to help you develop the best orthotic prescription based on the specific pathology for plantar fasciitis, hallux limitus, metatarsalgia, pediatric flatfoot and other pathologies.
 
Orthotic Troubleshooting and In-office Modifications 
Learn how to systematically evaluate, prevent, and treat common orthotic problems. This practical presentation will help attendees improve clinical outcomes while decreasing time spent adjusting orthoses. 
 
Orthotic Therapy in Modern Podiatric Practice
In this presentation we will discuss how orthotic therapy will be incorporated in the future practice of podiatric medicine. 
Speaker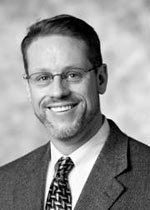 Larry Huppin, DPM
Medical Director, ProLab Orthotics 
Biography
Des Moines University
Student Education Center Auditorium
3200 Grand Avenue
United States