An Appraisal of Opioid Stewardship
Registration

There isn't a cost to participate in this online course. The estimated time to complete this course is 60 minutes. Learners will be asked to complete an activity post-assessment with a pass score of 75%.
You must login or create an account before enrolling in this educational activity. 
 
Target Audience
Foot and ankle providers.
Objectives
Describe an opioid stewardship program.
Describe the role and value of the podiatric physician in participating in opioid stewardship.
Discuss the proposed acronym "MORPHINE" to help shape prescription opioid strategies used for lower extremity pain.
Explain risk and address harms of opioid use.
---
Terms of Use and Privacy Policy
Date of original release: May 14, 2020
Most recent review/update: May 14, 2020
Termination date: July 5, 2020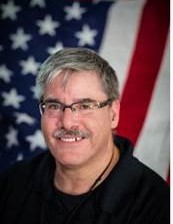 ROBERT G.SMITH, DPM, MSc. R.Ph, C.Ped
Dr. Smith received his B.S degree in Pharmacy from the University of Florida in 1983. He then received his DPM degree from the College of Podiatric Medicine and Surgery at Des Moines University in 1999. He completed a PPMR at Hu Hu Kam Memorial Hospital in Sacaton, AZ in 2000. He obtained his certification in Pedorthics from BCP in 2001. He completed postgraduate training with the College of Medicine at the University of Wales, Cardiff, Wales, and UK in wound care and tissue repair. He received his Masters of Science degree from College of Medicine at the University of Wales, UK 2006.  Dr. Smith's research interests centers on Infection Prevalence, Infection Control and Wound Care. He serves as a Clinical Professor at the College of Podiatric Medicine and Surgery at Western University. He is a consultant to National Board of Podiatric Medical Examiners. Currently, he serves as a member on a specialty committee for the American Podiatric Medical Association. He is a contributing editor and reviewer to JAPMA in the areas of Podiatric Clinical Pharmacology. He has authored over 65 refereed journal articles for the disciplines of Pharmacy, Podiatry, and Wound Care.  Dr. Smith was honored by the American Podiatric Medical Association in 2009 by being awarded: "The Rising Star" award for his contributions to the profession of podiatry. He was recently acknowledged by the Consumer Council of America as being one of the Top 100 Podiatrists in America. Dr. Smith was inducted into the National Academy of Practice in 2011.  He has lectured for APMA, FPMA, IPMS, and PFA. He has operated a sole practice: "Shoe Sting Podiatry" in Ormond Beach, Florida; until he was deployed to Balad, Iraq as a member of a medical team to create, establishes, and operates both an inpatient and outpatient pharmacy to support civilian contractors as well as local national workers. Dr. Smith become the chairman of the Podiatric Academy for the National Academy of Practice in 2020 for a 3 year term.
Dr. Smith is 60 years old. He is divorced and is currently raising his only daughter.
Relevant to the content of this educational activity, Dr. Smith does not have any relationships with commercial interest companies to disclose.
Accreditation Statements
DPM: Des Moines University (DMU) is approved by the Council on Podiatric Medical Education as a provider of continuing education in podiatric medicine. DMU has approved this activity for a maximum of 1.0 continuing education contact hours.
Other Healthcare Professionals: Certificates of participation will given for 1.0 continuing education contact hour.
Educational Grants
No commercial interest company provided financial support for this continuing education activity. 
DISCLOSURE
The speaker(s) will disclose if any pharmaceuticals or medical procedures and devices discussed are investigational or unapproved for use by the U.S. Food and Drug Administration (FDA). Determination of educational content and the selection of speakers is the responsibility of the activity director. 
Disclaimer
The information provided at this activity is for continuing education purposes only and is not meant to substitute for the independent medical judgment of a healthcare provider relative to diagnostic and treatment options of a specific patient's medical condition. The content of each presentation does not necessarily reflect the views of Des Moines University.
Available Credit
1.00

CE Contact Hour(s)

1.00

CPME