Provider Burnout and Professional Resiliency - WELL: Women Empowering Leading Learning
Registration

There is no cost to attend. 
Purpose
Healthcare provider wellness is a huge issue in our country. Physicians need to be able to identify the signs of burnout and understand the impact that burnout has on them, the healthcare team, and their patients.
Physician burnout is often attributed to systemic problems in the health care environment. Being buried in paperwork, overbearing caseloads and EHRs are just some of the components preventing physicians from practicing medicine the way they would like to. Over 40% of physicians said they were burned out in Medscape's 2018 National Physician Burnout & Depression Report.
A JAMA review highlighted the difficulty of assessing the accurate number of burned-out physicians without a standard definition of burnout or method of measuring it, though a related JAMA editorial noted that chronic occupational stress is clearly a serious problem among today's physicians.
In two studies and an editorial in its Sept. 18 issue, JAMA takes a deep dive into physician burnout, exploring its prevalence among physicians of different specialties and the different—and often nebulous—ways burnout was measured in the past. The first study found that resident physicians in urology, emergency medicine and general surgery were more likely to report symptoms of burnout than internal medicine residents. The study, a survey of over 3,500 residents, also found that being female and having anxiety in medical school were associated with a greater risk of burnout. Roughly 14% of survey respondents said they regretted their career choice. These physicians were also more likely to report burnout symptoms.
Professional Practice Gap
Professional burnout in the healthcare arena is contributing to workforce shortages, increased errors, and puts patients at risk of being harmed. Physicians need to know the symptoms of burnout, the impact on the healthcare team, and steps they can take to change the environment they practice in to better care for themselves and their patients.
Burnout is viewed as a threat to patient safety because depersonalization is presumed to result in poorer interactions with patients. Clinicians with burnout are more likely to subjectively rate patient safety lower in their organizations and to admit to having made mistakes or delivered substandard care at work. Thus a number of influential organizations, including the American Medical Association and the Mayo Clinic, have highlighted addressing burnout as a priority. 
Objectives
Discuss burnout and the resultant personal and professional impact
List specific synergistic career strategies to help prevent burnout, foster resiliency and drive success
Develop an individualized, actionable plan for successful implementation of strategies
Speaker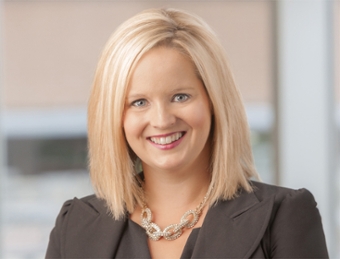 Kelly Cawcutt, MD, MS
Assistant Professor, Department of Internal Medicine and Associate Medical Director, Infection Control and Epidemiology, Nebraska Medical Center
Medical School: University of Minnesota
Residency: Internal Medicine, University of Minnesota
Fellowship: Infectious Diseases, Mayo Clinic - Rochester
Critical Care Medicine, Mayo Clinic - Rochester
Relevant to the content of this educational activity, the activity director and speaker indicated they have no financial relationships with commercial interests to disclose. 
References
Lyndon, Audrey. Burnout Among Health Professionals and Its Effect on Patient Safety. Agency for Healthcare Research and Quality. February 2016.
C. P. West, L. N. Dyrbye, T. D. Shanafelt. Physician burnout: contributors, consequences and solutions. JIM. https://doi.org/10.1111/joim.12752
Shanafelt, Tait D. et al. Changes in Burnout and Satisfaction With Work-Life Balance in Physicians and the General US Working Population Between 2011 and 2014. Mayo Clinic Proceedings, Volume 90 , Issue 12 , 1600 - 1613. https://doi.org/10.1016/j.mayocp.2015.08.023
Panagioti M, Geraghty K, Johnson J, et al. Association Between Physician Burnout and Patient Safety, Professionalism, and Patient SatisfactionA Systematic Review and Meta-analysis. JAMA Intern Med. 2018;178(10):1317–1330. doi:10.1001/jamainternmed.2018.3713
Dewa CS, Loong D, Bonato S, et al The relationship between physician burnout and quality of healthcare in terms of safety and acceptability: a systematic review BMJ Open 2017;7:e015141. doi: 10.1136/bmjopen-2016-015141
Raymond, Rose. Addressing doctor burnout & depression: Resources for trainers, families coming soon. The DO. Aug. 15, 2017
Altus, Ashley. 5 facets of physician burnout. The DO. Sept. 26, 2018.
Altus, Ashley. 5 key takeaways from Medscape's 2018 physician burnout report. The DO. Feb. 5, 2018.
Raymond, Rose. Doctor burnout: Two brand-new JAMA studies raise more concerns. The DO. Sept. 19, 2018
Samono, Kate. Advice for physicians struggling with burnout or mental illness. The DO. June 7, 2017
Carrollton Hotel and Event Centre
1730 Highway 71 North
United States
Continuing Education Credit
MD:  This activity has been planned and implemented in accordance with the accreditation requirements and policies of the Iowa Medical Society (IMS) through the joint providership of Des Moines University (DMU) and the Iowa Medical Society. DMU is accredited by IMS to provide continuing medical education for physicians. DMU designates this live activity for a maximum of 2.0 AMA PRA Category 1 Credit(s)™.  Physicians should only claim credit commensurate with the extent of their participation in the activity.
DO: Des Moines University (DMU) is accredited by the American Osteopathic Association (AOA) to provide osteopathic continuing medical education for physicians. DMU designates this program for a maximum of 2.0 AOA Category 2-A credits and will report CME and specialty credits commensurate with the extent of the physician's participation in this activity.
Other Health Professionals: This live activity is designated for a maximum of 2.0 AMA PRA Category 1 Credit(s)™.
EDUCATIONAL GRANTS
No commercial interest company provided financial support for this continuing education activity.
The Iowa State Innovation Model (SIM-IA) is supported by grant # 1G1CMS331400-01-00 from the U.S. Department of Health and Human Services, Centers for Medicare & Medicaid Services. The contents of this publication are solely the responsibility of the authors and do not necessarily represent the views of the U.S. Department of Health and Human Services or any of its agencies.
DISCLOSURE
Everyone in a position to control the content of this educational activity will disclose to the CME provider and to attendees all relevant financial relationships with any commercial interest. They will also disclose if any pharmaceuticals or medical procedures and devices discussed are investigational or unapproved for use by the U.S. Food and Drug Administration (FDA). Determination of educational content and the selection of speakers is the responsibility of the activity director. Firms providing financial support did not have input in these areas. The information provided at this CME activity is for continuing education purposes only and is not meant to substitute for the independent medical judgment of a healthcare provider relative to diagnostic and treatment options of a specific patient's medical condition. The content of each presentation does not necessarily reflect the views of Des Moines University.
Available Credit
2.00

AMA PRA Category 1 Credits™

2.00

AOA Category 2­A

2.00

CE Contact Hour(s)