Suicide Prevention: We All Have a Role to Play
Registration

Click here to register. There is not a cost to attend. 
For questions about registration, please contact Iowa State University by email or phone 515-294-6222.
For questions about program content, please email Kayla Sankey.
 
More From The Virtual Learning Series
June 3 (am) - Ethics for Prevention
June 3 (pm) - Ethics for Prevention
June 11 - Ethics for Clinical Professionals
June 18 - Data to Action: Substance Use and Recovery Among Iowa Families
June 22 - Health Equity
July 8 - Working Along the Continuum
July 8 - Prevention Along the Continuum
July 21 - Deeper Dive into a Recovery Community Organization
July 30 - Rule, Rules and More Rules: Licensing Made Simple
Purpose
The Virtual Learning Series on Substance Abuse is a part of the Iowa Department of Public Health's Division of Behavioral Health Initiatives that support prevention, treatment and recovery from substance use disorders and problem gambling.
This virtual learning will focus on person centered planning for individuals with substance use disorders and co-occurring conditions, specifically addressing brain injury, intimate partner violence, opioid use disorder and problem gambling.
For more information on IDPH's initiatives, please visit YourLifeIowa.org.
Session Description
Suicide is highly prevalent and presents a major challenge to public health in the United States and worldwide. It contributes to premature death, morbidity, lost productivity, and health care costs. During this session, we will explore what is effective suicide prevention and how we can work collaboratively to save lives and improve health of Iowans.
Learning Objectives
Define language used in suicide prevention and care.
Identify promising practices or evidence-based approaches for different environments.
List strategies for how to lessen the immediate and long-term harms of suicidal behavior for individuals, families, communities, and society.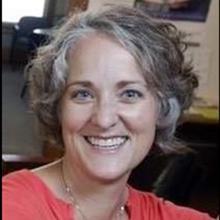 Barb Gay
Barb Gay, certified prevention specialist, is an expert in suicide prevention and behavioral health. A highly experienced program leader and technical assistance provider, she specializes in behavioral health and crisis care administration, suicide prevention system building, substance misuse prevention, social services, strategic planning, financial management, and staff development.
As the manager of Zero Suicide Institute (ZSI) at EDC, Gay leads the development and dissemination of products that advance whole system transformation for suicide prevention. Nationwide, she guides leaders of health care and behavioral health care systems in assessing suicide prevention efforts and implementing the Zero Suicide framework. She also provides consultation in selecting capacity-building opportunities, including ZSI's Assessing and Managing Suicide Risk trainings.
Previously, Gay was the executive director of Foundation2 and Area Substance Abuse Council. She has served as an advisory committee member for the Suicide Prevention Resource Center, National Suicide Prevention Lifeline, and National Action Alliance for Suicide Prevention.
Gay holds an MA in Health Education from the University of Northern Iowa and a BA in Psychology and Sociology from St. Ambrose University.
Ms. Gay indicates that she has no financial conflicts with commercial interest companies to disclose relevant to the content of this educational activity.
Accreditation Statement
Nurse: Des Moines University is Iowa Board of Nursing approved provider #112. This live activity has been reviewed and approved for 1.25 continuing education contact hour(s). No partial credit awarded.
Educational Grants
No commercial interest provided financial support for this continuing education activity.
Sponsored by the Iowa Department of Public Health and coordinated by Iowa State University- Conference Planning and Management. Funding provided by state appropriations, the State Opioid Response (CFDA 93.788) federal grant and the Substance Abuse Prevention and Treatment Block Grant (CFDA 93.959).
Disclaimer
The information provided at this activity is for continuing education purposes only and is not meant to substitute for the independent medical judgment of a healthcare provider relative to diagnostic and treatment options of a specific patient's medical condition. The content of each presentation does not necessarily reflect the views of Des Moines University.
The information shared at this event is presented as an opportunity to expand awareness and knowledge. Views expressed by speakers do not represent the views of the Iowa Department of Public Health, nor does IDPH control or guarantee the accuracy of this information. IDPH does not endorse individual vendors, products or services.
Click here to register. There is not a cost to attend. 
For questions about registration, please contact Iowa State University by email or phone 515-294-6222.
For questions about program content, please email Kayla Sankey.