Therapeutic Neuroscience Education: Teaching People About Pain
September 16, 2022

to

September 17, 2022
Registration

This is a closed course, and registrations aren't being accepted. 
 
Target Audience
Healthcare professionals.
Educational Need
This course is designed to update attendees on the latest evidence and clinical application of pain neuroscience education (PNE) for patients in pain. Current best evidence has shown that neuroscience educational strategies utilizing neurobiology and neurophysiology can reduce pain, increase function, reduce fear and catastrophizing, and improve movement and change cognitions and brain activation during pain experiences. PNE changes patient beliefs regarding their pain, thus reducing the threat of pain. 
This class will discuss the evolution of PNE, why PNE is needed in medicine and rehabilitation, and, more importantly, the clinical application and implementation of PNE for patients with acute, sub-acute, and chronic pain. Special features include metaphors, images, examples, and case studies utilizing PNE in patients experiencing pain. In addition, the class will cover the emerging clinical concept of PNE+ - PNE plus various behavioral strategies to ease pain, improve function and obtain goals. PNE+ covered in this class includes exercise, pacing, graded exposure, sleep hygiene, goal setting, coping strategies, meditation and mindfulness, and more. 
This course will teach attendees how cognitive (PNE) strategies and the various behavioral techniques (PNE+) fit within the current best-evidence approach for treating pain, especially chronic pain.
Finally, the course will delve into various important clinical application issues pertaining to billing, time-management, documentation, multi- and interdisciplinary approaches, and more. This will enhance the attendee's ability to implement PNE in various clinical settings. This class is a must for all healthcare providers dealing with patients in pain.
Learning Objectives
Discuss the latest evidence for pain neuroscience education.
Demonstrate the clinical ability to apply pain neuroscience education to clinical practice using at least one metaphor shared in class.
List at least half of the output systems discussed in class and their response in a patient experiencing chronic pain.
List potential strategies to implement pain neuroscience into clinic practice regarding time, staff, billing, and traditional treatments.
Design a treatment plan for a patient with chronic pain based on output system dysfunctions with correct pain neurophysiological reasoning behind the treatment with the information provided in the course.
Day 1
| | |
| --- | --- |
| 7:30 AM | Registration  |
| 8:00 AM | The Patient with Chronic Pain |
| 8:30 AM | Update on the neuroscience of pain |
| 9:00 AM | Break     |
| 10:00 AM | Teaching patients about pain |
| 10:15 AM | Pain neuroscience education for medical providers |
| 11:00 AM | Adjourn |
| 12:00 PM | Cognitions and Pain: Fear-Avoidance |
| 1:00 PM | Cognitions and Pain: Pain Catastrophization |
| 3:15 PM | Break  |
| 3:30 PM | Biomedical Education |
| 5:15 PM | Evolution, Evidence and Delivery of Pain Neuroscience Education |
| 6:00 PM | Adjourn |
Day 2
| | |
| --- | --- |
| 7:30 AM | Registration  |
| 8:00 AM | Evaluation and Preparation for Pain Neuroscience Education  |
| 8:30 AM | Clinical Application of Teaching People About Pain  |
| 10:00 AM | Break  |
| 10:15 AM | Clinical Application of Teaching People About Pain  |
| 11:00 AM | Pain Neuroscience Education in the Clinic  |
| 12:00 PM | Lunch |
| 1:00 PM | Building a Comprehensive Pain Program around Pain Neuroscience Education  |
| 2:30 PM | Case Study: Chronic Pain  |
| 3:15 PM | Pre-Emptive Pain Neuroscience Education for Acute and Preoperative  |
| 4:00 PM | Adjourn |
Steadman Group
Mortgridge Commons
815. Cooper Ave.
Glenwood Springs
,
CO
81061
United States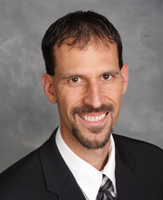 Kory Zimney, PT, DPT, PHD, CSMT, TPS, CAFS, ACCIP
Dr. Zimney received a Masters in Physical Therapy from the University of North Dakota in 1994. He completed his transitional DPT from Des Moines University in 2010 and a PhD in Physical Therapy from Nova Southeastern University in 2020. His dissertation focused on the construct of trust as part of the therapeutic alliance and its relation to outcomes in persistent low back pain.
Currently, Dr. Zimney works as an Associate Professor with the University of South Dakota in the Department of Physical Therapy. He teaches evidence-based practice for musculoskeletal care focusing on the spine, rehabilitation neuroscience, and leadership/management. Primary research focuses on therapeutic alliance, pain neuroscience education, and measurement with tactile acuity and laterality. In addition, he also serves as the Director of the Ph.D. in Health Sciences program at USD. Past work experiences have been with various community-based hospitals working in multiple patient care areas of inpatient, skilled rehab, home health, acute rehab, work conditioning/hardening, and outpatient. Most of his practice was directed toward occupational medicine with musculoskeletal management of work-related injuries and cost prevention services with ergonomics and wellness programs for businesses. He also served as department manager of rehabilitation services at St. Luke's Health System in Sioux City, Iowa, for eight years.
Dr. Zimney is an Advanced Credentialed Clinical Instructor through the APTA, Certified Spinal Manual Therapist (CSMT), Therapeutic Pain Specialist (TPS) through International Spine and Pain Institute, and has completed Certification in Applied Functional Science (CAFS) through the Gray Institute.
Accreditation Statements 
DO: Des Moines University (DMU) is accredited by the American Osteopathic Association (AOA) to provide osteopathic continuing medical education for physicians. DMU designates this activity for a maximum of 15.25 AOA Category 2-A credits and will report CME and specialty credits commensurate with the extent of the physician's participation in this activity.
MD: This activity has been planned and implemented in accordance with the accreditation requirements and policies of the Iowa Medical Society (IMS) through the joint providership of Des Moines University (DMU) and Evidence In Motion, Institute of Health Professions. DMU is accredited by IMS to provide continuing medical education for physicians. DMU designates this live activity for a maximum of 15.25 AMA PRA Category 1 Credit(s)TM. Physicians should claim only the credit commensurate with the extent of their participation in the activity.
Nurse: Des Moines University is Iowa Board of Nursing approved provider #112. This live activity has been reviewed and approved for 15.25 continuing education contact hour(s). No partial credit awarded.
Other: This live activity is designated for 15.25 AMA PRA Category 1 Credit(s)TM. 
EDUCATIONAL GRANTS
No ineligible company provided financial support for this continuing education activity. 
DISCLOSURE
The planning committee member(s) and speaker(s) will disclose if any pharmaceuticals or medical procedures and devices discussed are investigational or unapproved for use by the U.S. Food and Drug Administration (FDA). Determination of educational content and the selection of speakers is the responsibility of the activity director. 
Relevant to the content of this educational activity, the following individual(s) have no conflict(s) with ineligible companies to disclose.
Blanca Cuellar - Activity Coordinator
Colleen Louw, PT, MPT, MEd - Activity Director
Kory Zimney, PT, DPT, PHD, CSMT, TPS, CAFS, ACCIP - Speaker
Disclaimer
The information provided at this activity is for continuing education purposes only and is not meant to substitute for the independent medical judgment of a healthcare provider relative to diagnostic and treatment options of a specific patient's medical condition. The content of each presentation does not necessarily reflect the views of Des Moines University.
Available Credit
15.25

AMA PRA Category 1 Credits™

15.25

AOA Category 2­A

15.25

CE Contact Hour(s)

15.25

IBON
This is a closed course, and registrations aren't being accepted.