Teaching Medical Spanish to Improve Population Health Webinar

Registration

There is no cost to attend and registration is not required.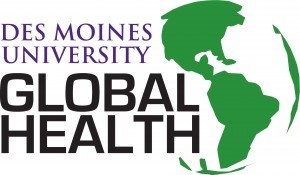 Hosted by the Global Health department. Des Moines University's Department of Global Health gives students, faculty, alumni and others an opportunity to gain real-world experience in international medicine. The department offers experiences and electives around the world. 
Target Audience
Des Moines University faculty and staff.
Purpose
This webinar will highlight the impact of patient-provider language concordance on clinical practice and health care delivery in an increasingly diverse population. We will specifically discuss the current state of medical Spanish curriculum in U.S. medical schools and resources available to help institutions assess their health and scientific workforce efforts to address cultural and linguistic competency.
Participants will also learn about the Medical Spanish program at the University of Texas Medical Branch School of Medicine and discuss the components of medical Spanish skill evaluation and certification. There will be an extended Q&A session at the end.
Resources
Speakers
David Acosta, MD
Chief Diversity and Inclusion Officer, Association of American Medical Colleges
Biography
Norma A. Pérez, MD, DrPH 
Director, School of Medicine Special Programs, Director, Hispanic Center of Excellence, Office of Student Affairs and Admissions, University of Texas Medical Branch
Biography
Brenda Robles 
Coordinator, Language Interpreters Program, National Institutes of Health
Biography
Yumirle Turmelle, MD 
Advanced Medical Spanish Course Faculty Advisor, Washington University St. Louis School of Medicine
Moderator
Pilar Ortega, MD
Clinical Assistant Professor, University of Illinois Chicago – College of Medicine
Attending Physician, Advocate Illinois Masonic Medical Center
Author, Spanish and the Medical Interview
Biography
Des Moines University
3200 Grand Avenue
SEC Library Conference Room (#281)
United States
Des Moines University is located on a 22-acre campus in the heart of Des Moines, Iowa. Just west of downtown on Grand Avenue, the University is located in one of Des Moines' most prestigious neighborhoods. The campus is in a historic neighborhood filled with tree-lined streets and gracious older homes and businesses. Its central location makes it easy to access the rest of the city and outlying communities. The campus is close to the Des Moines International Airport, located on the bus line and just blocks from local shopping and downtown Des Moines.