PGP: The Pelvic Girdle Puzzle
April 1, 2017

to

April 2, 2017
Purpose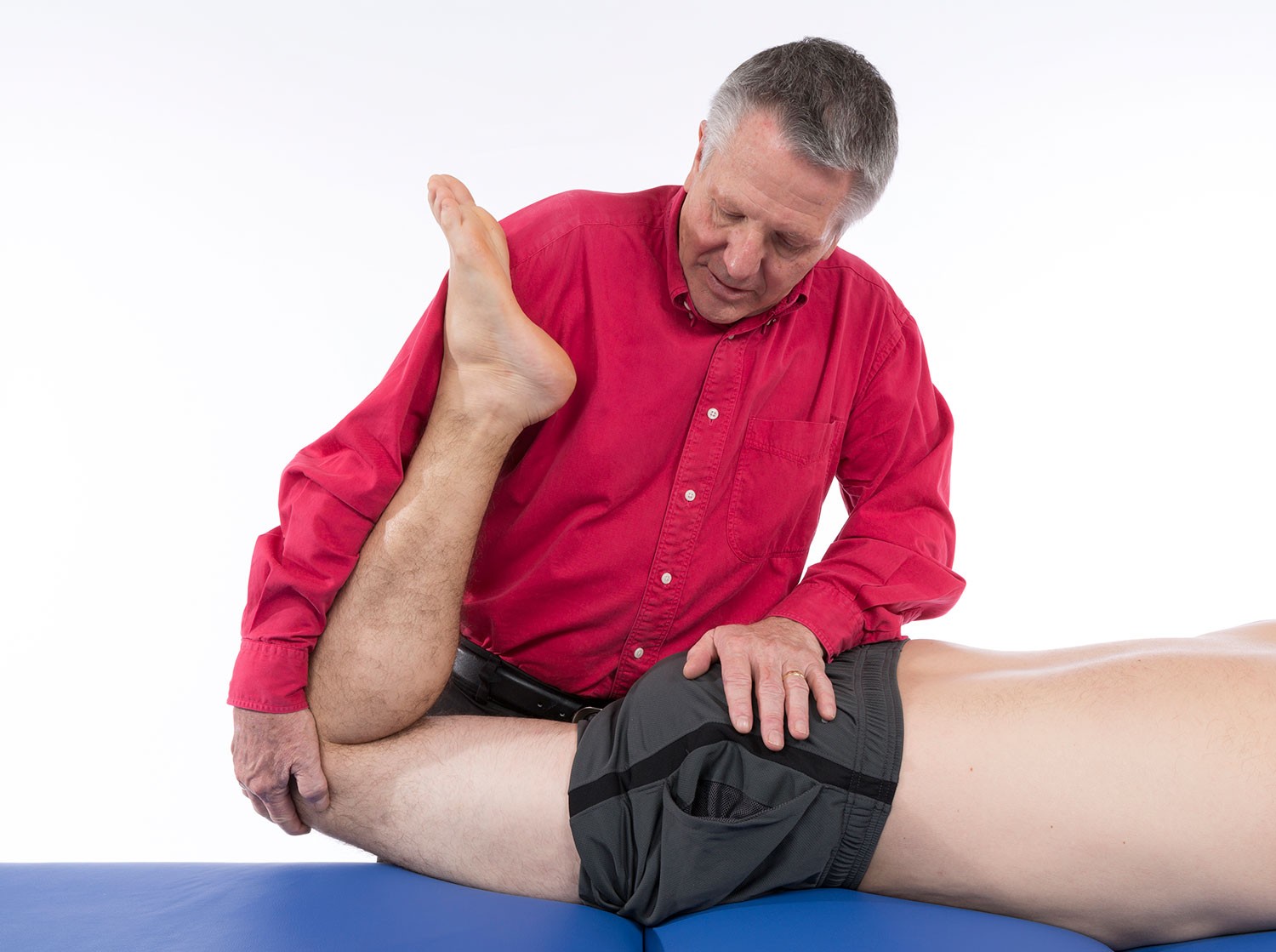 This course is a lab-intensive introduction to the Functional Manual Therapy® system for the management of the pelvic girdle. Explore the biomechanical and functional impact of the pelvis on the kinetic chain both above and below the pelvis.  In the Functional Manual Therapy® (FMT) treatment approach, management of the pelvic girdle an essential aspect of patient care for the restoration of efficient mobility, alignment and motor control of the human system.  Participants will be instructed to utilize a clinical reasoning framework for examination, evaluation, and treatment planning for the management of the patient with decreased function secondary to neuro-musculoskeletal impairments of the pelvic girdle. The systematic FMT® treatment approach allows for seamless transitions between evaluation and treatment of identified impairments as an ongoing process in a session-to-session (reflection-on-action) and moment-to-moment (reflection-in-action) basis.
The participants will be guided through the utilization of Functional MobilizationTM for treatment of mechanical dysfunctions including joints, soft tissues, visceral and neurovascular structures. Functional MobilizationTM is a dynamic, three-dimensional treatment strategy which utilizes active, resisted and/or passive movements to specifically mobilize mechanical restrictions.  FMT® is rooted in the principles of Proprioceptive Neuromuscular Facilitation (PNF), which is the foundation for the manual handling skills which will be instructed for the management of the neuromuscular function impairments (decreased efficiency of muscular initiation, strength and endurance) and motor control deficits. Additionally, participants will be trained to utilize observation of gait as an essential component of examination/evaluation and re-evaluation.
Audience
PT, SPT, PTA (with supervising PT). Each participant is expected to attend all hours of instruction to receive a Certificate of Completion. Any exceptions to this policy must be pre-approved in writing by the IPA Directors.
Prerequisites
None.
Schedule
Schedule may necessitate changes due to travel restrictions of the instructor. The instructor will discuss any changes at the beginning of the course if applicable.
Saturday
7:30 am
Check-In
8 am 
Instruction
12:45 - 1:45 pm
Lunch
6 pm
Adjourn
Sunday
8 am 
Instruction
12:15 - 1:15 pm
Lunch
5 pm
Adjourn
Required Equipment
Half Foam Roll (12" x 6" which measures 3" tall at the apex since the 6" round is cut in half) to use during the course.  You may order this from IPA and have it shipped directly to the course if ordered prior to the course supplies shipping.
8 ft Mobilization Belt.  You will receive at beginning of course, included in tuition.
Required Course Preparation
Self review of pelvic girdle anatomy. Additionally, please have your fingernails clipped back and filed, as some techniques require fingertip pressure.
Objectives
Participants will develop an understanding of:
The biomechanical and functional relationship of the pelvis to the trunk and extremities. 
The 8 specific biomechanical motions of the innominate 
The specific functional and accessory motions of the sacrum in relationship to L5 and in relationship to each innominate 
The specific functional and accessory motions of coccyx, and implications on kinetic chain and whole body function 
Structural and functional goals for treating the pelvic girdle
Participants will develop the hands on skills to:
Palpate and evaluate the mechanical capacity of the coccyx, sacrum, innominate, L5, hip and surrounding soft tissues, neurovascular structures and viscera
Assess the neuromuscular function and motor control of the lumbo-pelvic region
Utilize advanced manual therapy treatment skills of FMT to enhance function of the pelvic girdle
Integrate immediate neuromuscular re-education and motor control training following treatment of mechanical capacity 
Participants will develop the ability to:
Link the information gathered through objective evaluation with structural and functional deficits observed in the patient to create rational explanations of the impact of identified dysfunctions with patient reported complaints.
Synthesize the information gained through objective and subjective evaluations with the goal of treating towards a more efficient pelvic girdle structure and function to create a realistic prognosis for each patient
Utilize patient education and novel concepts for home exercise programs to empower patients to help themselves
Correlate current literature related to treatment of the pelvic girdle.
Breaks
Break food will not be provided during the course. Lunch for both days will be on your own. We suggest you bring a water bottle and feel free to bring your own snacks.  
Lab Clothing
Each participant's body must be accessible for observation and treatment.  Sports bra or halter-top and shorts are appropriate for women. Shorts or swim trunks for men.  Please refrain from wearing large or sharp jewelry.  A sweat suit is advisable between demonstrations, as temperatures may vary in the room.
Questions
The Institute of Physical Art, Inc.
43449 Elk Run
Steamboat Springs, CO 80487
970 870-9521
info@instituteofphysicalart.com
Des Moines University
3200 Grand Avenue
Academic Center 2nd Floor
United States
Tina Howell, MPT, CFMT, FFMT, FAAOMPT
Mrs. Tina Howell resides in LeClaire, Iowa with her husband, Dave. They have five children. She received her undergraduate degree from St. Ambrose University and her graduate degree from the University of Iowa, College of Medicine in December 2001. In August 2006 she completed CFMT with honors and was invited to participate in the Institute of Physical Art Fellowship program, Steamboat Springs, Colorado.
Upon completion of the Orthopedic Manual Therapy Fellowship in February 2008, she returned to the Iowa to open a private practice. Her practice has also been a teaching facility for physical therapists wanting to learn Functional Manual Therapy techniques. She has trained eight physical therapists through the Functional Manual Therapy Residency program.
Prior to her studies in physical therapy, Tina was a registered nurse, holding a variety of positions of responsibility at the University of Iowa: Neonatal Intensive Care RN, Extra Corporeal Membrane Oxygenation Specialist (ECMO), and a Transport Nurse for infants and children ages three and under. These healthcare experiences play a large role in the care she gives her patients as well as in the training of residents.
In addition to having a private practice, Tina has been an instructor to thousands of physical therapists across the country. She has been affiliated with the Institute of Physical Art as an instructor since 2007. Currently she is the primary instructor for Visceral Functional Mobilization and Pelvic Girdle Puzzle as well as a Level I instructor for FMII. In addition, Tina provides consultation services to hospitals and physical therapy clinics in the Midwest. During consultations, she works directly with physical therapists and their complex patients to develop treatment plans and home exercise programs following Functional Manual Therapy procedures.
The instructors advertised for the course are the intended instructors. The final number of instructors will be determined by course enrollment. Every effort is made to hold the course with the scheduled instructors. Course refunds or transfers will not be granted based on a change of instructors. Please note there may be instructor changes without prior notice. Multiple instructors are scheduled for each course. However, the actual number of instructors at a course will be determined by final enrollment.