LGBT Health and Wellness Conference
Registration

Cost
DMU students, faculty, preceptors, clinical instructors, and staff – $0. Use coupon code DMULGBT2015
General registration (administration, community members, non-clinical support staff, etc.) – $25
Healthcare professionals (physicians, nurses, social workers, etc.) – $50
You must 
login
 or create an account
before enrolling in this 
educational activity. 

Once you're logged in, the payment options and "ADD TO CART" button can be found at the bottom of this webpage.
 
Mission: We are committed to improving the overall health among LGBT Iowans through education, public awareness, and resources.
Description: The coalition meets monthly to discuss issues related to the health and well-being of LGBT Iowans.
General Information: If you are interested in donating time or resources, if you'd like to join the coalition, or if you have a project you'd like to collaborate on, please contact Daniel Hoffman-Zinnel, Chair, LGBT Health Initiative at healthyglbtiowa@gmail.com.
View pictures from last year's conference!
Purpose
Provide culturally appropriate evidence-based practices that can be replicated and implemented by others while offering networking opportunities to connect participants.
Target Audience
Lesbian, gay, bisexual, and transgender (LGBT) community in the state of Iowa.  Healthcare facilities, community-based organizations, institutions of higher education, and faith-based organizations. Healthcare providers, health educators, social workers, mental health providers, or other professionals working directly with the LGBT community within health and wellness.
Objectives
Become more aware of the health inequities face by the LGBT community and how they can help in reducing the inequities in Iowa.
Learn best practices to better serve the LGBT community in health care facilities and through health promotion programs.
Network with community members from across that state to connect, share best practices, and develop relationships for partnership and collaboration.
Improve their own cultural competency and understand how they can continue cultural competency personally and through their health facility or workplace
Agenda
Time
Presentation and Speaker
8 am
Registration and Light Breakfast
9 am
Welcome, Muscle Energy Band, and Special Message by DMU President Angela L. Walker Franklin, PhD

9:15 am

Keynote Address – Honoring Our Oath: Supporting the Health and Well Being of the LBGTQI Community
Heather Hackman, EdD

In a country with one of the best health care systems in the world, there are still many historically marginalized communities who are not receiving safe, accessible or effective health care. This talk highlights how taking a social justice approach to health care provision for these communities, in particular the LBGQTI community, will better support their health and make our society as a whole healthier. More specifically, we will examine the many ways homophobia and gender oppression impact LBGTQI health on the personal, interpersonal, and institutional levels.  

Accurately define heterosexism, homophobia, gender oppressions, and social justice.
Identify their (the terms above) impact on the care provided to the LGBTQI community.
Apply this knowledge and awareness to concreate changes in your practice/service to the LGBTQI community.

10 am

Break

10:10 am 
Prevention
Mental Health
Cultural Competency
Quality of Life/Wellness
 
LGBT Breast & Chest Health: A Conversation for Lesbians, Gay Men, Bisexuals, and Trans* Persons
Roger Dahl, MAPA
Working Effectively With LGBTQI Populations in Substance Use Disorder Treatment Settings
Jan Wrolstad

A Deeper Dive: Exploring the Impacts of Homophobia, Heterosexism, and LBGTQI Oppression On Health Care


Heather Hackman, EdD
Approaches to Queer Therapy: A Conversation
Tracie Krum Yeckley, MEd, Andrew Beer, and Frank Sories
10:10 am
Break
11:20 am

An In Depth Look at the Experiences of a Transsexual Man
Mike Hughes

Articulate benefits involved in medical personnel having experience with transgender/transsexual individuals
Gain an understanding that medical professionals need not be experts in transgender/transsexual care, to provide routine healthcare
Gain an understanding of one transsexual man's life experiences, including navigating the healthcare system, utilizing interactive Q&A

12:20 pm 
Lunch
1:10 pm 
Prevention
Mental Health
Cultural Competency
 
Preventing HIV in MSM, is PrEP for me?
Joe Freund, MD
Mental Health & Well-Being Lesbians, Gay Men, Bisexuals, and Trans* Persons
Loren Olson, MD and Denise E. Hagerla, LISW
Transgender Care 201: Case Based Discussion
Katherine Imborek, MD
2:10 pm
Break
2:20 pm
Prevention
Mental Health
Cultural Competency
Cultural Competency
 

What's the Difference? Addressing the Specific Needs of LGBTQIA Survivors of Sexual Assault
Derrick Moeller, MEd and Patrick Schrodt

Working with the Trans-Identified Client: An Introduction for Mental Health Professionals
Myke Selha, LISW, MSW

A Deeper Dive 
(Repeat of 10:10 am session)
Heather Hackman, EdD

Ask the Doc… LGBT Healthcare
Joe Freund, MD
3:20 pm
Break (Snacks will be Provided)
3:30 pm
LGBT Health in Iowa
Daniel Hoffman-Zinnel
4:30 pm
Adjourn
Keynote Speakers
Dr. Heather Hackman has been teaching and training on social justice issues since 1992 and was a professor in the Department of Human Relations and Multicultural Education at St. Cloud State University in St Cloud, Minnesota for 12 years before she began focusing full time on consulting. She has taught courses in social justice and multicultural education (pre-service and in-service teachers), race and racism, heterosexism and homophobia, social justice education (higher education leadership), oppression and social change, sexism and gender oppression, class oppression, and Jewish oppression. She received her doctorate in Social Justice Education from the University of Massachusetts at Amherst in 2000 and has taught at the University of Massachusetts at Amherst, Westfield State College, Springfield College, St Cloud State University, Hamline University, and the University of St Thomas. In 2005 she founded Hackman Consulting group and consults nationally on issues of deep diversity, equity and social justice and has focused most of her recent training work on issues of racism and white privilege, gender oppression, heterosexism and homophobia, and classism. She has published in the area of social justice education theory and practice, racism in health care (with Stephen Nelson), and is currently working a book examining issue of race, racism and whiteness in education through a model she calls "cellular wisdom". In 2009, she was awarded a Research Fellowship with the Great Place to Work Institute and has developed corporate training rubrics that combine her social justice content with GPTWI's "trust" frameworks. She has sat on the board of Minnesota NAME as president, the board of Rainbow Families, has served on numerous committees committed to multicultural and social justice work, and since 2012 has served as a member of the Advisory Council for the White Privilege Conference. Her most recent research and conference presentations have focused on climate change and its intersections with issues of race, class and gender.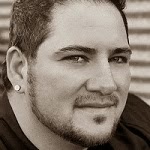 Michael Hughes was born in Houston, Texas in 1969 and is a proud (sometimes too much so) native Texan. He was adopted at birth, and raised in a big close-knit family with three older siblings.  He has been married for going on 12 years, to his wife Stacy and is bonus Dad to 4 grown "kids". Michael works in the home health care field, and is pursuing a degree in Sociology, with an interest in Community Counseling. Michael has a passion for educating others on Transgender issues, and in addition to participating on panels, and doing individual speaking engagements, he has also been asked to do CE trainings for public schools, sensitivity trainings, and mentoring. In his spare time, Michael enjoys blogging, travel, cooking and going to the movies. Michael lives with his wife Stacy, and two spoiled rotten small dogs, in Rochester, MN. 
Everyone in a position to control the content of this educational activity will disclose to the CME provider and to attendees all relevant financial relationships with any commercial interest. 
Conference Materials
In an effort to go green, the conference materials will be available for download.  Prior to the conference, attendees will be emailed a URL to access the materials.  Please feel free to bring your laptop or tablet with you to the meeting.  Internet is available compliments of Des Moines University and a power source is available at each attendee seat. 
Social Media
Exhibitors
Non-profit and college/university exhibit requests will be accepted for this educational activity.  The cost is $75. If you're interested in exhibiting please contact cme@dmu.edu or 515-271-1596.
Exhibitors
The Project of Primary Health Care, Inc.
Transformative Healing 
OneIowa
Planned Parenthood of the Heartland
United Community Services/Franklin Family Practice
Iowa Department of Public Health
Contact
Des Moines University
Continuing Medical Education
515-271-1596
cme@dmu.edu
Donna Red Wing
Executive Director, One Iowa
515-288-4019, x208
donna@oneiowa.org
Continuing Education Credit
MD:

This activity has been planned and implemented in accordance with the accreditation requirements and policies of the Iowa Medical Society (IMS) through the joint providership of Des Moines University (DMU) and the OneIowa Education Fund. DMU is accredited by IMS to provide continuing medical education for physicians. DMU designates this live activity for a maximum of 4.75 

AMA PRA Category 1 Credit(s)™

.  Physicians should claim only the credit commensurate with the extent of their participation in the activity.

DO:

Des Moines University is accredited by the American Osteopathic Association (AOA) and approves this live activity for 4.5 AOA Category 2-A credit(s).

Nurse:

Des Moines University is Iowa Board of Nursing approved provider #112.

This live activity has been reviewed and approved for 5.4 continuing education contact hour(s). No partial credit awarded.

Other:

This live activity is designated for 4.75 

AMA PRA Category 1 Credit(s)™.​
Registration
Cancellation Policy
All cancellations must be received in writing at cme@dmu.edu.
A nonrefundable administrative fee

(50% of registration fee) 

will be charged for all cancellations.
No refunds will be given three (3) business days prior to the activity start date.
Cancelled registrations can be transferred to another individual for the same activity. 
Individuals who fail to attend the activity (no-shows) will not receive any refund. Forfeited fees may not be applied to any other activity.
***DMU attendees only*** Use coupon code DMULGBT2015 to bring your balance to $0. You will be asked to provide a billing address but your credit card information will not be requested. 
Des Moines University
3200 Grand Avenue
Academic Center Lecture Halls
United States
Available Credit
4.75

AMA PRA Category 1 Credits™

4.50

AOA Category 2­A

4.75

CE Contact Hour(s)

5.40

IBON