A Study of Neurodynamics: The Body's Living Alarm
Course Description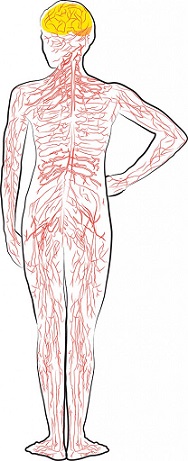 The weekend intensive is a hands-on clinical application class of pain science relating to Neurodynamics. Prior to the weekend intensive course, participants complete a 4 week online didactic study of Neurodynamics. Each module contains a combination of instructional videos, handouts, required article readings, and quizzes, deeming participants ready for the weekend intensive. In part one of the weekend intensive, participants are instructed on, and practice, safe and skillful handling of the nervous system focusing on neurodynamics. This session includes active and passive physical tests and treatments pertaining to the trunk, upper limbs and lower limbs. The weekend intensive features over 90% lab sessions with a low instructor-participant ratio allowing enhanced hands-on training.
Approach
This course is delivered in a blended learning fashion, combining online and on-site learning experiences to facilitate participant learning. Various faculty involved in teaching the weekend intensive are involved in the current research in this field, and developed both weekend intensive lab sessions as well as the online didactic preparatory material via the Moodle Learning Management System. Only participants who passed each module of the preparation courses are allowed to participate in the rich-lab intensive weekend classes, allowing for a focused hands-on experience with little review of the didactic material. A Modular quiz is used to reinforce and assess learning after conclusion of the on-site component.
Target Audience
Physicians, nurses, physical therapists, and other healthcare professionals.
Objectives
Locate and palpate peripheral nerves in upper limb and lower extremity on lab partners using course manual and with instructor assistance.
Demonstrate upper limb, trunk, lumbar and lumbosacral neurodynamic tests performed on lab partners after demonstration from instructor(s) and with use of manual.
Differentiate neurodynamic treatment principles for various clinical examples based on lecture material and course manual in class discussion.
Demonstrate upper limb, trunk, lumbar and lumbosacral neurodynamic treatments performed on lab partners after demonstration from instructor(s) and with use of manual.
Be able to apply the information from the educational session into clinical practice.
Course Format
Blended model of online coursework and 1 onsite weekend intensive (1 day)
Credits
21.5 hours (14 online, 7.5 onsite)
Prerequisites
None
Appropriate Dress
Participants are asked to bring appropriate attire for lab sessions (i.e. shorts and t-shirts and sports bras for women) and air-conditioned environments throughout the day (i.e. warm-up or work-out clothes).
Contact
International Spine and Pain Institute
866-709-7096
info@ispinstitute.com
http://www.ispinstitute.com/
Des Moines University
3200 Grand Avenue
Student Education Center OMM Lab
United States
Des Moines University is located on a 22-acre campus in the heart of Des Moines, Iowa. Just west of downtown on Grand Avenue, the University is located in one of Des Moines' most prestigious neighborhoods. The campus is in a historic neighborhood filled with tree-lined streets and gracious older homes and businesses. Its central location makes it easy to access the rest of the city and outlying communities. The campus is close to the Des Moines International Airport, located on the bus line and just blocks from local shopping and downtown Des Moines.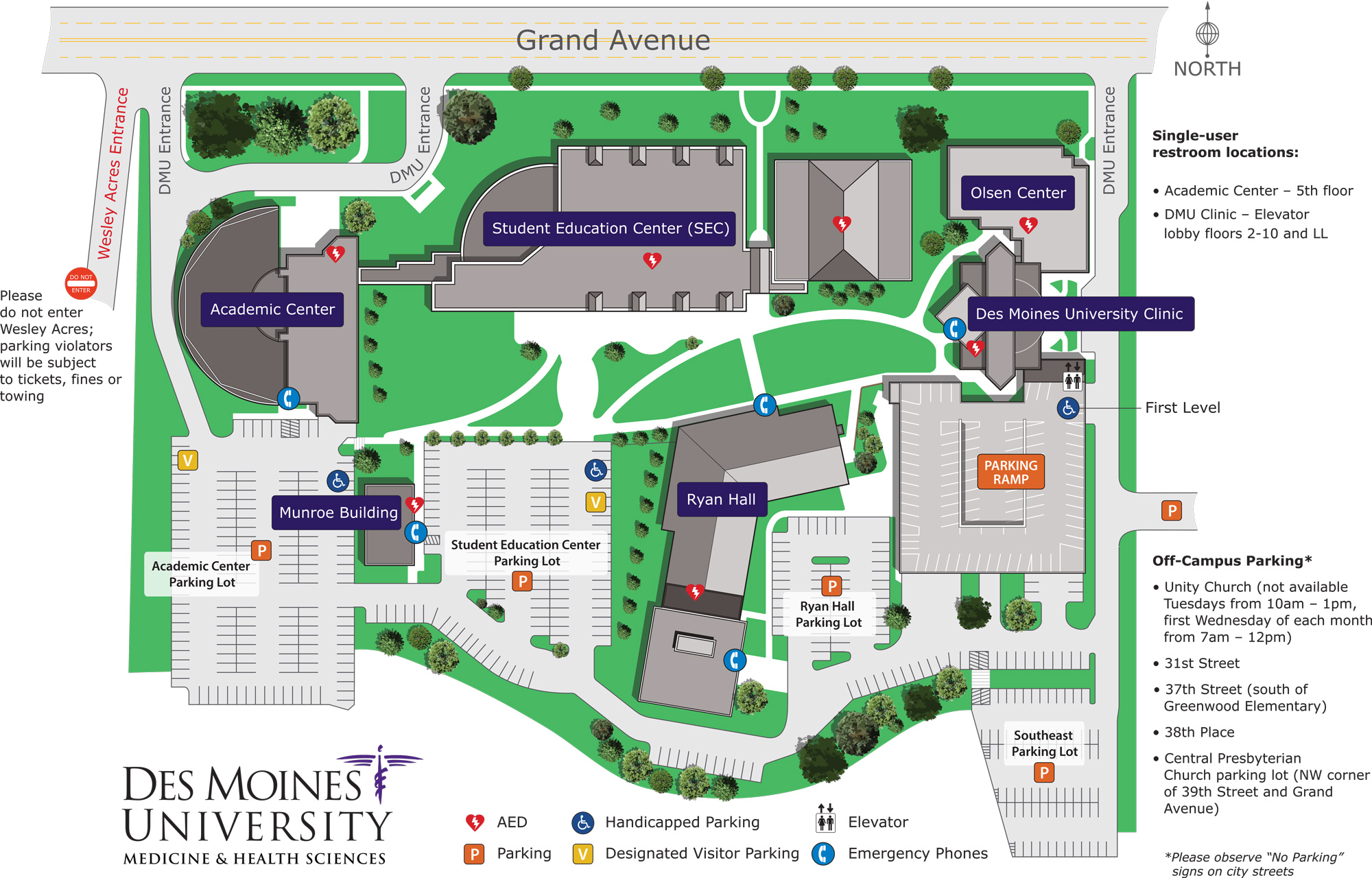 Travel
Hotel Accommodations
There are numerous hotels available in the Des Moines area. Below are a few options located downtown (close to campus), near the airport and west of Des Moines. Some hotels offer shuttle service to DMU, but you must inquire with the hotel directly. Some hotels may offer a discount (based on availability). Mention DMU to your hotel to see if a discount may be available.
Des Moines Marriott – Downtown
700 Grand Avenue
Des Moines, IA 50309
515-245-5500
May offer discounted rates
Airport shuttle service
Restaurant and lounge
Health club and indoor pool
Hyatt Place Des Moines
418 6th Avenue
Des Moines, IA 50309
515-282-5555 or 888-591-1234
Airport shuttle service
Complimentary shuttle service to Des Moines University
Complimentary Hot American & Continental Breakfast
Fitness Center & Indoor Pool
DMU Discounted Rate (mention Des Moines University Corporate Rate)
Renaissance Savery Hotel – Downtown
401 Locust Street
Des Moines, IA 50309
800-514-4706
Airport shuttle service
Restaurant and lounge
DMU discount on standard rooms (based on availability)