Registration

There is no cost to attend but registration is requested.
Two attendance options:
To attend this activity at Des Moines University you must login or create an account.

Once you're logged in, please click on the "ENTER" button to your right. Your attendance will then be confirmed.
 
To attend this activity online, click here.
Target Audience
IPTA Southwest District members, physical therapists, physical therapy assistants, students.
Agenda
7 pm

Continuing Education Session: Aquatic Therapy

Abby Rezansoff, DPT, PT
Physical Therapist, UnityPoint Health

Recognize and list indications, precautions and contraindications for Aquatic Physical Therapy.
Compare the four properties of water and differentiate how they can be applied during Physical Therapy patient/ client treatment in order to improve functional mobility.
Understand the therapeutic effects of water on the human body in order to apply the effects during physical therapy management of the neuromusculoskeletal patient/client.

8 pm

IPTA Southwest District Meeting

If you have an item you'd like to add to the IPTA Business Meeting agenda, please email Juanita Robel at Juanita.Robel@dmu.edu.

9 pm
Adjourn
Speaker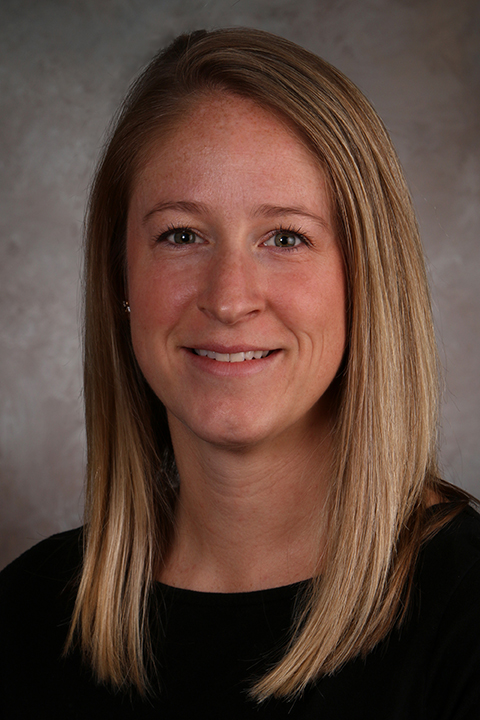 Abby Rezansoff, DPT, PT
Physical Therapist, UnityPoint Health
BS in Kinesiology and Health from Iowa State University
Doctor of Physical Therapy from University of New England
Dr. Rezansoff indicated she has no financial relationships to disclose relevant to the content of this CME activity.
References
Geigle, P., & Norton, C. (n.d.). Medical Screening for Aquatic Physical Therapy. Journal of Aquatic Physical Therapy, 13(2), 6–10.
Hall, J., Swinkels, A., Briddon, J., & McCabe, C. S. (2008). Does Aquatic Exercise Relieve Pain in Adults With Neurologic or Musculoskeletal Disease? A Systematic Review and Meta-Analysis of Randomized Controlled Trials. Archives of Physical Medicine and Rehabilitation, 89(5), 873–883. https://doi.org/10.1016/j.apmr.2007.09.054
Taylor, PT, DPT, PCS, C. (n.d.). Documentation and Billing for Aquatic Physical Therapy. Assessment-Based Aquatic Clinical Competency Certificate Program.
Lookabaugh, PT, DSc, GCS, H. (n.d.). Aquatic Physical Therapy: Critical Thinking and Aquatic Interventions. Assessment-Based Aquatic Clinical Competency Certificate Program.
Meyer, K., & Leblanc, M.-C. (2008). Aquatic therapies in patients with compromised left ventricular function and heart failure. Clinical and Investigative Medicine. Médecine Clinique et Experimentale, 31(2), E90-7. Retrieved from http://www.ncbi.nlm.nih.gov/pubmed/18377766
Amy Lombara, PT, D., & Ellenore Palmer, BScPT, Ms. (n.d.). Hydrotherapy: A focus on Pool-Based Therapy. Glandale, CA: Cinahal Information Systems.
Mike Maynard. (n.d.). Back To Basics - The Physiological Benefits and Clinical Applications Of Aquatic Therapy. Aqualines: The Journal of the Hydrotherapy Association of Charte, 27(1), 4.
CDC. (2016). Health Benefits of Water-Based Exercise. Retrieved January 1, 2017, from https://www.cdc.gov/healthywater/swimming/swimmers/health_benefits_water_exercise.html%0A
Becker, B. E. (2009). Aquatic Therapy: Scientific Foundations and Clinical Rehabilitation Applications. PM and R, 1(9), 859–872. https://doi.org/10.1016/j.pmrj.2009.05.017
Hankins, PT, S. (2009). Phased Progression: A Criteria- Based Approach to Aquatic Therapy. Synergy Therapy Solutions, LLC.
Mooventhan, A., & Nivethitha, L. (2014). Scientific evidence-based effects of hydrotherapy on various systems of the body. North American Journal of Medical Sciences, 6(5), 199–209. https://doi.org/10.4103/1947-2714.132935
Torres-Ronda, L., & Del Alcázar, X. S. I. (2014). The Properties of Water and their Applications for Training. Journal of Human Kinetics, 44(December), 237–48. https://doi.org/10.2478/hukin-2014-0129
Des Moines University
3200 Grand Avenue
Academic Center Lecture Hall 2
United States
Des Moines University is located on a 22-acre campus in the heart of Des Moines, Iowa. Just west of downtown on Grand Avenue, the University is located in one of Des Moines' most prestigious neighborhoods. The campus is in a historic neighborhood filled with tree-lined streets and gracious older homes and businesses. Its central location makes it easy to access the rest of the city and outlying communities. The campus is close to the Des Moines International Airport, located on the bus line and just blocks from local shopping and downtown Des Moines.
Continuing Education Credit
Certificates of attendance will given for 1.0 continuing education contact hour.
EDUCATIONAL GRANTS
No commercial interest provided financial support for this continuing education activity.