POSTER ABSTRACTS
Materials should NOT be shared with those that are not registered for the conference. Poster abstracts are not proofed for spelling and/or grammar errors.
The poster and/or other information contained on this website may NOT be downloaded and/or used without prior written permission from all authors on the project. If you would like to be connected with the author(s), please email cme@dmu.edu.
---
An analysis of external training load during summer conditioning training in NCAA Division III athletes 
Katelin M. Valster, PhD, CSCS1, Kyle Johnson, MS, CSCS2
1Department of Kinesiology, Central College, Pella, IA
2Athletics Department, Central College, Pella, IA
---
Abstract
Monitoring training load in sport is important to exercise prescription, training recovery, and injury prevention. Wearable GPS/accelerometers have improved our understanding of external training load in team sport athletes, but more still needs to be understood about the demands of sports performance training. The project aimed to advance the understanding of the physiological impact and training load of participants in a NCAA Division III summer strength and conditioning training program. The primary research question was: How do external training load variables change throughout a summer strength and conditioning training program? External training load variables included distance covered, sprint distance covered, energy expended, Player Load™, Player Load™ per minute, and work-to-rest ratio. Result comparisons among training weeks and between training days will be presented, along with interpretations from the 8-weeks of data collection.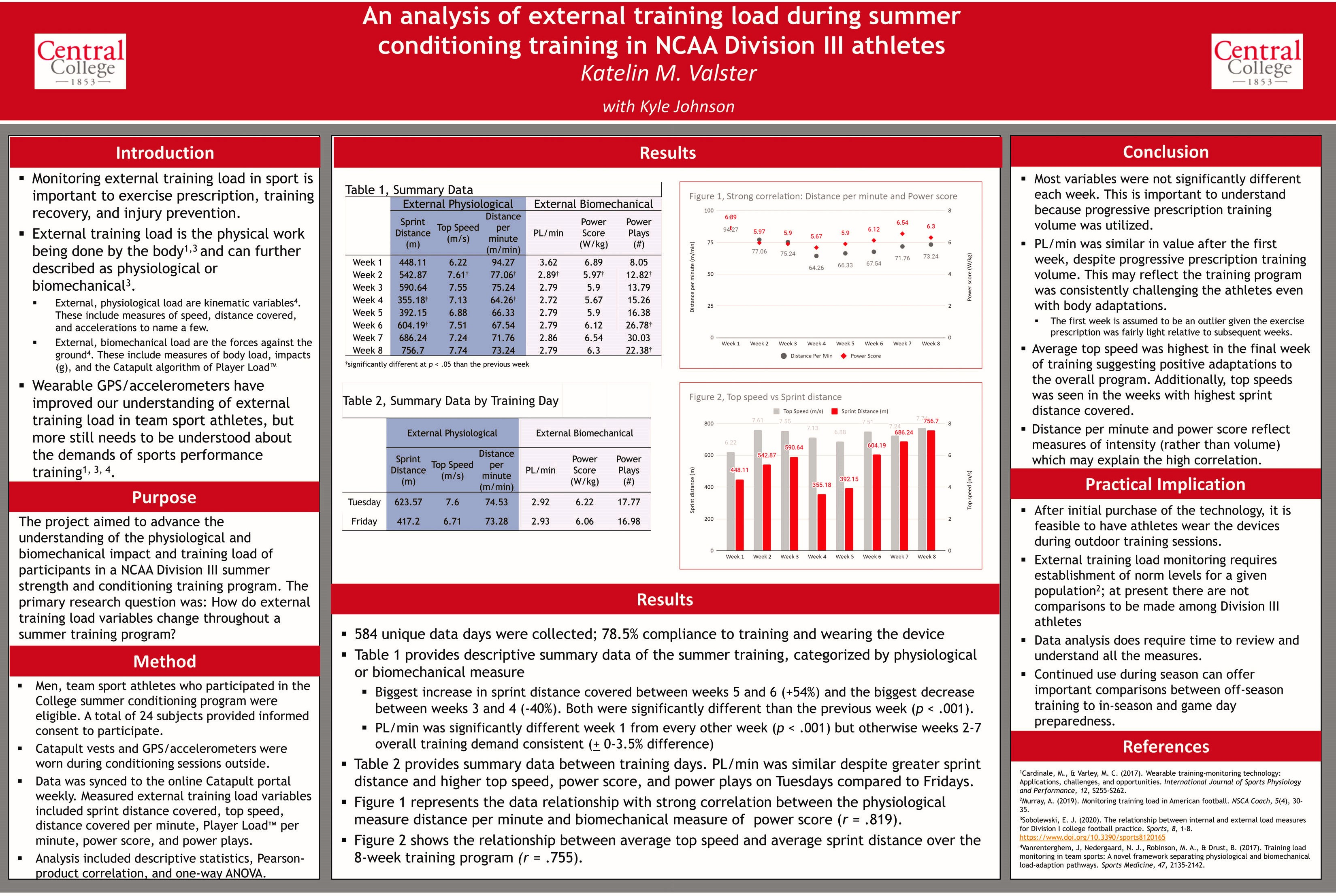 Access PDF version to expand view. 
---