PNF I: Proprioceptive Neuromuscular Facilitation I
October 11, 2019

to

October 13, 2019

Registration

Regular Price: $772
Early Bird: $695 (One month prior to the start of the course)
Audience
PT, PTA, OT, SPT 
Attendees agree to utilize all skills of evaluation, assessment and treatment learned in this course to the extent allowed under the regulations of their professional practice act. By registering you acknowledge that your attendance does not represent authorization by the IPA, or any of its officers, to utilize any of the material learned which may lie outside of the strict interpretation of your practice act.
Purpose
To effectively treat as a Functional Manual Therapist®, one must address the interrelationship between the neuromuscular, soft tissue, and articular systems. PNF I offers a dynamic and functional evaluation and treatment approach to this interrelationship based on specific analysis of motor recruitment patterns and Characteristics of Neuromuscular Function. 
This course progresses from specific shoulder girdle, pelvic girdle, and trunk patterns to weight bearing postures and movements. Content emphasizes the establishment of efficient motor recruitment patterns for rehabilitation of neurological and orthopedic patients and post manipulative techniques. The material in this course is directly related to current neurophysiology of muscle function and motor control.
Objectives
Discuss the normal growth and development principles on which PNF is founded.
Explain the neurophysiology and biomechanical principles of normal growth and development on which PNF is founded.
Analyze a partner's mechanical capacity, neuromuscular function, and motor control to normalize the partner' postural and movement patterns of rolling, hook lying, sitting, and standing activities.
Formulate a plan of care which integrates appropriate PNF intervention techniques to normalize the partner' postural and movement patterns of rolling, hook lying, sitting, and standing activities.
Assess the outcome of selected PNF intervention techniques to effect a measurable change in posture/movement, using pre/post examination tests.
Differentiate a partner's neuromuscular response between tonic and phasic dominant contractions and isometric verses maintained isotonic contractions.
Design an appropriate PNF intervention to facilitate appropriate neuromuscular responses.
Analyze the partners' scapula and pelvic patterns' mechanical capacity, neuromuscular function, and motor control.
Formulate an appropriate plan of care to normalize identified dysfunctions utilizing PNF intervention techniques and principles.
The participant will demonstrate in supervised lab practice sessions the clinical reasoning necessary to understand when and how to utilize PNF throughout the plan of care for both evaluation and intervention.
Prerequisites
None
Course Time Schedule 
Prior to Start of the Course
Complete the required interactive online module. 
Friday
8 am: Check-in
8:30 am: Movement assessment and reeducation of the trunk scapula & pelvis patterns, and treatment techniques to address specific dysfunction, mass, and reciprocal trunk patterns
6:30 pm: Adjourn
Saturday
8:30 am: Continue to explore characteristics of neuromuscular control in various postures and positions such as sidelying, on elbows, hook-lying, and quadruped
6:30 pm: Adjourn
Sunday
8 am: Sitting and gait assessment and reeducation.
3 pm: Adjourn
Schedule may necessitate changes due to travel restrictions of the instructor. The instructor will discuss any changes at the beginning of the course if applicable.
Breaks 
No food will be provided during PNFI courses. We suggest you bring a water bottle and feel free to bring your own snacks.
Instructor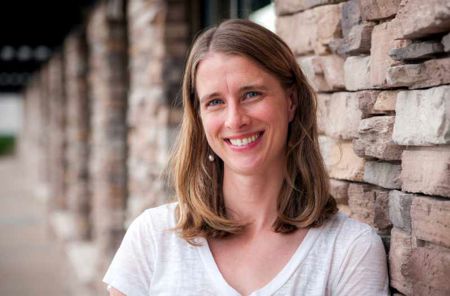 Ann Kaminski, MPT, CFMT, OCS graduated from University of Wisconsin- Madison in 2001 with a Masters of PT. She then got her CFMT in 2009. She has been teaching PNF since 2009 with the IPA. She also is a Orthopedic Certified Specialist through the APTA. She works in the Twin Cities in an outpatient private practice.
The instructor advertised for the course is the intended primary instructor. Every effort is made to hold the course with the scheduled instructor. Course refunds or transfers will not be granted based on a change of instructor. Please note there may be a change of instructor(s) without prior notice. Multiple instructors are scheduled for each course. However, the actual number of instructors at a course will be determined by final enrollment.
Required Course Preparation 
Prior to the classroom portion of this course, all students must complete required course preparation.  The preparation for PNFI includes videos, quizzes, and articles.  Plan to spend approximately 4 hours learning this important information.  Once enrolled in a course, required course preparation can be found by logging on to your IPA account and selecting "My Upcoming Courses."  If you have any trouble accessing the required course preparation please call the IPA office at 970-870-9521 for assistance.
Note: iPads and iPhones do not support flash which is required for the quiz portions of the pre-course work. Videos are viewable, but a computer will be needed to complete all quizzes. Also, please note that approved CEUs may vary depending on individual states' treatment of Online vs. Classroom Instruction.
It is required that each participant reviews the Bibliography and read any article they are unfamiliar with prior to the course. All Course Bibliographies
Required Equipment
Print the Video Handout Reference from the precourse work to add to your course manual if desired.  The precourse Video Handout Reference makes up pages 8-21 of the PNFI manual, and can be inserted into the manual you receive when you arrive at the course.
Recommended Reading and Viewing 
PNF in Practice, Adler, Susan, Beckers, Dominiek, and Buck, Math. 4th Edition, NY: Springer Verlag, 2014. Available at Amazon.com or www.springer.com, phone 800-777-4643, fax 201-348-4505, email: service-ny@springer.com.
Any current literature on motor training.
MNM Clinical Reasoning Intro video
Attendance
Each attendee is expected to complete the required pre-course work before the course begins, and attend all hours of instruction to receive a certificate of completion. Any exceptions to this policy must be pre-approved in writing by the Directors.
Lab Clothing 
Wear comfortable clothing for lectures and sitting labs.  Participants' bodies must be accessible for observation and treatment. Please refrain from wearing large or sharp jewelry. Because there is a great deal of kneeling during this course, you may want to bring knee pads. Also, please bring proper shoes for Sundays' Gait lab. 
Women: Sports top or loose fitting shirt so scapula is accessible, and shorts with loose waist. 
Men: Shorts or swim trunks with loose waist. 
ALL:  Warm-up suites or other clothing worn over the above described attire is advised to ensure comfort between demonstrations as temperatures in the room may vary.
Course Preparation
This 3 day workshop is quite demanding and intense.  Please come prepared and rested. Review the basic anatomy of the scapula and pelvis muscles and joints.  This knowledge will serve as an important foundation for the principles and procedures taught. Be sure to complete the required course preparation listed above.
It is suggested that each participant review the Bibliography and read any article they are unfamiliar with prior to attending the course.
Questions
The Institute of Physical Art, Inc.
43449 Elk Run
Steamboat Springs, CO 80487
970 870-9521
info@instituteofphysicalart.com
Des Moines University
3200 Grand Avenue
Academic Center 215
United States
Des Moines University is located on a 22-acre campus in the heart of Des Moines, Iowa. Just west of downtown on Grand Avenue, the University is located in one of Des Moines' most prestigious neighborhoods. The campus is in a historic neighborhood filled with tree-lined streets and gracious older homes and businesses. Its central location makes it easy to access the rest of the city and outlying communities. The campus is close to the Des Moines International Airport, located on the bus line and just blocks from local shopping and downtown Des Moines.
Travel
Hotel Accommodations
There are numerous hotels available in the Des Moines area. Below are a few options located downtown (close to campus), near the airport and west of Des Moines. Some hotels offer shuttle service to DMU, but you must inquire with the hotel directly. Some hotels may offer a discount (based on availability). Mention DMU to your hotel to see if a discount may be available.
Des Moines Marriott – Downtown
700 Grand Avenue
Des Moines, IA 50309
515-245-5500
May offer discounted rates
Airport shuttle service
Restaurant and lounge
Health club and indoor pool
Hyatt Place Des Moines
418 6th Avenue
Des Moines, IA 50309
515-282-5555 or 888-591-1234
Airport shuttle service
Complimentary shuttle service to Des Moines University
Complimentary Hot American & Continental Breakfast
Fitness Center & Indoor Pool
DMU Discounted Rate (mention Des Moines University Corporate Rate)
Renaissance Savery Hotel – Downtown
401 Locust Street
Des Moines, IA 50309
800-514-4706
Airport shuttle service
Restaurant and lounge
DMU discount on standard rooms (based on availability)
24 - 28 Hours
PNF I requires students to complete online videos before attending the classroom instruction. Approved CEUs for this course may vary depending on individual states' treatment of Online vs. Classroom Instruction. Before registering for a course you should verify approved CEUs with your state licensing board or association. State rules are subject to change. IPA courses are approved for the state in which the course is held.
Regular Price: $772
Early Bird: $695 (One month prior to the start of the course)