The Role of Instructional Design in Health Science Course Development
Registration

Open to DMU faculty and staff only. There is no cost to attend and registration is not required.
​ 
Series Description
As 21st century medical education continues to transform into an interactive, learner-centered framework, technology has emerged as a valuable resource to aid in this transformation.The Fall 2018 IAMSE Webinar series explores the role of multiple technologies in supporting and guiding the evolution of 21st century medical education.
This series begins with a primer on how to effectively use technology to "flip" the classroom and reduce lecture time. This is followed by a session that probes the role and utility of instructional design in the development of Health Science courses. Harnessing the teaching potential of social media and identifying "responsible use" policies is the topic of the next session. The following presentation explores the "future of learning" through educational applications of virtual and augmented realities. The series closes with a comprehensive review of learning analytics and their applications to medical education. Upon completion of this series, participants will be better able to identify educational technologies and resources to assist in aligning medical education programs with 21st educational needs and values.
Webinar Description
In this webinar, UNE Online Instructional Designers will lead participants through their process of developing online courses for health sciences. The purpose of this session will be to demonstrate the value of the skills and experience of instructional designers for self-directed and active learning.
Speaker
Christopher Malmberg
Instructional Designer II, University of New England
Chris entered the field of Instructional Design 5 years ago after he finished his MA/MFA in Creative Writing and Literary Studies at the University of Alaska Fairbanks. While at UAF, he led multiple faculty development initiatives and produced a podcast on the intersection of technology and learning. At UNE, he facilitates professional development webinars and blog posts, and has developed curriculum for the Health Informatics, Public Health, Social Work and Applied Nutrition programs.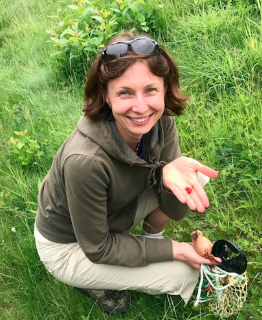 Olga Slasten LaPlante
University of New England
Olga LaPlante has worked for 20 years in various educational settings, from camp counselor and ESL instructor to university English as foreign language professor and French teacher to technology mentor in public schools and now instructional designer for higher ed. She grew up in Russia and received her equivalent Master's degree in Teaching English as a Foreign Language with a minor in French. She also did additional graduate coursework in instructional technology and has taught in face-to-face classroom and online.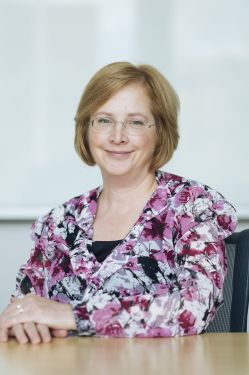 Wendy DiBrigida
University of New England
After a rewarding 22 year career as an Occupational Therapist (OT), Wendy decided she wanted to pursue a Master's degree that combined her passion for adult education and technology. Finding instructional design to be the perfect fit for the skills that she loved using as an OT and the skills she wanted to develop, Wendy graduated from Southern New Hampshire University with a Master of Science in Instructional Design and Technology in June, 2017. Completing the Master's degree solely online developed a strong appreciation and excitement for online learning. Wendy joined the College of Graduate and Professional Studies in April, 2017 to pursue her passion for designing engaging, quality learning experiences for adult learners.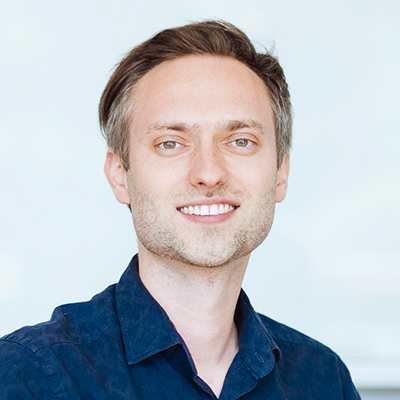 David Bass-Clark, MSEd
Learning Experience Designer and Technologist, University of New England
Des Moines University
3200 Grand Avenue
Ryan Hall 281
United States
Des Moines University is located on a 22-acre campus in the heart of Des Moines, Iowa. Just west of downtown on Grand Avenue, the University is located in one of Des Moines' most prestigious neighborhoods. The campus is in a historic neighborhood filled with tree-lined streets and gracious older homes and businesses. Its central location makes it easy to access the rest of the city and outlying communities. The campus is close to the Des Moines International Airport, located on the bus line and just blocks from local shopping and downtown Des Moines.