Realizing the Promise of Big Data - Learning Analytics in Competency-Based Medical Education
Registration

Open to DMU faculty and staff only. There is no cost to attend and registration is not required.
​ 
Series Description
As 21st century medical education continues to transform into an interactive, learner-centered framework, technology has emerged as a valuable resource to aid in this transformation. The Fall 2018 IAMSE Webinar series explores the role of multiple technologies in supporting and guiding the evolution of 21st century medical education.
This series begins with a primer on how to effectively use technology to "flip" the classroom and reduce lecture time. This is followed by a session that probes the role and utility of instructional design in the development of Health Science courses. Harnessing the teaching potential of social media and identifying "responsible use" policies is the topic of the next session. The following presentation explores the "future of learning" through educational applications of virtual and augmented realities. The series closes with a comprehensive review of learning analytics and their applications to medical education. Upon completion of this series, participants will be better able to identify educational technologies and resources to assist in aligning medical education programs with 21st educational needs and values.
Webinar Description
Learning analytics is "the measurement, collection, analysis, and reporting of data about learners and their contexts, for purposes of understanding and optimizing learning and the environment in which it occurs."  Competency based medical education in the 21st century will require educators be able to leverage analytics to promote individualized learning.  This Webinar will introduce concepts and definitions associated with learning analytics, share examples from across the medical education continuum, discuss key considerations for implementation, and inform the audience about the future  of learning analytics.
Speaker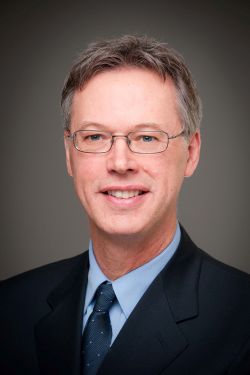 Stan Hamstra, PhD
Vice President, Milestone Research and Evaluation, Accreditation Council for Graduate Medical Education
Dr. Hamstra is currently Vice President, Milestone Research and Evaluation at the Accreditation Council for Graduate Medical Education (ACGME) in the USA. Dr. Hamstra is responsible for leadership and oversight of research in milestones and assessment systems for resident physician trainees. Dr. Hamstra works with medical subspecialty societies, program director organizations, and specialty certification boards to determine the best competency assessment systems for residency training programs. Prior to joining the ACGME, Dr. Hamstra held faculty positions at the University of Michigan, the University of Ottawa, and the University of Toronto Department of Surgery. He has also worked closely with the Royal College of Physicians and Surgeons of Canada to develop policies regarding competency-based medical education for graduate medical education. Dr. Hamstra received his PhD in sensory neuroscience from York University in Toronto in 1994.
Des Moines University
3200 Grand Avenue
Ryan Hall 281
United States
Des Moines University is located on a 22-acre campus in the heart of Des Moines, Iowa. Just west of downtown on Grand Avenue, the University is located in one of Des Moines' most prestigious neighborhoods. The campus is in a historic neighborhood filled with tree-lined streets and gracious older homes and businesses. Its central location makes it easy to access the rest of the city and outlying communities. The campus is close to the Des Moines International Airport, located on the bus line and just blocks from local shopping and downtown Des Moines.