Fat Chance for Nutrition and Obesity Education in Medical Schools
Registration

Open to DMU faculty and staff only. There is no cost to attend and registration is not required.
​ 
Series Description
As a follow-up to our successful series on faculty and student wellness and resiliency and as a prelude to our annual meeting integrating nutrition and wellness education in teaching the health sciences, the 2018 Spring IAMSE Web Seminar Series focuses on specific examples of how schools have implemented programs to address these issues. The first session will feature presentations by Angela Cheung from the University of Toronto and Maryam Hamadi from Stanford who will describe the current status of physician nutrition, barriers to healthy eating by physician training and practice, and suggestions for awareness recognition of the importance of proper nutrition in the wellness of physicians. The second session will be presented by Nicholas Pennings from Campbell University who will highlight, from a practical standpoint, how a new osteopathic medical school implemented a longitudinal nutrition theme focused on obesity. The next session will be presented by Sian Cotton who will provide a detailed description of a highly successful center for the promotion of integrative health and wellness at the University of Cincinnati. The fourth session will be another paired presentation by John Yoon from the University of Chicago and Tania Jenkins from Temple who will highlight research focused on the moral and spiritual development of students over-time, conducted as part of the of the "Good Physician Project". The series concludes with a presentation by Joe Shapiro from Beth Israel on promotion of student wellness using peer-support groups. This series will set the stage for our upcoming meeting and provide insight into implementation of these important curricular initiatives.
Webinar Description
Obesity rates have risen dramatically across the US and around the world. Obesity rates in children indicate that this problem will continue to dramatically influence health care for decades to come, especially with respect diabetes and metabolic syndrome. It is essential that we prepare our future physicians to effectively treat nutritionally related conditions including obesity. This program will review the current state of nutrition and obesity education in the US and introduce the integrated nutrition model used at the Campbell University School of Osteopathic Medicine.
Learning Objectives
Recognize obesity bias and stigma in health professions.
Discuss current and future obesity trends in the US.
Identify current state of obesity education in US.
Discuss obesity education in US Medical schools.
Discuss future opportunities for obesity education.
Speaker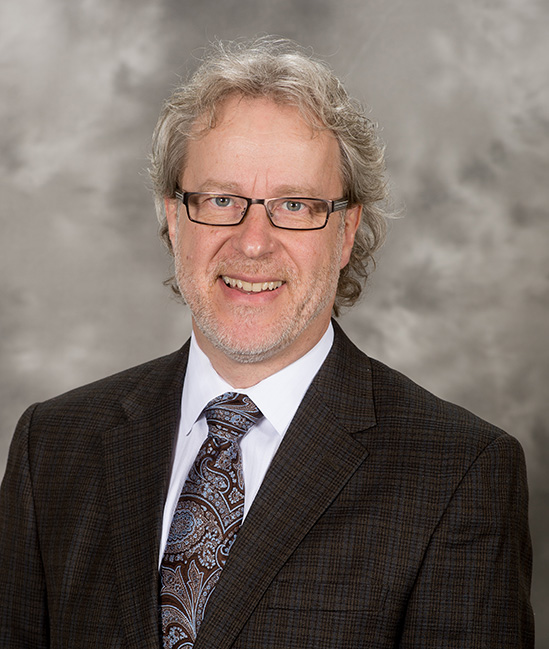 Nicholas Pennings, DO
Assistant Professor Family Medicine, Chair of Family Medicine, Director, Campbell University Health Center
Dr. Pennings is board certified in Family Medicine and Obesity Medicine. Dr. Pennings did his undergraduate work at Cornell University and completed his medical education at the Philadelphia College of Osteopathic Medicine. He completed his family medicine residency at Metropolitan Hospital in Philadelphia and engaged in private practice in NY State where he help form a large, multispecialty group. Dr. Pennings moved from private practice into academic medicine joining the faculty of the Campbell University School of Osteopathic Medicine in 2013. He currently serves as Chair of Family Medicine and as the medical director of the Campbell University Health Center. Dr. Pennings is a past trustee and currently serves as chair of the CME committee for the Obesity Medicine Association. Dr. Pennings research interests focus on the relationship between endogenous insulin production and weight gain as well as the impact of intensive lifestyle change on health improvement.
References
Davis SW, Ip EH, Marion GS, et al. Are medical students aware of their anti-obesity bias? Acad Med 2013;88:00-00.
Puhl RM, Luedicke J, Grilo C. Obesity Bias in Training: Attitudes, Beliefs, and Observations Among Advanced Trainees in Professional Health Disciplines. Obesity (2014) 22:1008-1015. doi: 10.1002/oby.20637
Puhl RM, Brownell KD. Confronting and coping with weight stigma: an investigation of overweight and obese adults. Obesity 2006;14:1802-1815
Foster, Gary D., et al. Primary care physicians' attitudes about obesity and its treatment. Obesity 11.10 (2003): 1168-1177.
Bocquier, Aurélie, et al. Overweight and obesity: knowledge, attitudes, and practices of general practitioners in France. Obesity 13.4 (2005): 787-795.
Fogelman, Yacob, et al. Managing obesity: a survey of attitudes and practices among Israeli primary care physicians. International journal of obesity 26.10 (2002): 1393.
Gayer, Gregory G., Jennifer Weiss, and Michael Clearfield. Fundamentals for an Osteopathic Obesity Designed Study: The Effects of Education on Osteopathic Medical Students' Attitudes Regarding Obesity. The Journal of the American Osteopathic Association 117.8 (2017): 495-502.
Thorpe, Kenneth E. The future costs of obesity: National and state estimates of the impact of obesity on direct health care expenses. A collaborative report from United Health Foundation (2009)
Biener, Adam, John Cawley, and Chad Meyerhoefer. The Impact of Obesity on Medical Care Costs and Labor Market Outcomes in the US. Clinical chemistry 64.1 (2018): 108-117.
Ward, Zachary J., et al. Simulation of Growth Trajectories of Childhood Obesity into Adulthood. New England Journal of Medicine 377.22 (2017): 2145-2153.
Des Moines University
3200 Grand Avenue
Ryan Hall 181
United States
Des Moines University is located on a 22-acre campus in the heart of Des Moines, Iowa. Just west of downtown on Grand Avenue, the University is located in one of Des Moines' most prestigious neighborhoods. The campus is in a historic neighborhood filled with tree-lined streets and gracious older homes and businesses. Its central location makes it easy to access the rest of the city and outlying communities. The campus is close to the Des Moines International Airport, located on the bus line and just blocks from local shopping and downtown Des Moines.