The Changing Role of the Basic Science Educator

Registration

Open to DMU faculty and staff only. There is no cost to attend and registration is not required.
​ 
Series Description
Basic science education in the medical curriculum is facing a challenge. Despite the fact that health science curricula teach foundational science integrated with clinical science, lecture halls are essentially empty and students rely more and more on review books to prepare for USMLE Step 1. How can basic science instruction continue to fulfill its mission of providing a scientific approach to the practice of medicine? The IAMSE spring series is addressing this question by presenting several new approaches to improve foundational science instruction beyond integration with the clinical sciences.  After an introduction that describes the challenge and proposes new roles for basic science educators, the audience will learn from the experiences of a lecture-free curriculum, from a curriculum with foundational science instruction during the clerkship years and from schools who place  USMLE Step 1 after clinical clerkships. Finally, the audience will hear the latest status on the role and impact of USMLE Step 1 on medical education. The series will provide participants with a better understanding of the issues and current trends in novel foundational science curricula.
Webinar Description
In the presentation, Dr. Harden will discuss the roles of the basic science educator as an information provider, a facilitator, a curriculum planner, an assessor, a role model, a manager and leader, a scholar, and a professional. The teacher has a key role to play in the education process but this is changing.
Speaker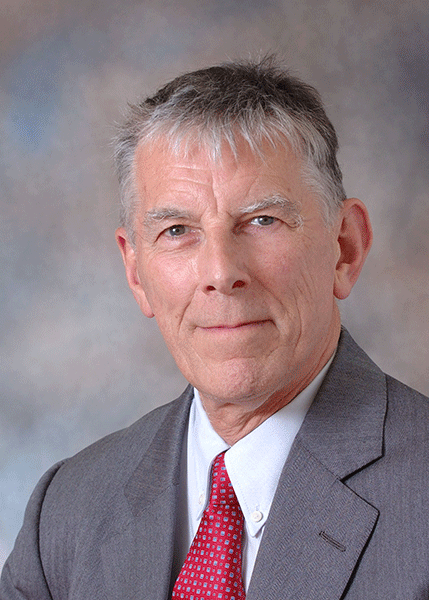 Ronald M. Harden, OBE MD, FRCP (GLAS.), FRCS (ED.), FRCPC
General Secretary, Association for Medical Education in Europe (AMEE)
Professor Ronald Harden graduated from medical school in Glasgow, UK. He completed training and practised as an endocrinologist before moving full time to medical education. He is Professor of Medical Education (Emeritus) University of Dundee, Editor of Medical Teacher and General Secretary and Treasurer of the Association for Medical Education in Europe (AMEE). 
Professor Harden has pioneered ideas in medical education including the OSCE and has published two books and more than 400 papers in leading journals. His contributions to excellence in medical education have attracted numerous international awards and an OBE by Her Majesty the Queen.
Des Moines University
3200 Grand Avenue
Ryan Hall 181
United States
Des Moines University is located on a 22-acre campus in the heart of Des Moines, Iowa. Just west of downtown on Grand Avenue, the University is located in one of Des Moines' most prestigious neighborhoods. The campus is in a historic neighborhood filled with tree-lined streets and gracious older homes and businesses. Its central location makes it easy to access the rest of the city and outlying communities. The campus is close to the Des Moines International Airport, located on the bus line and just blocks from local shopping and downtown Des Moines.