Learning Environment Panel Featuring Discussions from Osteopathic, Nursing, and PA Perspectives

Registration

Open to DMU faculty and staff only. There is no cost to attend and registration is not required.
​ 
Series Description
The 2019 winter series of the IAMSE webinar program will focus on the role of the learning environment in health science education. The significance and importance of the learning environment is based on the assumption that a poor environment is associated with poor student performance, burn-out and stress. Numerous reports of students experiencing increased levels of unprofessional behavior and mistreatment on the part of faculty, residents, staff and other students have raised concerns about student well being, professional development, and accreditation requirements. As a result, a major emphasis on the part of health science educators today is to evaluate the learning environment, identify areas of concern, and take measures to address these issues.
The goal of this series is to raise awareness of the importance of ensuring a positive learning environment across health sciences education and to provide examples of systems and programs that have addressed this issue in an impactful manner. The introductory session will discuss the challenges in developing a conceptual framework for the learning environment, current limitations in measuring the learning environment, and initiatives designed to improve the learning environment. The remainder of the sessions will examine the current state of affairs in a variety of different health science settings. A panel will discuss these issues from the perspective of osteopathic, nursing and physician assistant educational programs.
We will gain insight into the issues and research being conducted on the global learning environment from some selected schools outside of the United States. We will explore the learning environment in graduate medical education (ACGME) and will conclude with an in-depth practical approach of how one medical school created a robust system to monitor the learning environment which will include case studies. It is anticipated that at the end of the series the audience will be more in-tuned with the importance of maintaining a healthy learning environment and be better equipped with practical applications for their educational programs.
Webinar Description
The panel will include a brief overview of the Learning environment from three different perspectives: nursing, osteopathic and PA education. Following those overviews, the panelists will engage in a live Q&A with the moderator and audience. 
From Dr. Mortensen: Within the osteopathic medical learning environment, the considerations – not unlike those of other health education learning paradigms – encompass social, academic, professional, psychological, and physical settings and frameworks as they influence how people learn, organize, and collaborate together. We will discuss different approaches and on-going concerns within the academic setting to positively affect teaching and learning.
From Dr. Anderson: At the Ohio State College of Nursing, our learning environment is illustrated by our commitment to LIVE WELL (Lead, Innovate, Vision, Execute, be Wellness-focused, Evidenced-based, Lifelong learnings and Lights for the world, locally and globally). Evidence for our successful establishment of an effective environment for student learning in Nursing is our redesignation as a National League for Nursing Center of Excellence, recently awarded for our contributions to development of an environment that promotes student learning and professional development. Process and outcome evaluation informs efforts to refine approaches and promote an effective learning environment.
From Ms. Hills: Using the Gruppen review article as a backdrop, this portion of the webinar will focus on learning environment in PA programs. At the conclusion of the webinar, attendees will be able to discuss the components of how PA programs consider learning environment through personal, social, organizational, physical and virtual lens, thus adding to the interprofessional dialogue allowing for the identification of the elements of learning environments that are shared across the health professions. New accreditation standards for PA programs are being released Fall of 2018. This presentation will describe the role the learning environment has in program accreditation.
Speakers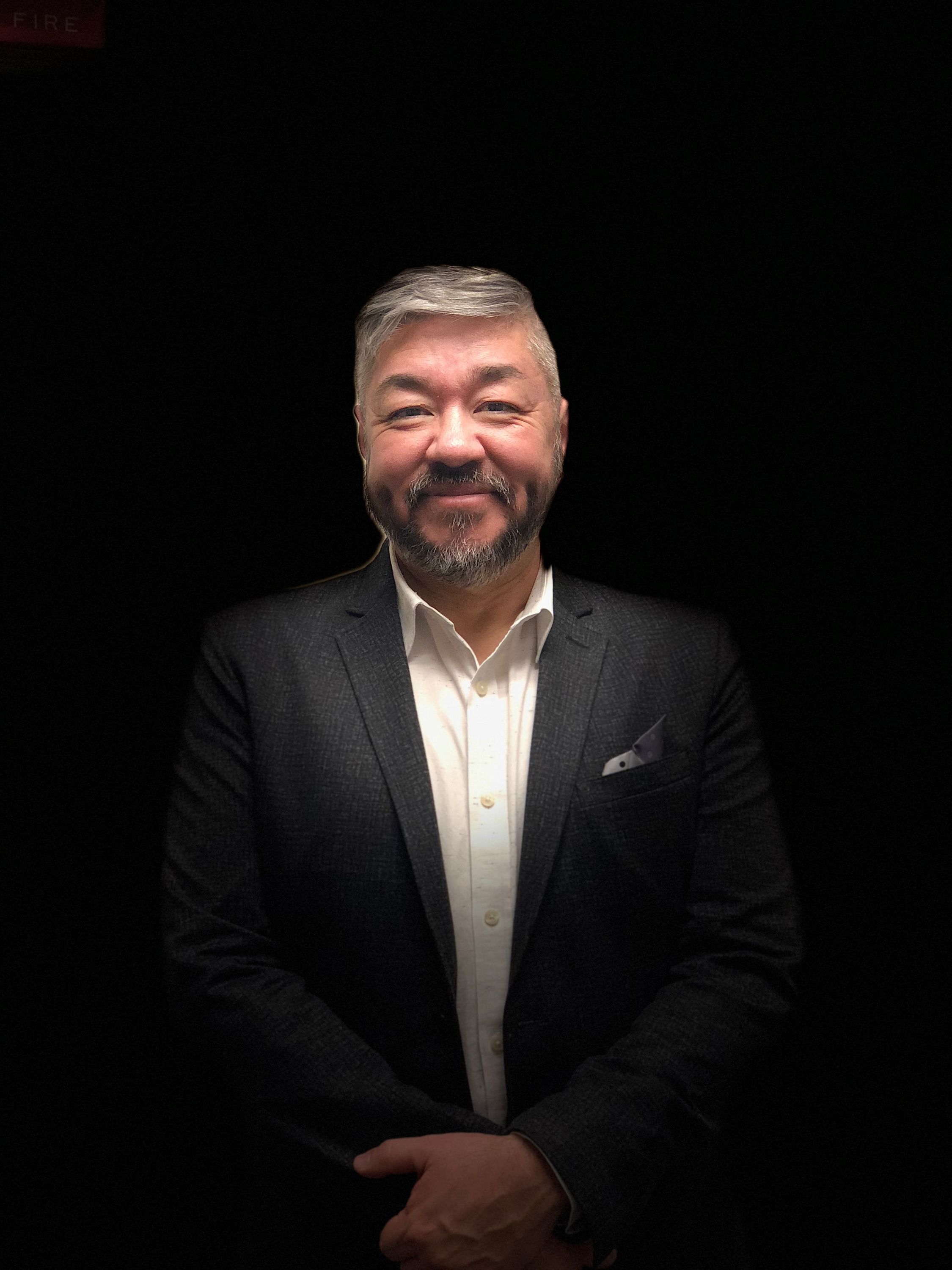 Luke Mortenson, PhD, FAHA, FNAOME
Professor and Chair of Pharmacology, Physiology, and Pathology, Director of Professional Development, Director of Interprofessional Educaion, Idaho College of Osteopathic Medicine
Luke H. Mortensen, PhD, FAHA, FNAOME, is Professor and Chair of Pharmacology, Physiology, and Pathology at the Idaho College of Osteopathic Medicine in Meridian, ID, where he also serves as Director of Professional Development and Director of Interprofessional Education. Prior to these roles, he served as Vice President and Chair of Medical Education at the American Association of Colleges of Osteopathic Medicine (AACOM) from 2012-2017 where he engaged with their member colleges to promote teaching/learning excellence in osteopathic medical education throughout the educational continuum. His work also facilitated collaboration, provided services through constituent group activities, and developed resources for osteopathic medical education professionals. From 1995-2012, he was a tenured faculty member at Des Moines University where he taught clinical pharmacology and physiology for seventeen years and also served in administration as Assistant Dean and Director to develop and provide basic science and clinical professional development to faculty, OPTI members, residents, and others in a variety of health care professions. Dr. Mortensen has also played a significant role in the planning and implementation of workshop institutes for the Interprofessional Education Collaborative (IPEC) which seeks to promote and encourage efforts that would advance substantive interprofessional learning experiences to help prepare future health care providers for team-based practice. Luke received his doctoral training at Michigan State University, Lansing, MI, and post-doctoral experience at the University of Texas Health Sciences Center in San Antonio, TX. He is a Fellow of the American Heart Association and of the National Academy of Osteopathic Medical Educators.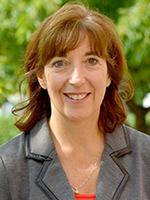 Cindy Anderson, PhD, RN, FAAN
Associate Dean for Academic Affairs and Educational Innovation, The Ohio State University College of Nursing
Cindy Anderson is the Associate Dean for Academic Affairs and Educational Innovation at the College of Nursing at The Ohio State University. Cindy has a BS in Nursing from Salem State University and a MS in Nursing and PhD in Physiology from the University of North Dakota. For more than two decades, Cindy has been dedicated to the education of nursing students at the baccalaureate, master's, and doctoral levels. She is the author of several book chapters and the text, "Applied Pathophysiology: A Conceptual Approach to the Mechanisms of Disease."
Karen Hills, MS, PA-C
Chief, Educational Development, Physician Assistant Education Association
Karen Hills is the Chief of Educational Development for the Physician Assistant Education Association (PAEA). She is Professor-Emeritus, Department of Community and Family Medicine at Duke University School of Medicine in Durham, NC. Before joining PAEA, she was on the faculty at the Duke University PA Program for 16 years having served as program director from 2013-2017. She received her master's degree in health fitness management from the American University in Washington, DC, and her PA certificate from the Wake Forest University Physician Assistant Program. Her clinical experience includes cardiology, family medicine, student health, and working with patients in a substance abuse treatment facility.
Des Moines University
3200 Grand Avenue
Ryan Hall 181
United States
Des Moines University is located on a 22-acre campus in the heart of Des Moines, Iowa. Just west of downtown on Grand Avenue, the University is located in one of Des Moines' most prestigious neighborhoods. The campus is in a historic neighborhood filled with tree-lined streets and gracious older homes and businesses. Its central location makes it easy to access the rest of the city and outlying communities. The campus is close to the Des Moines International Airport, located on the bus line and just blocks from local shopping and downtown Des Moines.